1. Hola, Hello, Buenos Días!
The people of El Carrizal are some of the friendliest you'll ever meet. Whether you know them or not, or you've just seen them 10 minutes ago, greeting with a friendly Buenos Días is a must everytime! We feel very far away from the sullen silence of the London underground here and it's brilliant. 
2. Tortillas, Tortillas, Tortillas!
Maize tortillas are an El Carrizal favourite, no meal is complete without them. In fact, it's fair to say that maize is the main food group here. Who'd have thought corn could be so versatile? Corn tortillas, corn chips, corn flakes, corn soup, corn on the cob, corn with a side of corn…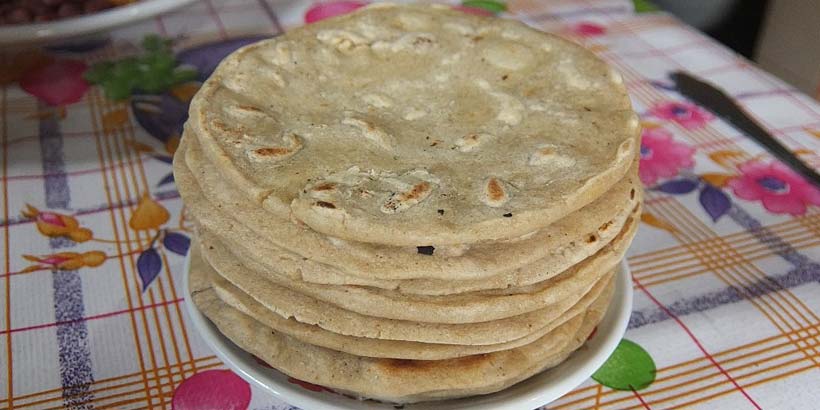 3. La Pila! 
Forget dishwashers, washing machines and the kitchen sink – here in El Carrizal it's all about the pila! The focal point of the household, otherwise known as "la pila" is a large concrete basin filled with water, usually located outside. It's used for anything and everything including: washing pots and pans, brushing teeth, rinsing mops, cleaning clothes… You name it and it probably happens at La Pila - it's a one stop shop for all the household activities.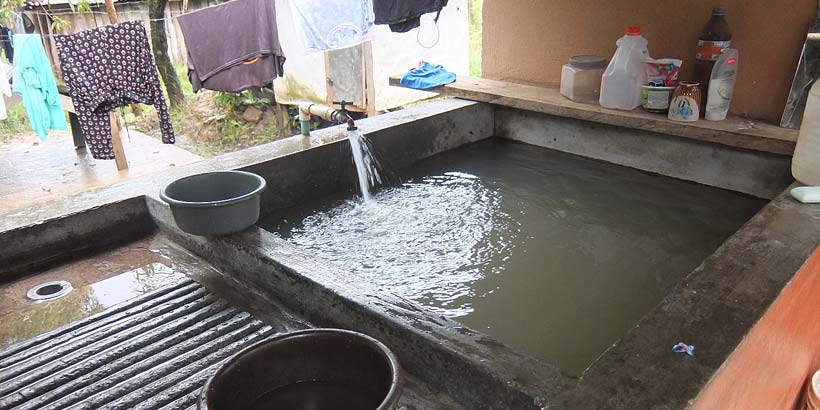 4. Choros!
Big red mushrooms found in the forest are usually a big no no back in the U.K, but here they make a lovely side dish to any meal. Recognisable by their bright red caps, choros can easily be mistaken for a poisonous mushroom that is only slightly lighter in colour. Safe to say we're leaving the mushroom foraging to the local experts! 
5. Football! 
Football is not just a sport in El Carrizal, it's a way of life. Whether you like it or not you will be forced to play intense football matches on a daily basis. The Hondurans will beat you hands down without breaking a sweat, every time. Sore spot? Us? Never.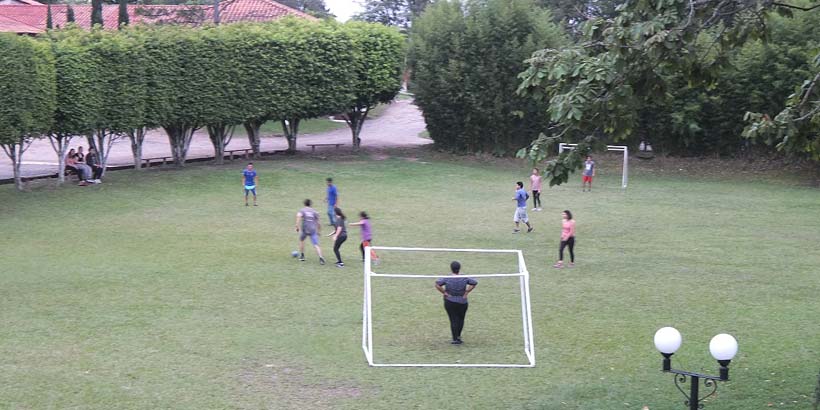 6. The world famous El Carrizal Dog Choir 
Each night we are treated to a special performance from the legendary El Carrizal "Dog Choir". You truly haven't lived until you've experienced their harmonized howling at 3am. 
7. Bucket Showers 
Sadly, the wonderful simplicity of the bucket shower has not yet made its way to the U.K but it's hard to think of a more refreshing way to start your day. Easy, efficient and eco-friendly; we are a big fan! 
8. No Pavement, No Problem
The lack of pavement on the windy roads of El Carrizal would surely give any Health & Safety Officer a heart attack but it does have the unexpected upside of encouraging you to take the quieter, less trodden path which has led to some wonderful walks through the beautiful forest with our fellow volunteers. 
9. The Honduran Hour 
Timekeeping in Honduras is "relaxed" at best. Though we are all enjoying the adjustment to this new laid back approach to punctuality there has been one downfall… Planning a surprise birthday party? Brilliant idea. The party organiser turning up 25 minutes after the birthday boy, cake and piñata in hand? Not so much. 
10. Buena Vistas 
But finally, since moving here there has been one standout highlight for the U.K volunteers – the stunning views. Even the most seasoned traveller would struggle to find a more lush landscape. The sun rising over the mountains in El Carrizal is second to none and we feel impossibly lucky to be working here, within this wonderful community for the next few months. 
Written by ICS Team El Carrizal