Day two into a week-long in-country orientation training in San Salvador and the whole experience has suddenly become very real. In this week, our aim is to adapt to our new surroundings, learn about El Salvadorian culture, bond with our national volunteer counterparts and begin to understand some of the causes and consequences of key events in this country's history.
The documentary 'El Cielo Abierto', 'Open Sky', introduced us to a key figurehead in El Salvadorian history. Monsignor Romero served as an Archbishop for El Salvador. During the proceedings of the war, he became a spokesperson for the oppressed population speaking out against poverty, social injustice and crimes against human rights. Monsignor Romero was assassinated in March 1980 by the right wing government forces.
It's easy to think about the impact of a war with statistics; 75,000 civilian died. However, through the people who spoke in the documentary, it's clear to see how life completely changed. Being from the UK, it's difficult to imagine living on just a few beans every day or where fighting for a chance for a better life is the only sensible option. Everyone above the age of 23 in El Salvador has lived through the war. That alone can begin to explain some of the fractions in El Salvadorian society today.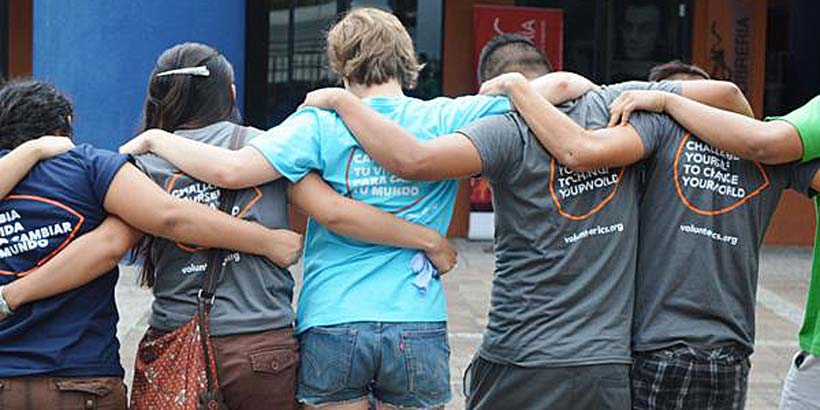 The session left a very clear message. The need for programmes like ICS with charities like Progressio is vital to help facilitate the cultural exchange needed to learn from these experiences. By sharing the messages and stories of people who have fought and continue to sacrifice to lead the best life possible, we can educate ourselves on the change that needs to be made to support future generations. Together through people powered development we can thrive for a better life together.
Written by ICS volunteer Gagan Aggarwal