Santa Marta, the community which I am calling home for the next ten weeks, can be sees as simultaneously the most beautiful and ugly place that I have ever been. Upon arriving, you're met with luscious mountains, rainbow butterflies wafting through the air, and fresh fruit dripping from the trees. But also rubbish scattered through the streets, and a stream running blue with detergent. Why is it like this here? The problem is complex, but there are at least three issues, which are helping me to understand. 
Firstly, the municipal government seems to have failed to support Santa Marta for ideological reasons since the civil war. In layman's terms, that means that they have no waste collection and have to rely on a water system built by international aid. Solid waste is snuck to a nearby town whenever the opportunity grants itself, and water arrives once a month. Imagine your wheelie bins never being collected, no running taps, or even pipes to carry dirty water away from your living space. That alone could ruin my home back in the UK.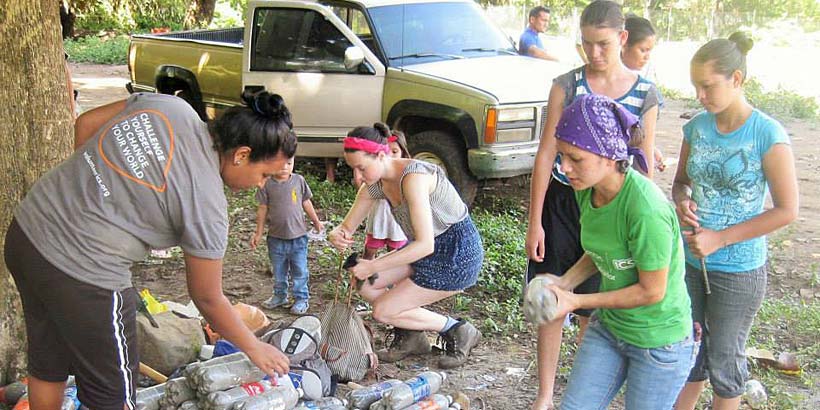 Secondly, foreign mining companies have been operating in El Salvador since the 1990s, and their presence is often said to be creating huge problems at a national level. Sionide and heavy metal pollute the rivers, large quantities of water are wasted and anti-mining sentiments have even triggered fatal violence. One indicator of the impact here is a 2012 ministry report which found that 98 per cent of water in El Salvador is highly contaminated. So out of 2m of water that fall during the rainy season, only 4cm are ever safe and usable.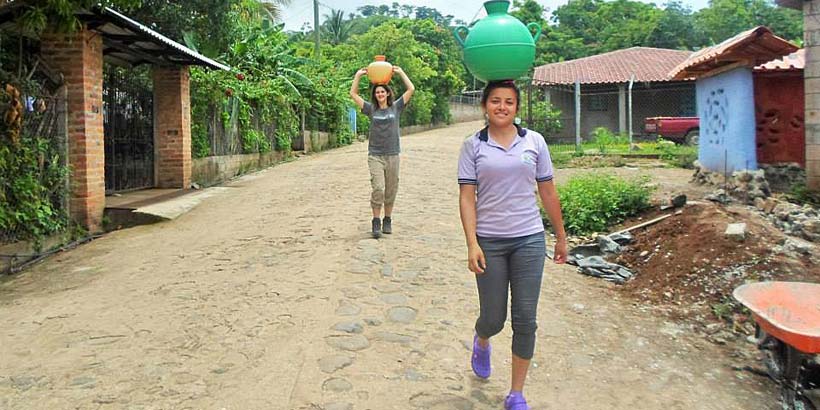 Third, and finally, El Salvador is feeling the effects of climate change in a big way. The country is the second most deforested in Latin America (with Haiti being the first) and is classified as the fourth most vulnerable country to the impact of climate change. Right now, for example, whilst Santa Marta should be in the height of the rainy season crops are dying from lack of water and experts from Texas University have been drafted in to come up with new solutions. It is all too easy to forget about climate change back in the UK (despite the occasional freak weather storm!), but here in Santa Marta, it is wreaking havoc.  
So in light of these three issues, how is our work helping here in Santa Marta? Well, our main project is to finish building a school for bio-construction and environmental conservation in the heart of the community. Built entirely from bio-construction methods, it will provide a physical reminder of the need to protect the environment, as well as a resource through which to teach locals to do so. In addition to that, we're also running a series of workshops about waste disposal, and are hoping to undertake minor projects, like fixing bins and water tanks, all of which is vital here in Santa Marta.
Clearly, a team of 20 UK and 20 national volunteers can't 'fix' everything in 10 short weeks. But as the leaders of Santa Marta told us in a meeting last week, the community really is noticing a positive change from us being here. This is a community which relies on international aid. If I can contribute to that in just some small way, I will come home with an immense feeling of achievement and satisfaction. 
Written by ICS volunteer Rebecca Lawrence