Guayape Olancho, Honduras.
Progressio was working with the parthner organization Fundación Democracia sin Fronteras, during six months (July - December 2014) where the volunteers worked on a proporsal on the management of waste which was delivered to the town hall, raising awareness in the community and the establishment of a tree nursery to reforest the surrounding area of the community.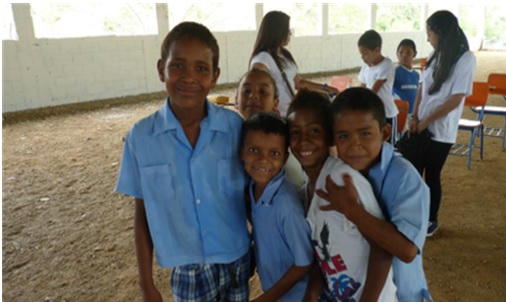 Description of the Action at Home:
ICV's provided supplies for the school children of a rural school in the community of Guayape. The children benefitting also participated in a drawing competition which had the theme "environment" with the aim to raise awareness amongst the community on the responsible to management of natural resources. 
"I can't believe that we did this amazing project.  It's not a big project, but we made an important impact on how our naturals resources are managed through the education of the children." Brieslin Escoto.
In-Country volunteers participants:
Brieslin Maved Varela Álvarez
Erika Yanoris Sanchez Fuentez
Kevin Orlando Ávila Trejo
Carlos Ottoniel David Trejo
 
Written by Honduras in-country volunteers (July - December 2014).