You're probably thinking what on earth have you got yourself in for? Three whole months of your gap year living in the 'murder capital' of the world. 
What you will come to experience in the coming 12 weeks will be more than the stereotypical and clichéd "life changing" and "memorable" experience where you "really find yourself" on your "gap year". Although these may be true, you will more importantly be working on a project for a community that deserves your attention and hard work. 
You will be put to the test from the moment you arrive in El Carrizal and realise you don't really know your five British teammates that well, let alone your host family or national volunteers. Thankfully, you will be part of an incredible team, where both British and nationals are dedicated and hardworking, yet still know how to have a good laugh!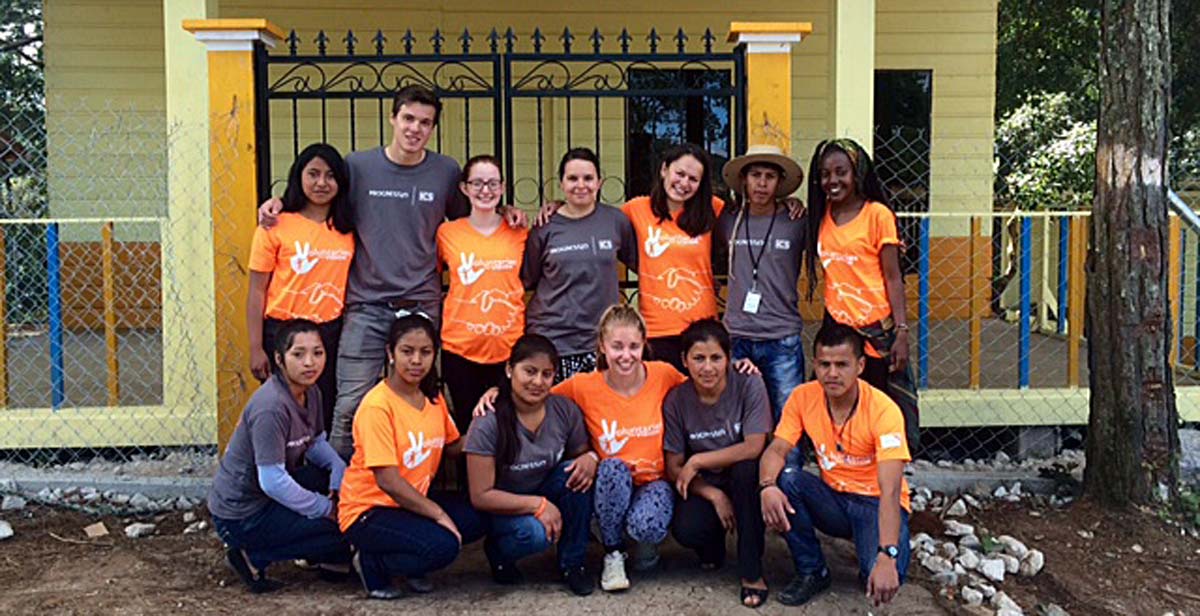 You will feel frustrated at times, and fed up with the contrast of your punctual life in London with the 'Honduran Hour' relaxed approach. These feelings of annoyance will have little importance, as you will fall in love with the Honduran culture. You will witness the value placed on family and the Christian faith, as well as delicious food.
Your naive and slightly ignorant preconception that all countries in Central America have chocolate of all types for sale is wrong. Bring some comfort chocolate bars to keep you going; they just don't seem to exist here.
You will regret complaining about that dog barking in the garden down the street at night. Get ready to enjoy what previous volunteers have aptly named the "El Carrizal Dog Choir", with special performances at 4am.
You will soon come to realise that life does in fact go on, even when you're not fully updated on the latest Twitter feud, ASOS sale or Top 10 on iTunes. In fact, you will decide that life becomes a lot more enjoyable when you 'disconnect' and engage fully with the people surrounding you - especially when they are some of the most inspiring people you will meet in your life.
You will be impressed with you and your team's ability to engage and communicate across the language barrier. The people of El Carrizal will amaze you with their generosity and friendliness. Forget about the London Tube etiquette of avoiding eye contact, as you will be saying 'Buenos Días' to every person you walk past here.
Forget table manners. Although at home you wouldn't dream of eating without at least a fork, on your return, cutlery will no doubt seem foreign objects. You will have become proficient at using just your hands to eat every meal!
Despite the challenges of your ICS placement, you will love almost every minute of your time spent working with the youth network to open the café, teaching and playing games in the school and enjoying the company of your host family.
You will develop unexpected friendships with your teammates, both British and Honduran, and members of the community, aged between two months and late 70s!
Make sure you take lots of photos from the moment you arrive! Despite becoming 'normal' to you, make sure to snap some pics of the beautiful views, delicious meals and day-to-day activities that will become mundane for you! (For example, your bucket shower set-up and the breath-taking views on your walk to work every morning!)
And finally, don't forget that even though you are about to embark on the toughest thing you've done so far, you are so lucky to be given the opportunity to be fully immersed into the culture of a country on the other side of the world and be part of ICS.
Cecily (eight weeks into placement)
PS: Don't be silly: wear sun-cream every day, even when it doesn't feel hot! 
Written by ICS volunteer Cecily Aldington