Moving into a new home, with a new family, who don't speak any of your native language, is always going to be a daunting experience. Pulling up to the shop of our family, with the house behind, and the family stood out in front, was no exception. The members of the family we met first were Jenaro, the dad of the family, Joaquina, the matriarch, and Gerson, the 13 year old son. All had welcoming smiles on their faces and seemed overjoyed to have us. 
When we first went in the house and got the initial tour, Scott and I were taken aback by the fact that the family had done out a room especially for us with a new set of shelves and beds, and more so when Jenaro came in with a TV for us later that night. This is the level of generosity that host families extend to volunteers and it can't be highlighted enough.
There was never any pressure to interact constantly with the family; we were (and still are) always given our own space whenever we like, and this gives the whole situation a very natural, easy feel. The use of activities also helps to ease communication across the language barrier. Gerson and I quite regularly play two player games on the computer and we also like a game called 'Loteria', which is much like bingo but with pictures and cards.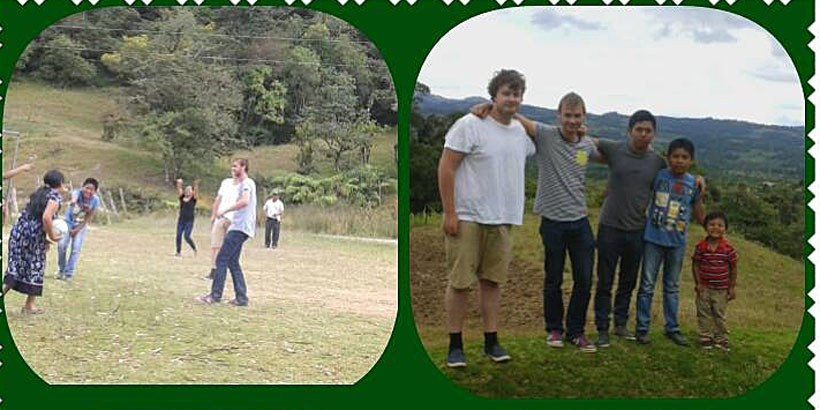 It's also been fun talking about the differences and similarities between the UK and Honduras. Food is always a big talking point as it's obviously a huge part of any culture, and both Hondurans and Brits really appreciate their food. I've found that, thanks to the excellent cooking of Joaquina, fantastic flavours can come out of ingredients I'd never even have considered before, and she's always very accommodating of what we like and don't like. 
If there is any downside to living with a host family it would be that sometimes the hosts are so generous and kind that I feel bad that they do my washing, cook my meals, etc. Help is almost always refused with a good natured laugh and it's hard not to feel a tad guilty, although they never give the impression that we're imposing at all.
Of course it's also important to be respectful of the family and how they live. You can't expect to live exactly the same as at home. For example mornings start a lot earlier and family members and friends often drop by unannounced but these differences are by no means bad.That's another aspect of living with a Honduran family that I'd never considered; extended families are often very large and close here and that is certainly true of my family. There are ample cousins, aunties and uncles and I've got to know far more people than I could ever have anticipated, and the variety of people is really nice and having a diverse array of people to talk too helps give a more rounded impression of Honduran life.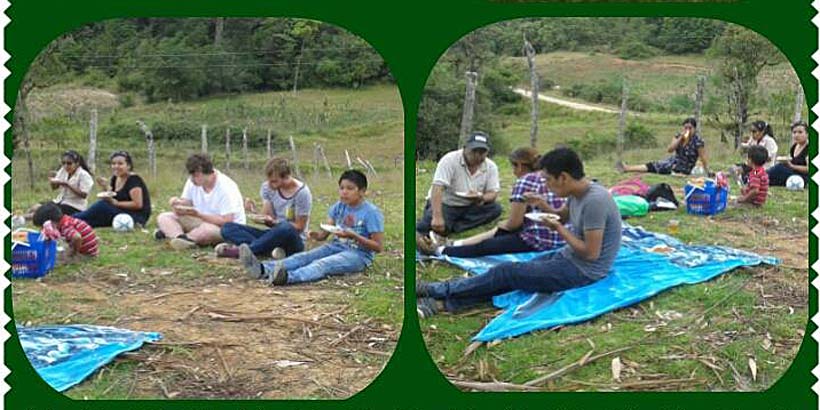 Over the last few weeks I've really felt like I've integrated and become one of the family; I'm not sure when the transition happened between me referring to 'our' family instead of 'your' family, but I'm glad it did. For anyone considering whether they'd like living with a host family, my advice would be to go for it as it's nowhere near as scary as you'd imagine and vastly more rewarding.
Written by ICS volunteer Jack Graham