My journey started with the struggle of whether I should apply as a volunteer for Progressio ICS, working with Youth Net and Counselling (YONECO) as a partner organisation. I was sceptical about the impact that it would have on my life considering that the post will have no monetary gains. I recalled my Head Teacher's advice during our secondary school graduation... "Don't be wheel barrows when you go into the world: try to be involved in voluntary work if no opportunities for paid work comes in your way." I did not want to be a wheel barrow that has to be pushed to do its work: I made up my mind that I will try this.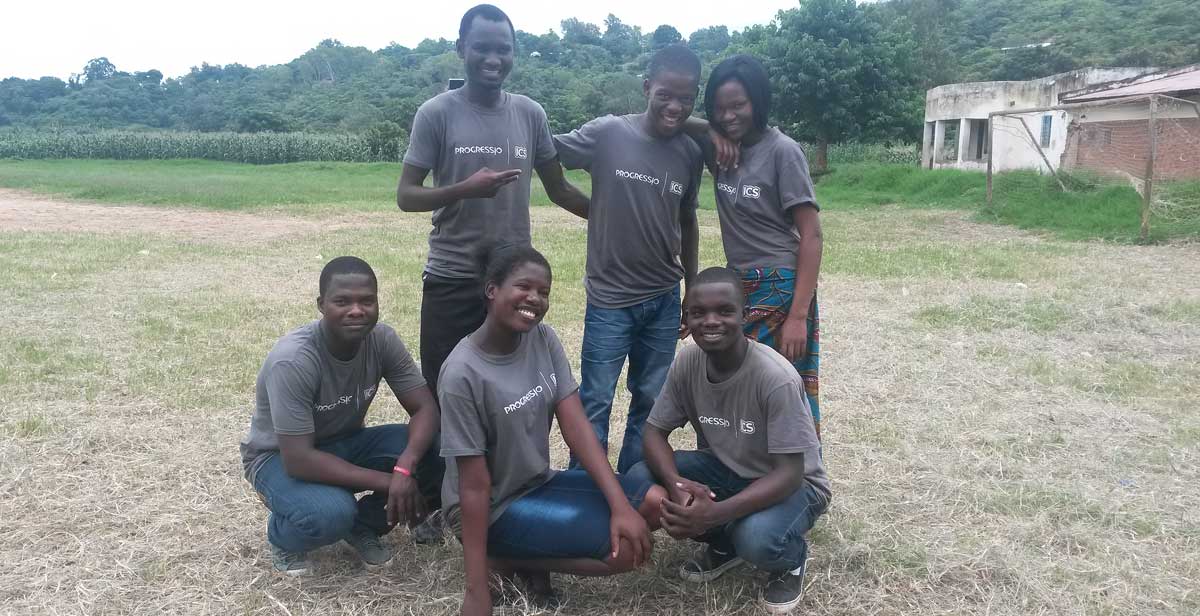 My application was successful despite the competitiveness that was there during the interview. Something that I never expected considering that most Malawians - if not Africans - do not have that heart to volunteer. My only worry was how I would cope in this new environment with new people around, including national volunteers not from the same district who I hardly knew... I braved for the challenge. The UK team joined us later in January. What a wonderful feeling I had seeing young, energetic fellow youths all the way from UK coming just to help mother Malawi in spreading sexual and reproductive health information.
We called our team MASOMPHENYA which means VISION. I took this as a challenge because our former President, the late Bingu wa Mutharika, used to say we should always dream in colours.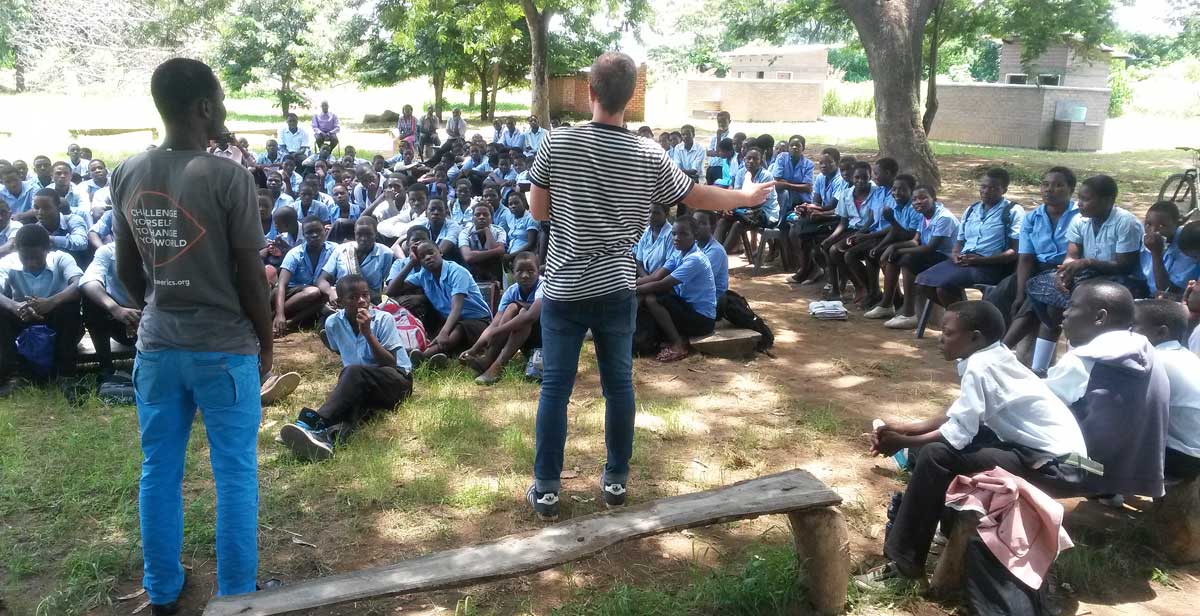 Working as a team eased the huge task that was ahead of us to reach to about 2100 both in school and out of school youths, but I was surprised with how the team easily smashed targets. 
Working with ICS has improved my understanding of the world's different issues, ranging from climate change to development, sexual and reproductive health inclusive. Also, my English vocabulary is now rich with the inclusion of new phrases like "can I pick your brains." Public speaking is no longer a problem; this will surely be a huge boost in my new job as a teacher ready to instil knowledge in future Malawian leaders.
This does not mean my journey being a volunteer ends here, I still have that burning desire to work with fellow youths through YONECO, or any other organisation. How I wish this team would still be in existence. But we all have to go our separate ways to continue our different life adventures. Though I feel sorry to lose friends my heart comforts me that I can still afford a smile and it whispers "Solo! Do not worry, it was a journey worth it".
Written by ICS volunteer Solomon Gavanala