(Abigail, Tania and Louise taking over the radio station).
Osadandaula! Sangalalani! Don't worry, be happy, the common expression we were greeted by as we arrived in Lilongwe, the capital of Malawi. We received language and culture classes, as part of our in-country orientation to familiarize ourselves with what we had learnt in our pre-departure weekend back home. After being introduced to our national volunteers, with their assistance, we were able to develop our Chichewa, the spoken language of Malawi and extend our knowledge on the Malawian culture. 
At the end of the first week, we said our farewell's to the other two groups and departed for Nkhotakota, our home for the next 2 months. There we met the District Commissioner, Mr. Charles Thombodzi, who is in charge of the district and Mr. Samuel Gondwe (the District Youth officer), who then invited us to participate in youth day on the 12th August.  We also stopped by the community radio station, which we hope to use in our projects here in the following weeks.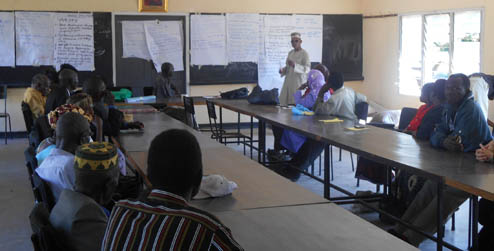 (Chief talking through his groups suggestions for HIV prevention).
On a lighter note, we explored our local community, Lozi, to get to know the rest of the people. Soon the news of our arrival was known to all, and with this we received an invitation to attend the closing ceremony for Chanthomba primary school.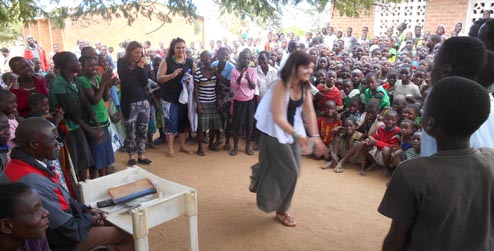 (Louise, Francesca and Tania taking part in the dance used to portray the spread of HIV/AIDS).
---