Living with HIV has always been tricky. There's always a lot to deal with. Raphael Nkosi a village Headman at Ekaiweni village, T/A Mtwalo in Mzimba District, however, finds it easier now that he has disclosed his status in the open. Here is Raphael's story.
When Raphael went for his first HIV test in 2003, he didn't believe the results. Rather, he didn't want to believe the results. It took Raphael another year to go for the test again to confirm the results. This time, he had to get tested because he had fallen sick. He had hoped the results would be different. But they weren't. The results were the same as the previous year. Raphael was advised to get his wife and their last born daughter (who happens to be their fifth) tested as well. Sadly, they also tested positive. After getting to terms with their fate, they were advised to start medication. Unfortunately, Raphael's wife passed away in 2005. 
In 2006, Raphael decided to come out in the open about his status. He gathered courage when workers from Ekwendeni Hospital and Plan Malawi held an HIV awareness campaign, which was aimed at fighting discrimination against HIV positive people. Furthermore, this campaign was aimed at encouraging positive living amongst HIV positive people in the community. Much as this campaign was a success in terms of raising awareness on the discrimination against people living with HIV. Several challenges are still being faced by people living with HIV who have openly declared their HIV status. Raphael explained: "HIV positive people are granted little or no access to fertiliser subsidy coupons because people in higher positions say that they will 'die soon', therefore they would rather give coupons to healthier people who can make better use of them." 
Of course this is not correct. With the coming in of ARTs (Anti-Retroviral Therapy/Treatment), people living with HIV are now able to live a normal and productive life. Raphael Nkosi is a good example. He, for one, is a Village Headman. Apart from that, Raphael is able to farm and earn enough money to feed himself and his five children including his HIV positive daughter. Raphael is also the Secretary of Ekaiweni AIDS Support Group, a grouping of HIV positive people who have chosen to live positively in the open. Ekaiweni ASG is one of the four AIDS Support Groups (ASGs), which the Ungweru-based ICS volunteers worked with. ICS volunteers, with the help from host partner organisation Ungweru, supported these ASGs by conducting different sessions including sessions on nutrition, stigma, discrimination and positive living. 
The ASGs, Ungweru and the ICS volunteers have all managed to contribute to the fight against discrimination and to help HIV positive people realise that they are and can be influential citizens in society, despite their HIV status. Some of these people are even more influential than other HIV negative people and this simply means anyone, whether HIV positive or negative counts as an equally productive citizen in our society. Hopefully this marks the beginning of the end to barriers encountered by those living with HIV.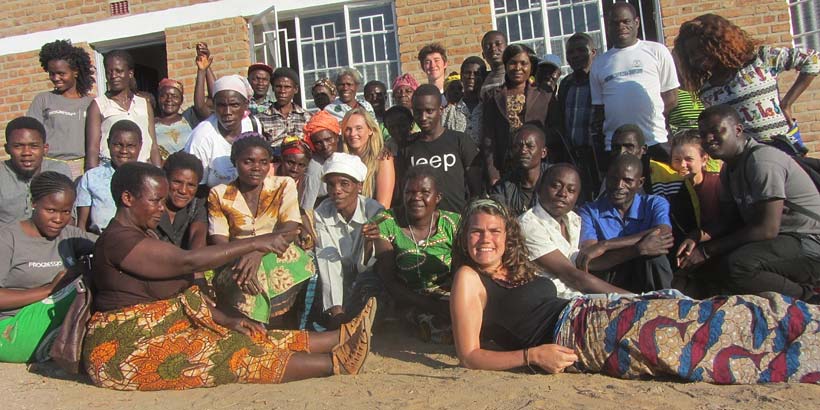 "Much has been done, but there's still room to improve, we still need to work together to make sure nobody gets discriminated because of their HIV status", says Raphael Nkosi, a man who against all odds is fighting against discrimination and promoting positive living among people living with HIV. 
Written by national ICS volunteers Dorothy Mwalweni and John Frank Munthali (April – June cycle)