It's been said that the first two weeks are the hardest for adjustment. Feeling a degree of normality in a country where the culture is so dissimilar to ours could be labelled a task. Relax, you're here for three months, and relax some more because you most definitely won't regret travelling here. Malawians have peaceful attributes, living life as it comes. This being said, the first evening I sat down with my host family they explained to me how much Malawians have adopted British norms and values - this is something I have observed and found uplifting through the weeks. So, don't fret, just embrace the African way of life.
Here in Rumphi, we're on a sustainable livelihoods placement. We venture out into the neighbouring communities and provide guidance about hygiene and sanitation, business management and farming. It's important not to be patronising to those who are less fortunate, so all the volunteers wear what's called a chitenje out in the field. I know what you're thinking, what is this!? Basically, it's a piece of patterned material, which is worn as a lengthy skirt. They're primarily used for modesty and respect, wearing this traditional garment puts everyone on a level playing field. Not to mention the multiple uses for a chitenje, a yoga mat, a dress, the possibilities are endless! 
Someone once described Malawian greetings as "touchy feely" - this is true. Once more, it's something totally alien to us Brits. A handshake and a smile go a long way guys, don't question if the same person gives you a handshake in the morning, after lunch and after dinner. Here in Africa people never get tired of asking how you are, and this caring nature is something you will warm to so much.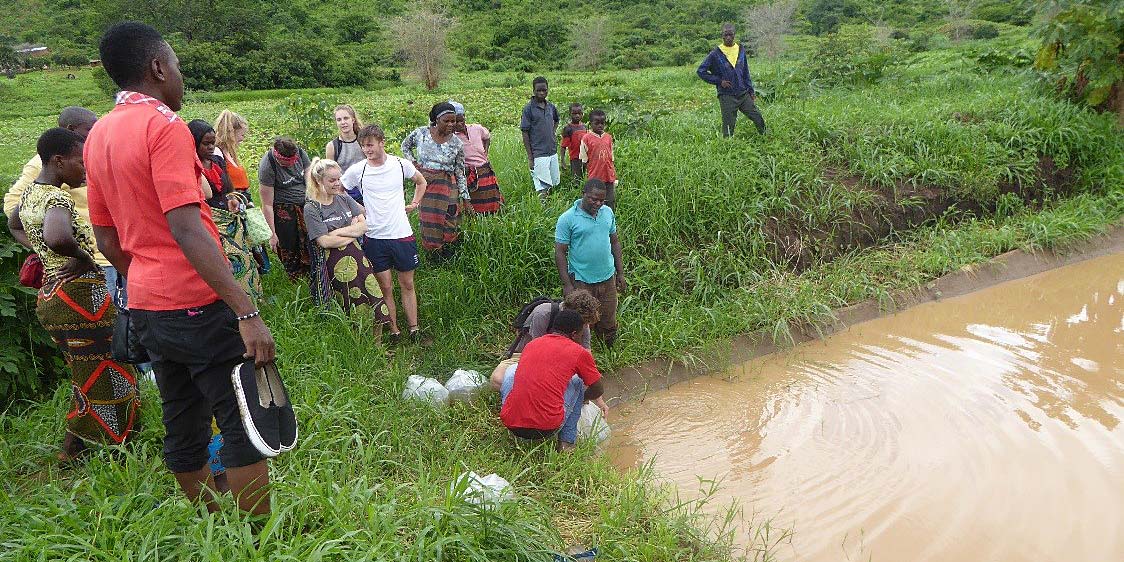 Modesty is something which is taken seriously here. It may be 30 degrees out here but you can dream on about bringing your short shorts girls. Anything above the knee is frowned upon, you may be sighing at this paragraph but this is a point where you have to be liberal about these varying values. Ignoring these rules may offend those who are around you. There is plenty of time for short clothes when you are home, trust me.
These are just a few things I have noted and appreciated as we hit the halfway milestone on our journey. Adjusting back to a lifestyle in Worcester, where rushing around is the norm, will be tough, but it's important whilst you're here to take part in as much cultural exchange as possible to have the best experience. You've been given this opportunity and been chosen over many, cultural respect is something essential to make true connections with people. 
Written by ICS volunteer Molly Edwards