As we come to our last week of work as Team Tilitose in Rumphi, we thought it appropriate to share our lessons learnt from the past 10 weeks. 
First and foremost, packing. My advice (Stephanie Lake UK volunteer) is not to pack whites, and girls its items on/below the knee! It's dusty in Malawi and no matter how hard you try, your skills of hand washing with the infamous "sunshine soap" will not get rid of that weird yellow tinge (a mixture of sun-cream, sweat and dirt… ew) Also pack any fluids in a zip lock bag; I had a sun-cream explosion but luckily my toiletries were locked safely away so contained the spill.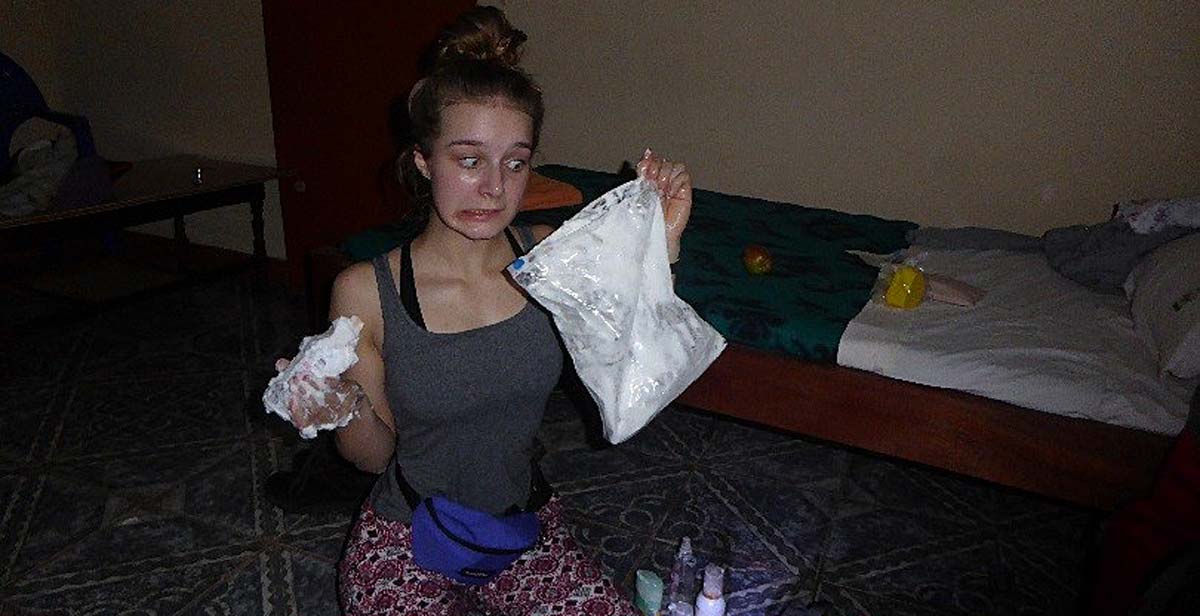 Vitue Lungu (national volunteer): "It's important to know how to dress and behave in the field, no phones or earphones with music and girls you must be wearing a chitenje!" Chitenjes can be bought from either the permanent shops or wooden market stalls, or at the clothes market on Thursdays. Prices range from 900-3000 Kwatcha, however most are around 1300 KW (£1.30).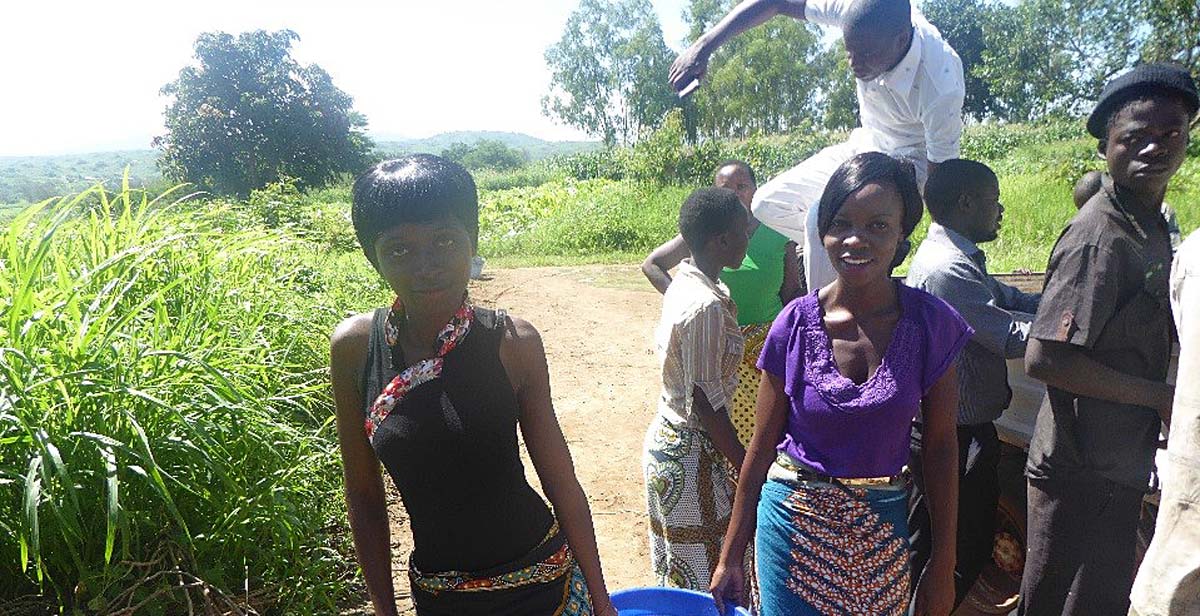 Charlie Skirrow (UK volunteer): "I'd advise any volunteer to get as involved as possible in the community and Rumphi/Malawian life. I joined the Police football team after sharing my interest with national volunteer Will, who joined me as I tried out and made the cut!" There are also netball teams but its best if you go with a family member or a national volunteer. Also take note of the time of the season. 
Thoko Gondwe (national volunteer): "From my perspective, I'd encourage everyone to integrate as much as possible because my English has definitely improved throughout placement, a skill I am very grateful for. My friend's chitambuka has also improved, with everyone able to reply very well to greetings." Don't be shy to give the language a go, what's the worst that can happen? But also don't be intimidated in Lilongwe at in-country training, where they throw a lot of words at you - you'll eventually pick it up!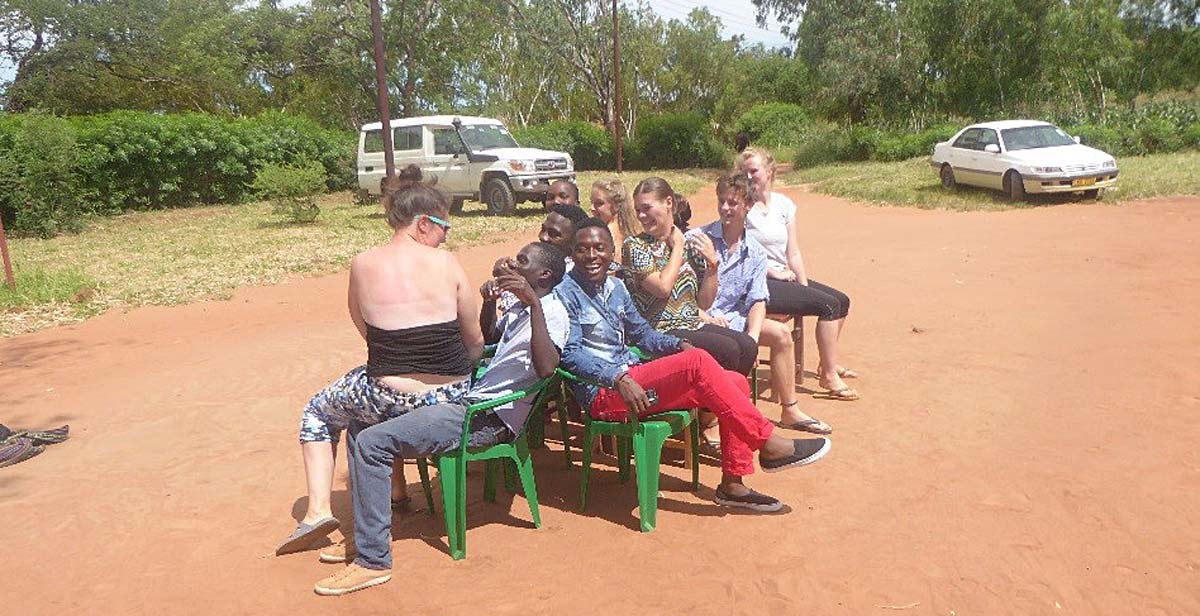 Molly Edwards (UK volunteer): "Before coming I was under the impression that we'd be living in a mud hut with no electricity. And I'm happy to say I was wrong. All the host homes are lovely and even have TV's. So although there are blackouts you can charge your phone! The advice I'd give is that you should bring an unlocked phone, buy a Malawian sim and then buy the bundles." The sim is approx. 400MK (£0.42) with the social bundle of WhatsApp costing MK500 (£0.52) and lasts a month! There's also a Facebook option but you'd be lucky if that lasted two weeks!
Alice Mwabanga (national volunteer): "Make sure you're committed. Commitment is very important, we work best and get more done when everyone arrives willing and focused." Obviously everyone wants to make the most of this experience and reach as many targets as possible so remember… this is not a holiday!
Tania Mortan (UK volunteer): "My top tip is not to be scared of host home life! Just have an open mind, make an effort and try all the food. Don't lock yourself away but try and integrate; soon your host family really will feel like family and you'll be sad at even the thought of leaving!" The host homes often have children too so there's never a dull moment; don't worry.
Glory Kumwenda (national volunteer): "As volunteers, we are all different ages and from different backgrounds but my advice would be that everyone's ideas should be shared and welcomed. It has been great that everyone in our team had been made to feel comfortable enough to ask for help when necessary or raise ideas in group discussions."
Alex Kitching (UK volunteer): "One thing that I'd advise is to be open to change. Originally I half expected the fast pace of London but this is Malawi and it's not the same. Sometimes days have been cancelled due to circumstances out of our control." Sometimes the slow pace can get frustrating but you just have to be adaptable and work with the limited resources. Also bear in mind the season in which you are working - we're here in rainy season, which has meant we've had two days cancelled and the roads being impassable due to rain.
Holy Chihana (national volunteer): "My advice would be stick to the team rules, for example, arrive on time or pay a fine or don't hold grudges (you will come up with the rules at the start of placement). It helps the team make progress and move forward."
Jac Orr (UK volunteer): "From a practical point of view, I'd advise for UK volunteers to bring £10 or £20 notes and they must be English! In Malawi they do not exchange Scottish notes and in Rumphi, due to decline of the kwatcha, £5 are not accepted! I also wouldn't advise travel cards." You can take up to four-day trips to Mzuzu where you can exchange smaller notes but you might not need to; we get a stipend fortnightly which can mostly cover expenses.
Lameck Nyasulu (national volunteer): "At first it was daunting because we had so many targets but I've learnt cooperation definitely makes the workload easier!" Don't worry if things don't work out we're all in this together and it is best to be vocal and change practices accordingly to prevent it happening again. Team work makes the dream work.
Maire Douglas (UK volunteer): "Don't be worried about the time away from home, we all cope differently, but the days are usually filled with lots to do and if they're not, your sisters are always willing to play cards; trust me!" If anything the time goes too quick, one minute it's week three and the next minute you're considering how you're possibly going to repack after the addition of all the wooden gifts you've purchased.
Will Chawinga (national volunteer): "The whole experience is more than I expected! Don't have reservations about working with new and different people, you'll no doubt make great friends with your fellow volunteers like I have!"
We're so sad this experience is coming to an end, leaving our team and host families behind to have another group take over. The experiences from the last few months will say with us forever and Will's right; we have made lifelong friends as well as making a difference. All the best to the next cycle, from Team Together/Tilitose. 
Written by ICS Team Tilitose Sprodeta