Monile mose!!
We have just finished our second week here in Malawi. We have come a long way since a rather groggy group of us stepped off the plane in Lilongwe. We had a busy first week where we were gently eased into Malawian culture through a mixture of market trips, culture and language lessons and a trip to a local village. 
Although the Malawian culture is incredibly different from our own we found that we were able to settle in surprisingly quickly. Malawi is described as 'the warm heart of Africa' and this warmth radiates throughout the country. The dazzling sunshine, the rich red and orange tones of the landscape and most of all the people, make Malawi an extremely beautiful place. As soon as we stepped off the plane we were greeted by beaming smiles and enthusiastic handshakes. In language lessons we learnt three separate greetings that we have used countless times in the past couple of weeks. We were all surprised that a country that is listed as one of the poorest in the world could have such a joyful character and this perhaps shows that the definition of poverty is not such a simple one.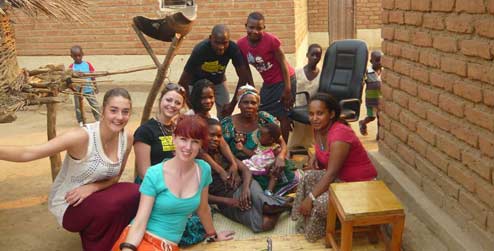 This was a feeling that came through in our first field trip when we went to a nearby village as part of our cultural orientation. We had sat through several hours of lessons where Malawian life was described to us but seeing it in reality was very different. On arriving at the village we were overwhelmed by the eagerness of the villagers to meet us and welcome us to their community. The boys were taken to where men were making bricks for building a house and the girls taken to experience the day-to-day work of the women.  Before we knew, all the girls were sat on the floor shelling maize. We saw women from the age of two to sixty working together to prepare the maize for cooking. Seeing the 'a-maiz-ing' level of cooperation between the women emphasized the community spirit that prevails in these village communities and I think we quickly realised that harnessing this asset would be a big part in our project.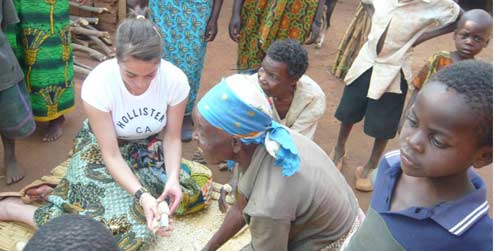 ---
Blog by Progressio ICS volunteer Chloe Pink