My ICS journey started with me browsing the internet looking for opportunities to volunteer abroad. I had little money and luckily found ICS, which is a fully-funded government scheme to volunteer abroad. I applied and I was asked to come along to a selection day. Looking back on the selection day, if there was one thing I wish I could tell myself, it would be to be more relaxed. I was only 18 at the time and hadn't experienced many interviews, so I was overly nervous, but the Progressio staff were really comforting. The day was split up into three main parts; a group activity, going through dilemmas and the one-on-one interview. This may sound intimidating, but everyone is really welcoming and try their best to make sure you can answer the questions to the best of your ability, no-one is trying to catch you out. I'm now a volunteer selector, so I can honestly say that all that we look for are signs that you will do well on the programme, and are passionate about what you are doing.
About a week later, I found out that I was selected for a place to volunteer with Progressio ICS. I also found out which continent, and more specifically, which country I was going to. I was heading to Africa, Zimbabwe. I was so excited and ran to tell all of my family. They were less enthusiastic because, around the same time, news about the Ebola epidemic was about, and so my parents thought it was too dangerous. They didn't want me to go, but with the help of the team at Progressio, I was able to convince my parents. Today I am so grateful that I received that support, because going to Zimbabwe was such a transformative experience. 
Although the programme is free, you do have to fundraise £800. This sounds like a lot, but your organisation gives you so much support and potential ideas that it was a really enjoyable experience. I ran a series of 'Come Dine with me' style dinner parties and charged people to join. I served typical Zimbabwean food from recipes I found on the internet. It was a great chance for myself, friends and family to see how I would be living for the next 12 weeks. 
The next stage was pre-departure training. Here you get a lot of information and get to meet all the people you're going to be working with on the project. I got to know more about Zimbabwe and about the political situation there, which was something that worried me. We went through possible scenarios that might happen during your placement, and learnt about basic health and safety measures to make sure we could deal with common problems volunteer face. I also found out that, unlike most projects where you would live in a host family, I was going to live in a volunteer house with UK volunteers and the Zimbabwean volunteers!
Finally, it was time. After all the interviews, training, convincing, fundraising and countless vaccinations, I was finally about to being my adventure in Zimbabwe. I said goodbye to my family and friends and boarded for Africa!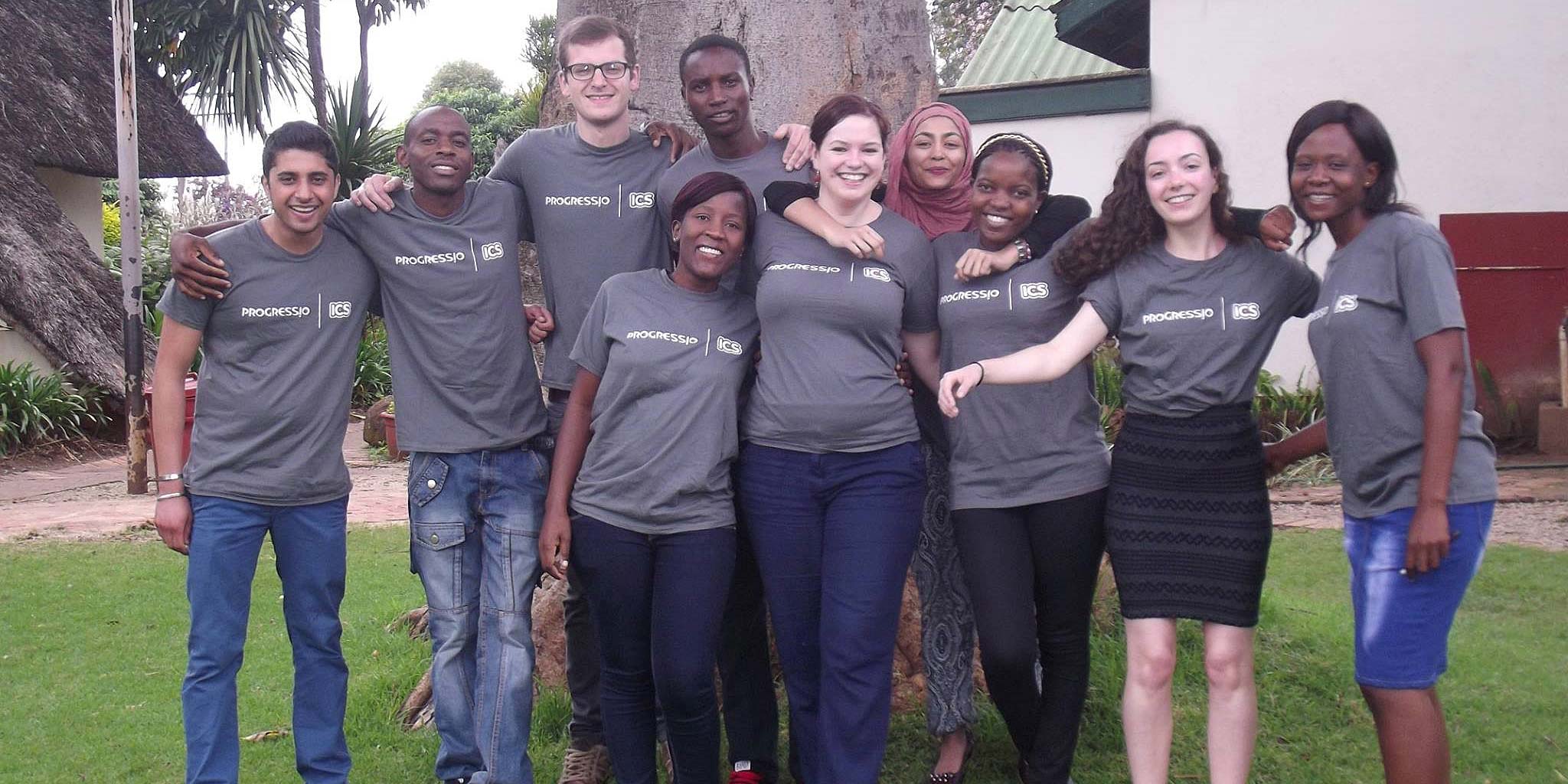 The first thing that struck me when I arrived in Zimbabwe was that we were the only aeroplane in the entire airport, which was such a shock having come from Heathrow, which is the busiest airport in the world. The first week we stayed in Harare, the capital city of Zimbabwe. The first week was orientation. We finally got to meet the national volunteers, who I would spend the next couple of weeks with. After the first week, we set off to our project in Nyanga, which was hours away. We passed endless amounts of people check points, which is something I got used to. 
We arrived in Nyanga and, even today, it still remains one of the most beautiful places I've ever seen. I still miss it every day.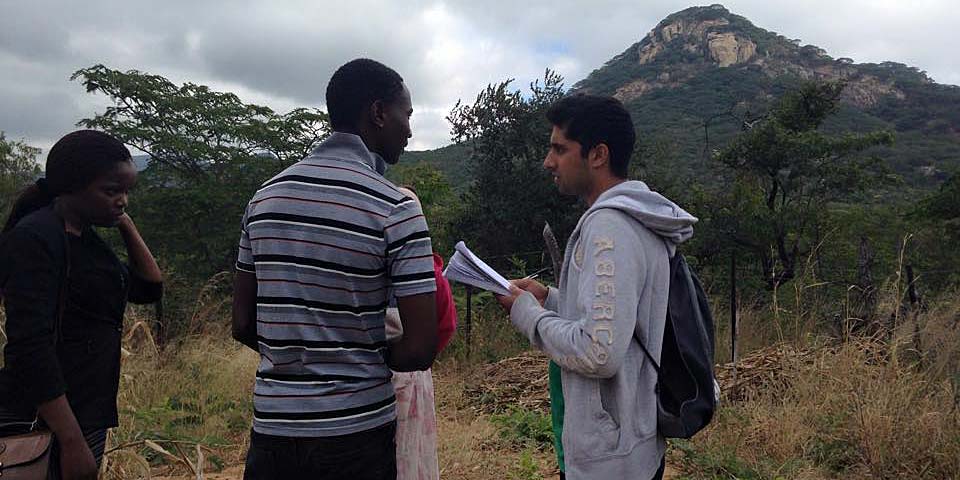 Whilst out in Nyanga, the charity we worked with was DOMCCP (Diocese of Mutare Community Care Programme). In Nyanga, they have groups called SILC (Savings Internal Lending Communities) groups. These are groups of local community members, who each put a certain amount of money in every month, and one person would invest this money in a project. We helped manage these groups, usually through giving sessions on business development, writing up constitutions or organising community events. Something I quickly realised in Zimbabwe is that everybody loves singing and acting, to the extent that we introduced role plays in to our sessions to make them more engaging.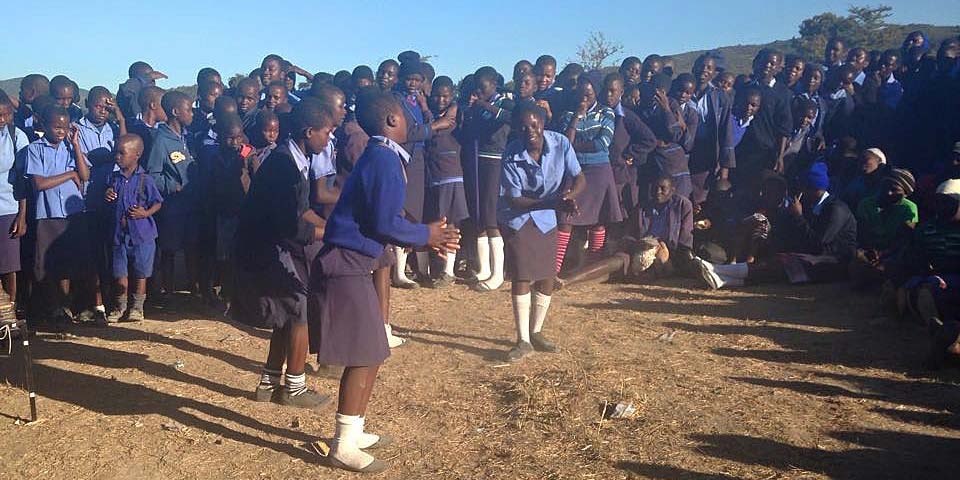 Whilst out in Zimbabwe, we also did home visits, this is where we met local community members in their homes. Here we really got to see the impact of our work. People would share stories of their lives and give us feedback about what kind of problems they want to tackle. This really informed our session, and ensured everything we were teaching them was relevant.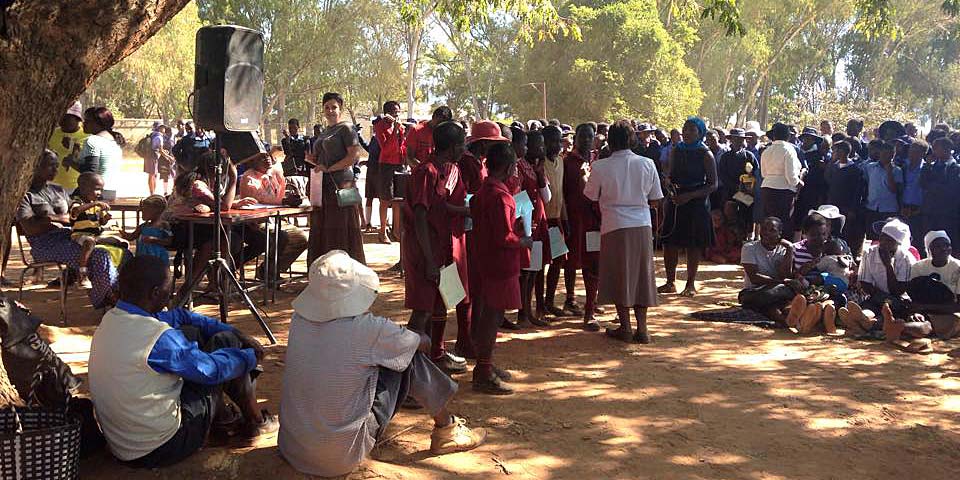 One of my best memories of Zimbabwe was when Witness (national volunteer) and I organised a community event, where we had sports events, dramas, music and poetry competitions. It was a massive success, as hundreds of people turned up. That was the first time I realised Zimbabwe had changed me, before I would not have had the confidence to do anything like that. I am genuinely proud of what we achieved.
Overall, the project was a massive success. We met all the goals set out in our project plan, and in many cases exceeded them. My Zimbabwe adventure was coming to a close, our work was done and we were saying our final goodbyes. I'd developed so much during this time. Most significantly, I became more independent. I proved to friends, family and myself that I can stand on my own two feet, and now I'm more prepared to face the next stage in my life.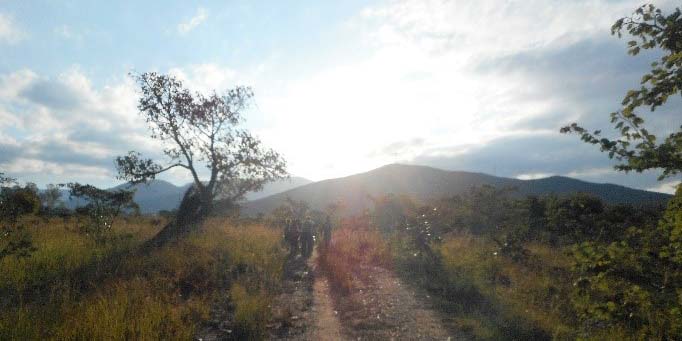 Volunteering with ICS is one of the most exciting journeys you'll go on, and one piece of advice I would give is embrace every moment you have there. 
Written by ICS Alumni Gurnick Buray (April - June 2015 cycle)