At the beginning of the project we began work on the construction of a new classroom at the school in Monimbo. The school, Escuela Modelo Monimbo, was built 34 years ago and is partly built by volunteers in the past.
An interview with the Director of the school revealed just how necessary the new classroom is. She said "We have needed a new classroom for six years since we converted the school's kitchen into a classroom due to lack of space. The school population is growing rapidly and we can no longer feed the children in the school." The Director thinks the new classroom will create a better learning environment for the students.
The new classroom will be used instead of the old kitchen, which is an inadequate space for learning in and positioned at the back of the school grounds, just two metres from the sewage pipes. Small and cramped with wooden beams joining the walls to the ceiling, it does not withstand the heavy winter rain. This disruption to the children's learning makes school a very challenging experience for some.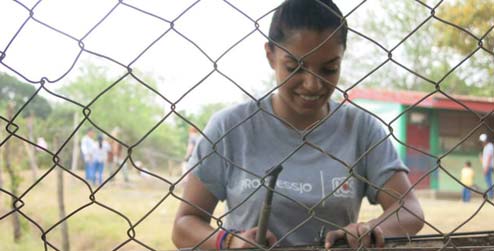 It is obvious to see just how much young people here value education, with families working long hours to save up enough to send sons, daughters, nieces and nephews to university. Despite the slow accumulation of money for this endeavour, most families remain optimistic and have high expectations for future generations. One woman from Monimbo said "I work every day as a cleaner so I can send my son to university. It is difficult but I want him to have access to a good education."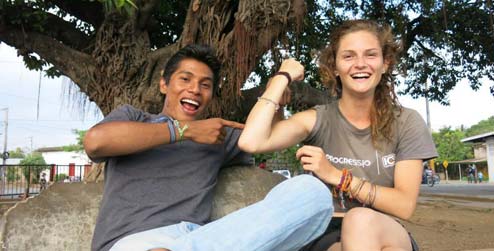 By ICS volunteer Fae Krakowska