Many people asked me when I organised my career break, what on earth possessed me to give up my well paid London job and spend 3-6 months in a foreign country, living in a host home with a bunch of 18-25 year olds – not most of my colleague's idea of a relaxing holiday! Maybe you are a bit like me, you may have taken a gap year before or after university, you might be over the age of 25, but looking for a new challenge and the opportunity to develop new skills. You might have stumbled across International Citizen Service (ICS) and thought why would anyone send me, someone with limited experience in managing projects and people but lots of enthusiasm, half way around the world to be responsible for a team and a project? Let me give you an insight into some of the things I learned while I was a team leader.
It will be hard! At the start of my placement we had set working hours and a beautiful Gantt chart showing our activities for each week of placement. But inevitably as our well planned morning or week began, a problem would arise, there would be no water, no electricity, someone would need (another) report/blog/photograph and my carefully planned out day or week would veer off course. And there would be 16 people looking to my co-team leader and I for guidance, even when we hadn't a clue what was going on.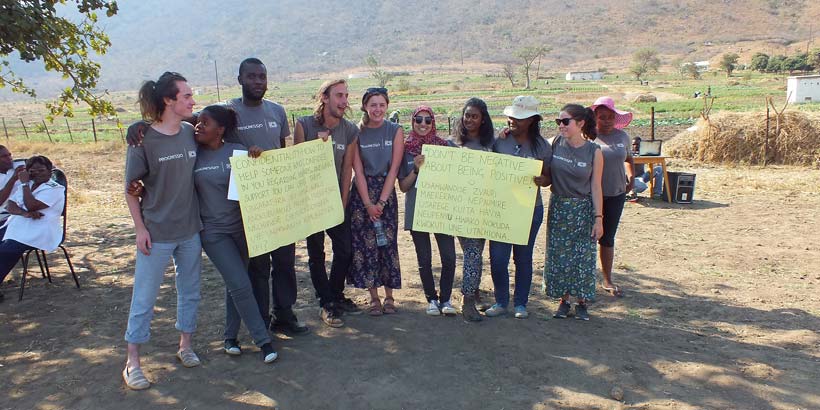 All of this helped me to be flexible and adaptable, to learn how to prioritise, re-prioritise and throw the plan out and start all over again when needed! Your team may head off to socialise or relax with their host families, but at least a couple of times a week I would need to complete reports, type up work volunteers had completed during the day, reflect and consider what had happened during the day, and so evening and weekend work was often required. Even during your free time you are on call for volunteers and thinking through the challenges faced or coming up and the different ways of dealing with them.
But it will be one of the most rewarding things you ever do. I hadn't appreciated how much of a privilege it would be to get to really know the 16 young people in my team and to help them achieve their goals. It feels a bit daunting in the first week or two sitting down with your team members for your first one-to-ones and not knowing how on earth you are going to keep your team together, achieve all the project goals and help each individual reach their personal development goals. Very quickly, as I worked through my first one-to-ones in the UK and Zimbabwe I realised how open my team members were. We would discuss a wide range of things from how the project was going, relationships with other team members, how their individual learning roles were going and whether they felt they were making progress on their personal development goals. Some weeks it was tough to find the time to sit down for the four hours (at least) needed to get through all my one-to-ones, and some weeks I had to fit them in randomly through the week between training sessions, walking round Kentucky farm, sitting on the football field or over a cup of coffee. But it was always worth making the time for these sessions.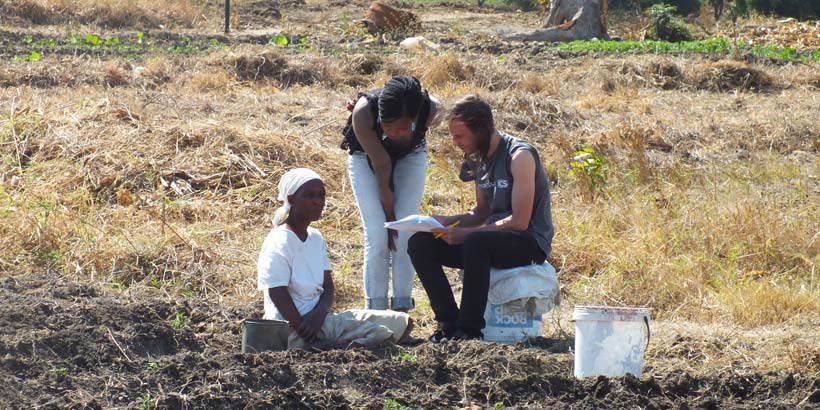 It was a privilege to get to know each volunteer individually, give them space to discuss their achievements and their concerns, and to work out how they thought they might do things differently next time. Over the course of 10 weeks, I saw volunteers grow so much in themselves, going from being shy to presenting interactive training sessions to groups of 60 people, organising and running community events, and forging relationships with national volunteers, which will last long after the volunteers return to their respective communities. As a team leader, my role was to work out how best to support each volunteer, some wanting more hands-on support, others needing quiet support in the background and still others just looking for a sounding board or someone to believe in them and give them the confidence to run with their ideas.
It wasn't all smooth sailing, there are always going to be personality clashes, misunderstandings and cultural differences, even just among the eight UK volunteers who come from a wide range of backgrounds, never mind adding in eight volunteers from a completely different country. But my team were flexible and adaptable, never letting the challenges thrown up in front of them stop them.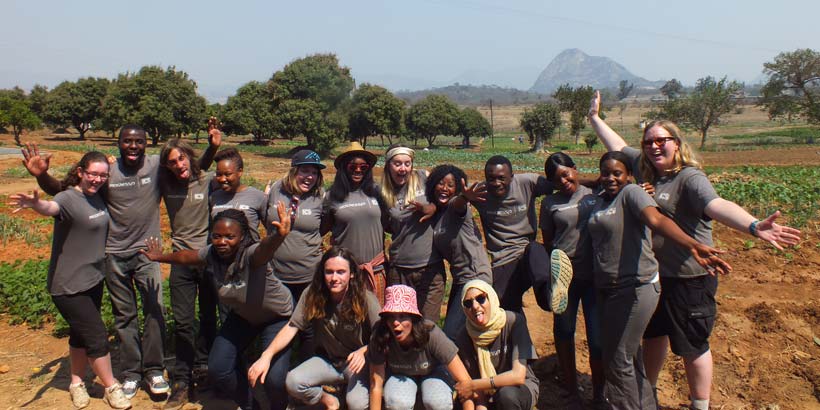 It was a privilege to work with them, and when I talk to my colleagues, the ones who thought I was crazy to leave London behind and head into the wilds of Zimbabwe with a group of young people, I tell them it was a privilege to work with such a fantastic group of young people. That they inspired me and encouraged me on the most difficult of days and showed me what can be achieved with a bit of positive thinking, enthusiasm and determination. By opening their minds and hearts to the country, the team and to me, I got to join them on a little of their journey. I have hope for the future, that these young people have the ideas, knowledge, passion, ingenuity, creativity and skills to make a difference in the world. And the opportunity to be a part of that, that is why I would recommend being a team leader. 
Written by ICS Alumni Team Leader Sarah Henderson (July - September 2015 cycle)