After a sleepy 15-hour overnight flight from London, via Addis Ababa, the UK volunteers finally arrived in Harare on 4 October, before travelling on to the eastern city of Mutare to meet with the national volunteers. The latest Diocese of Mutare Community Care Programme (DOMCCP) team consists of 13 volunteers; that's 5 UK volunteers, 6 national volunteers, plus veteran team leaders John and Ngoni.
Having completed orientation and some tentative team planning, the team are all now eagerly anticipating their ICS placement, north of Mutare, in Mutasa District. DOMCCP's work primarily focuses on the ongoing HIV and AIDS issue in the district. Mutasa is one of areas identified by the UN AIDS programme as an area with a concerning level of infection. Our team will look to continue the good work done by the last cycle through educational sessions on prevention and tackling stigma and discrimination, in addition to work on economic strengthening programmes, youth empowerment and work to empower women to prevent gender-based violence and abuse.
Meet the new team below and read their thoughts on the start to the new Progressio ICS cycle with DOMCCP: 
Team Leaders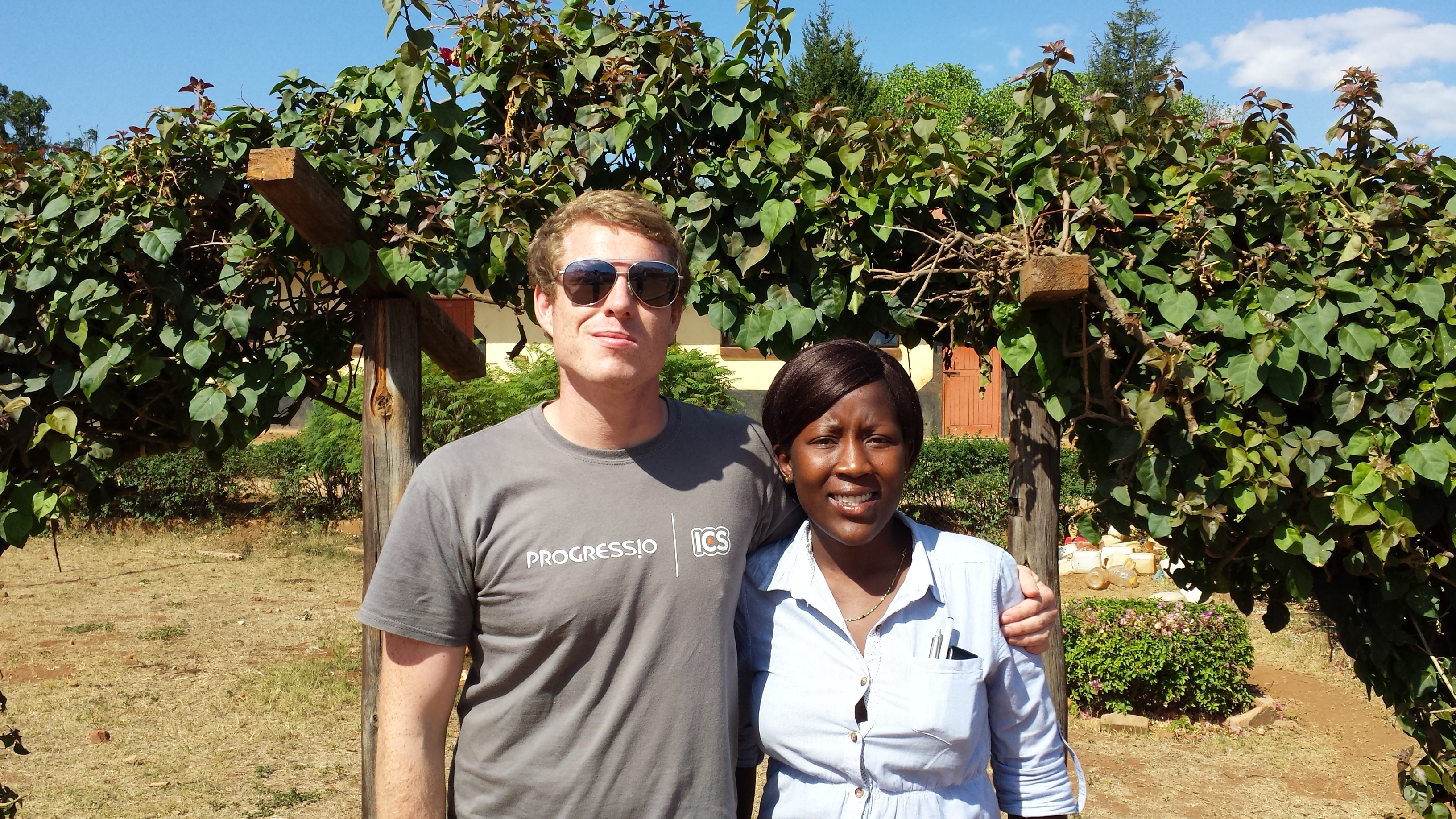 Ngoni, national team leader: "I used to think that confidence is something that is inborn but working with this group helped me realise that I was wrong. Confidence is something that is built and I am happy working with these UK volunteers because it helps me gain confidence".
John (Jonzo), UK team leader: "This is my second cycle in Zimbabwe as team leader and I don't think I want to leave! Zimbabwe is possibly the friendliest place I've ever visited and I really feel at home.
I'm excited to be able to carry on the work of the first cycle and I get to continue working with the best national team leader. The new team are really eager and we all just want to get started. DOMCCP #1".
Monitoring and Evaluation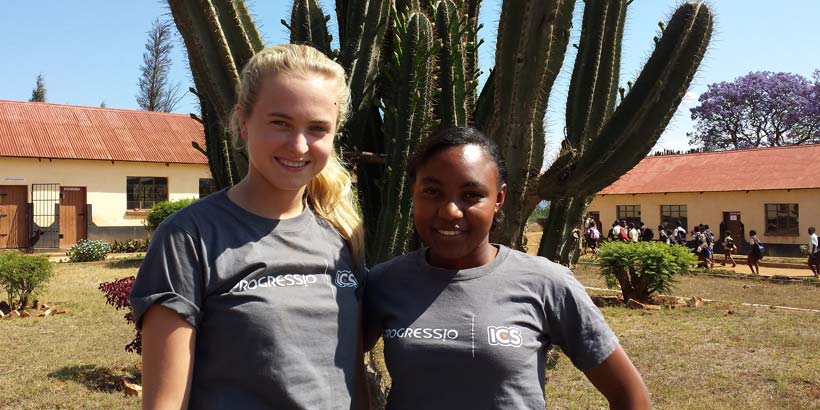 Rebecca, UK volunteer: "I'm excited about spending time in the communities and meeting people – along with spending some time out in the beautiful weather! Nervous about using squat toilets!"
Samantha, national volunteer: "Working with the UK volunteers is so great. I get to learn lots of things I didn't know before. I'm excited about learning new things and exploring the world around me. Nervous about the possibility of any meetings with wild animals!"
Language and Learning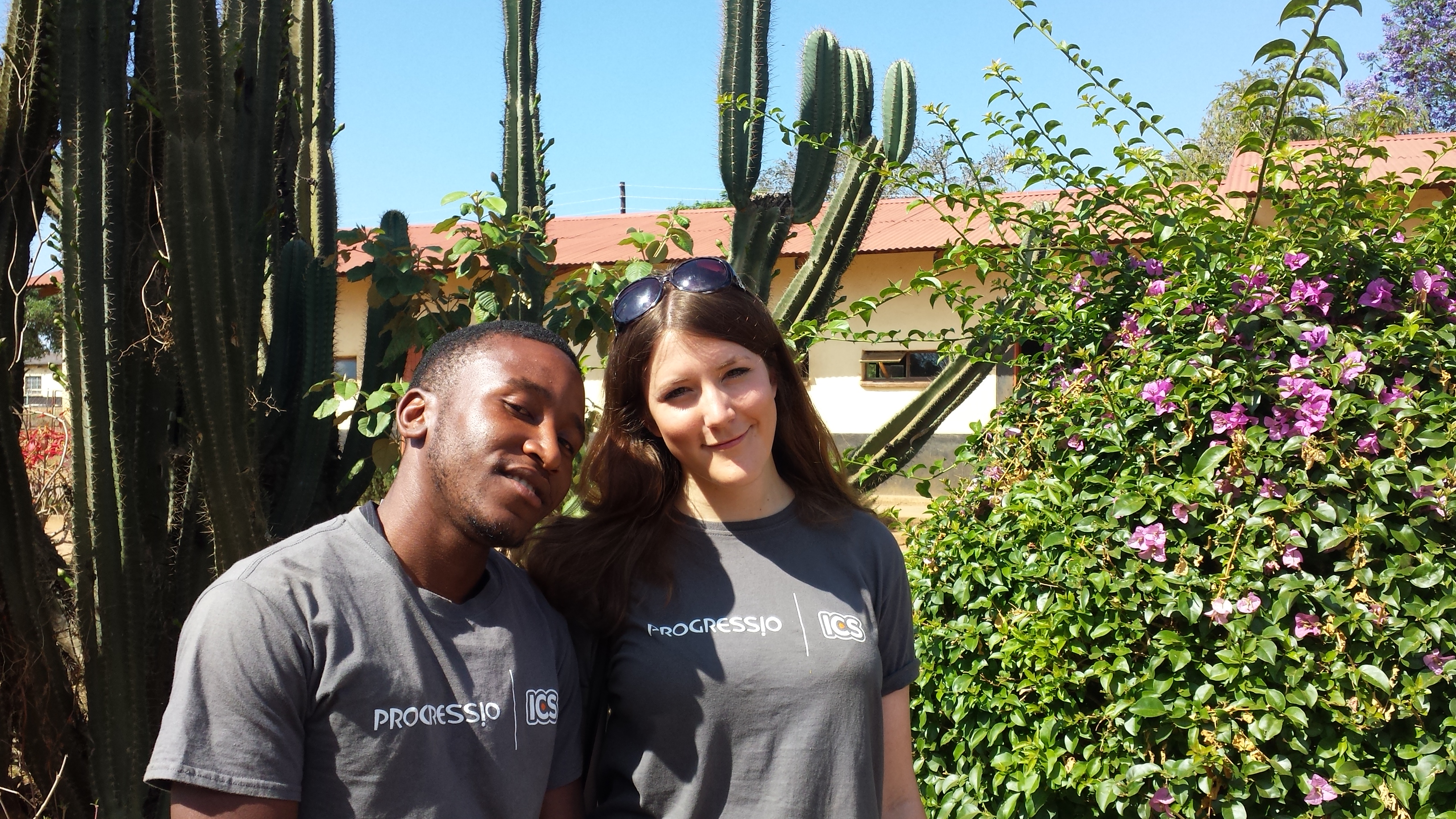 Tinashe, national volunteer: "I'm looking forward to working with the UK volunteers to be able to know a different culture and activities. I'm really excited to get more exposure to my surroundings and boost my self confidence".
Catherine, UK volunteer:  "I'm so excited to be in Zimbabwe. It's one of the friendliest and hottest places I've ever been. I can't wait to meet the communities we will be working in. The cultural exchange has been fascinating! Negotiating vegetarianism here though has been a bit tricky, but good fun!"
Visual Media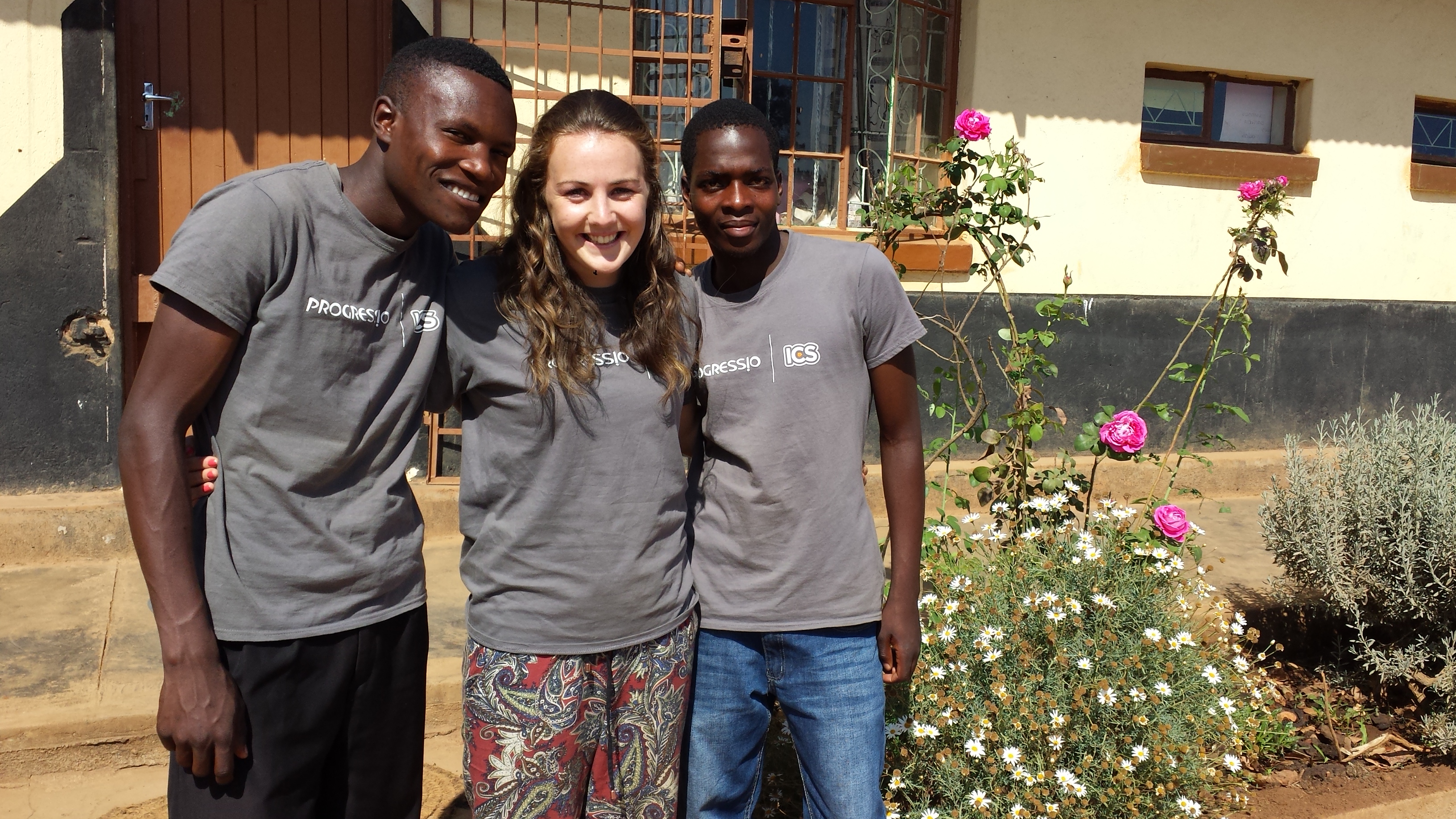 Donaldson, national volunteer: "It's a wonderful time to share different views with the UK volunteers. Cross-cultural working has made me discover a lot so far. I'm excited about learning more new things".
Kirsten, UK volunteer: "I'm Kirsten (or Kiki, as I've become known here!). Zimbabwe has been amazing so far! It is the friendliest country I have ever been to, and the sunsets are incredible – I will never get tired of the view! The weather is a lot nicer than in the UK too which is lovely. I'm excited to get stuck in to our project and meet all the lovely people in the community. Also excited to spend time with my new Zimbabwean family and work with my fabulous co-volunteers! Although, I am nervous about mixing up my Shona and perhaps causing offence (e.g. Mhoro – John has a funny story about this particular word!)"
Thomas, national volunteer: "I am delighted and eager to work with the UK volunteers and to get to know their culture. I wish to have the best relationship with my team. I am excited to be able to interact and share ideas about our project". 
Media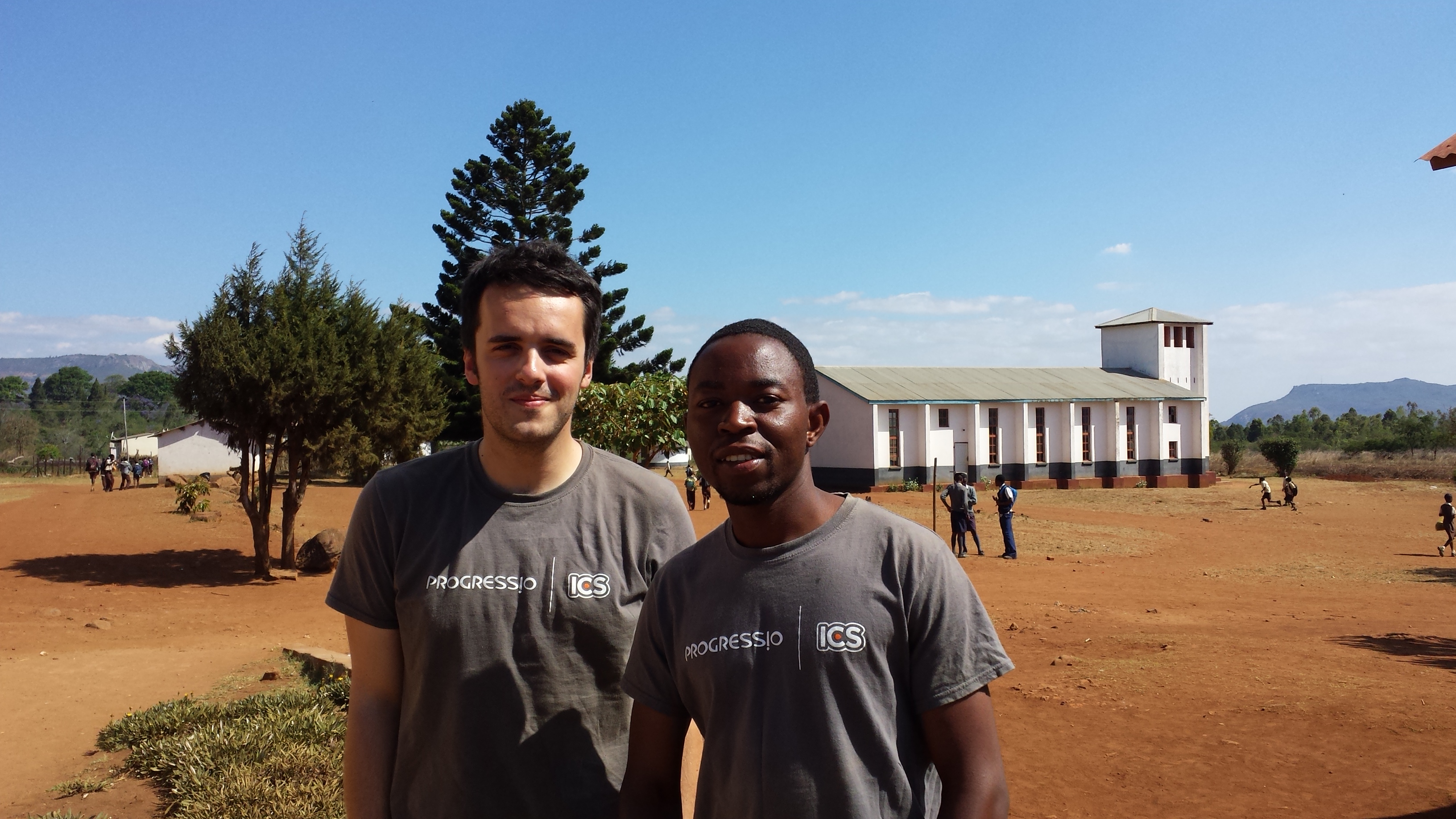 Ashley, UK volunteer: "I'm very pleased to have finally made it to Zimbabwe after a long summer of striving to reach my fundraising target! From what I have seen from Harare to Mutare to Mutasa, Zimbabwe is not given enough credit for the beautiful country that it is. Just from our initial team planning, I can see what an opportunity this is for our new team to do some amazing work in our district. I've really enjoyed learning some Shona from the national volunteers, and look forward to putting it to the test out in the community!"
Bryan, national volunteer: "I am enjoying working with the UK volunteers, it's a nice adventure and helps in improving cultural exchange. I hope to find some new friends during this time. I am nervous about the possibility of crocodiles!"
Community Liaison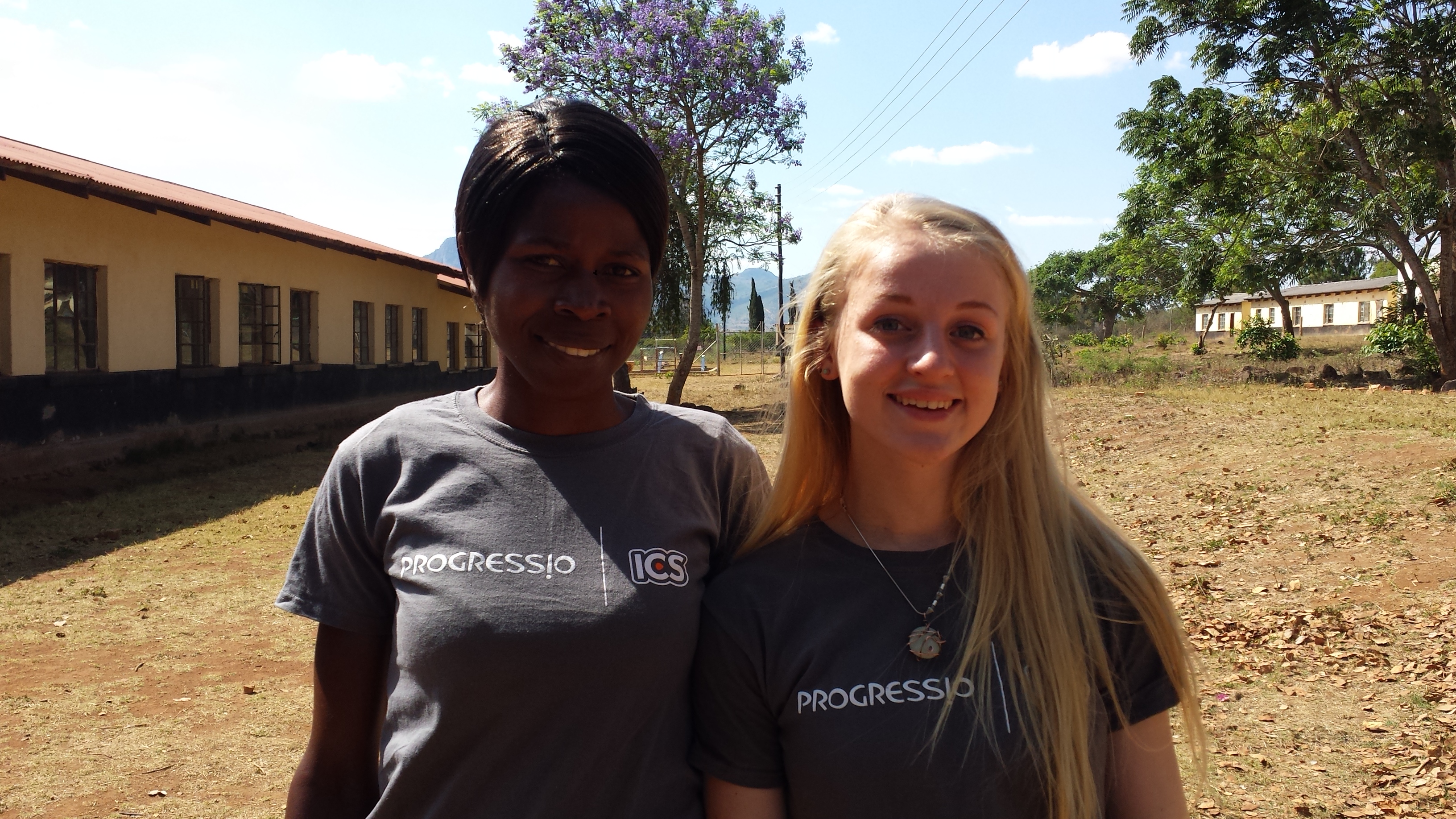 Karen, national volunteer: "It is great being involved in this programme, and everything is flowing. I'm so excited that I am coping working with the UK volunteers. My only fear is the community and how they are going to support our sessions (attendance wise)".
Flo, UK volunteer: "I am excited to get started, meet the communities and even see the local sights of Zimbabwe at the weekend. I am nervous about learning and speaking Shona. I'm finding it very hot here, but the host family are lovely and very accommodating (even with food, as I am a vegan!). The national volunteers and the rest of the team are great".
Written by ICS Team DOMCCP