There is no better feeling than the feeling of belonging, knowing that somewhere someone loves you and calls you family. After losing one's parents or being neglected by the people one calls family, one's future becomes void, bleak and meaningless. It's amazing to know that people don't have to have blood ties to be called a family, but love and that realisation that the next person will always be there and stand by one's side through it all. This is the hope the children in alternative care institutions carry with them each day...
I am glad that l has finally managed to start my action at home at Mushawevana Children's Home. Marondera Child Care Society was created in 1993 as a feeding scheme at a local clinic for children living on the streets of Marondera. After realising that children needed more than food, the pioneer of the organisation sought to provide a caring and supportive environment for children. This gave birth to Marondera Child Care Society (Mushawevana Children's Home).  At its conception it housed fourteen children but in 2008 it had its highest capacity of 148 children against a carrying capacity of 100 children in six housing units with full time caregivers. At the present moment, the institution houses 79 children ranging from two years to 19 years.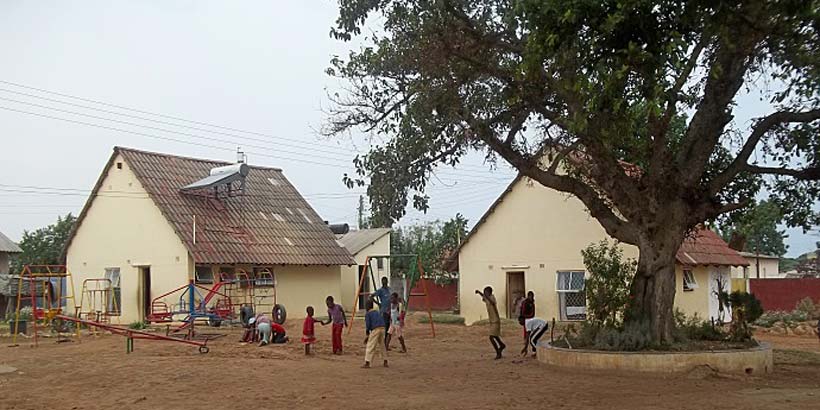 I have already spent a week at the orphanage familiarising myself with the children, the staff and the institution. During the past week, l managed to go through some of the children's profile files and learn more of the reasons why they were placed in care. The reasons vary from orphanhood and neglect, to physical or sexual abuse. I also had counselling sessions with a few children. I have also assisted, and will be assisting some of the children with remedial work and homework. I am looking forward to having sessions on children's rights, as well as sexual reproductive health, with grade seven students (12 - 16 years old), who have taken a break from school and will be spending the day at the institution. 
The staff members at the institution are also working tirelessly to ensure that some, and if possible, all the children may be adopted and live in formal foster homes. It is a great opportunity for me to be part of this exercise. I am happy to be a part of the Mushawevana family, to be making a difference in a child's life....
Written by ICS Alumni Sandeleh N. Pfukwa (national Team Leader, January - March 2015 cycle,  Simukai Child Protection Program)