My "Mangwanani mese. Ndinonzi MJ!" was met with a series of giggles and whispers. This was Lowdon Lodge, a boarding school for seven - 17 year old girls with various disabilities. 
Our first meeting with the girls started with an informal baseline survey. We joined them at St Dominic High school for their Friday PE lesson. They split into two groups: one group doing a coached wheelchair tennis session and us volunteers running the netball session.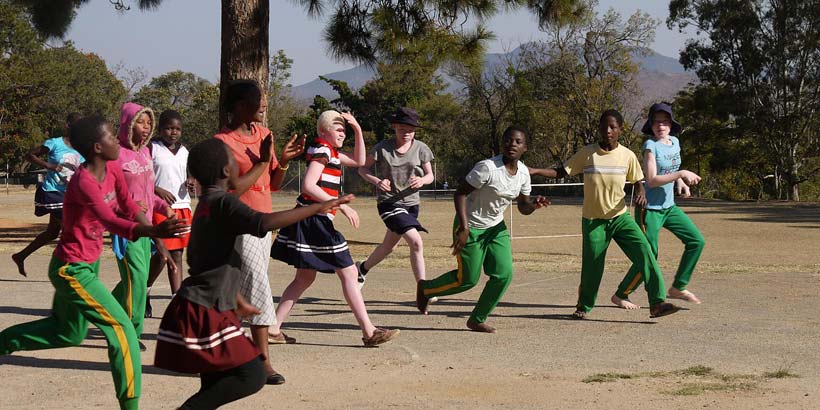 The afternoon sun was omnipresent and blisteringly hot and I regretted wearing long sleeves as I quickly tried to remember the rules of netball from my secondary school days. The girls we're undeterred, sipping from their ice cold water bottles and quickly getting into two teams. Their enthusiasm was infectious and it was inspiring to see how sport can enhance their lives and empower these girls despite their disabilities.
Ultimately, our aim was to introduce ourselves to the girls and find out their level of knowledge on Child Rights and Responsibilities, Sexual Reproductive Health and HIV & AIDS, the target themes of our cycle.
The following week we held a two-hour long workshop covering the topics they wanted to learn the most. To make use of our time efficiently we split the three different groups into three stations. Tom did a Child Rights drawing activity, Becky did a game on sexual reproductive health, whilst I focused on HIV & AIDS.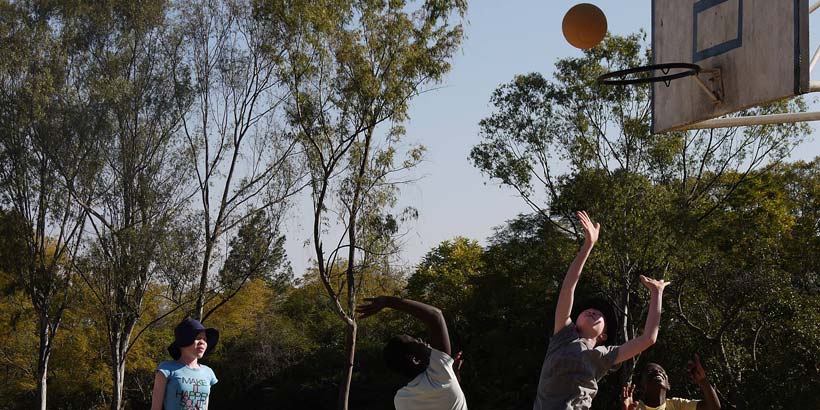 I started by playing heads up thumbs down. I read out facts and myths about HIV & AIDS and testing the children to see how much they knew. Then we played the transmission fluid relay game. I split the girls into two teams and each had to correctly identify which bodily fluid can transmit HIV. Fluids such as urine, tears, sweat and saliva we're "safe" whilst semen, vaginal fluids, breast milk and blood were "unsafe" as they carry the risk of transmission of the virus. 
It is always hard to facilitate a session on sensitive topics with varying ages. However, we worked well as a team and were supported by national volunteers who kindly translated for us in Shona. This meant that all the girls were fully engaged in all the activities as they understood exactly what was going on.
Before ICS, I questioned my ability to talk in front of a whole group let alone facilitate a workshop for children.  Despite my lack of self-confidence, the girls we're very happy and we're eager to share what they have learnt at the end of the session. 
Lowdon Lodge is a beneficiary I will definitely miss and it was so inspiring to see girls thrive in a supportive and nurturing environment. 
Written by ICS volunteer MJ Malubay