Living and volunteering in rural Manicaland Province in Zimbabwe, home visits are part and parcel of our work. It provides the volunteers, both UK and Zimbabwean, with real perspective as to why we are here, helps us to gauge feedback and information for the sessions and development work that we are involved in, and is an excellent way of liaising with the community. 
On one particular day, following a session with a HIV& AIDS support group at Bumhira Primary school in Ward 12, the Care Facilitator (the person in charge of mobilising and organising the support groups), offered to take us to visit a family in the community. 
Eager to go after the Care Facilitator explained that the family only lived a kilometre walk away, Nobuhle and I volunteered.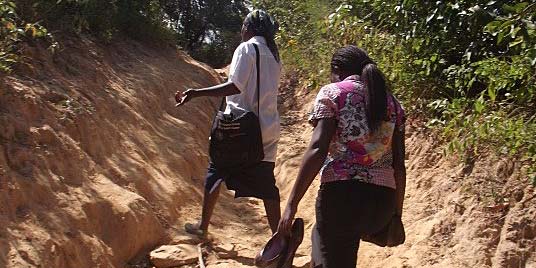 The distance turned out to be a Zimbabwe kilometre, which, similar to Zimbabwe time keeping, is prone to changes, and turned out to be four kilometres walk uphill. We arrived to a beautiful, traditional house where an elderly couple lived with their daughter and her three children. The Chimbudzi family.
Mr. Chimbudzi was very ill, suffering from a severely infected eye, loss of hearing and, subsequently, was bed-bound. His granddaughter, who was a nurse and had been his primary carer, passed away at the beginning of the year. Since then his medication had run out and his family could not afford medical care. Yet the family still offered us food and made us feel welcome despite their situation. I was unable to offer the family any help or even the promise of help, and it would have proved more damaging had I promised and failed to deliver on my promises. We left, sullen and disheartened that there was nothing that we could do. On the return walk, we were met by members of the local community; offering us popcorn and vegetables as a gift, typical of Zimbabwean culture, to welcome us.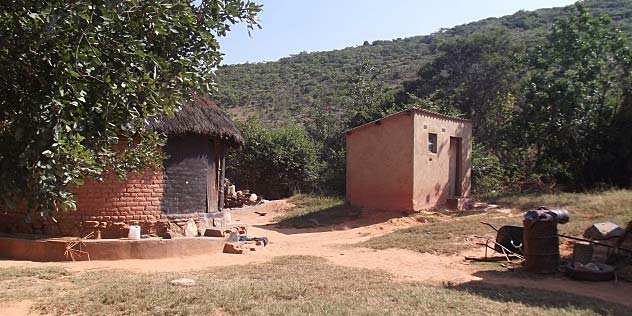 Determined to help, I spoke to Mr Richard, in charge of DOMCCP (Diocese of Mutare Community Care Programme - the NGO we are volunteering with), to see if there was anything that could be done to help the family. Immediately he thanked me for notifying him, explaining that the elderly were entitled to free medical care, and that DOMCCP would get in touch with the family to see what could be done. This week, the elderly man will receive help from DOMCCP.
Just by taking the time to visit the family, and report what we had seen, we were able to make a real difference to a family in need and take an active part in local community development.
Written by ICS volunteer Sebastian Scott