As some of you may know Tuesday 9 February was Pancake Day, or Shrove Tuesday. This is a pretty widespread eat-junk-food-day in the UK, especially pancakes strangely enough. Although I am a bit strange, as I make fluffy American style pancakes, rather than the usual thin crepe style pancakes. Nonetheless, pancakes are pancakes. My host family did not know about Pancake Day so Steph and I decided to enlighten them. After all, this is a cultural exchange programme too.
I am not ashamed to admit, I am definitely a feeder, so it was my pleasure to get into the kitchen and whip up a batch of pancakes with chocolate sauce to go with them. My host mum watched me and I explained the recipe, as well as how to make the pancakes. Then Steph explained the significance of Pancake Day in the UK. For those who don't know, in the UK, we use Shrove Tuesday to calm our vices before the period of Lent, which consists of 40 days of selective fasting. The day has become so widespread that the majority of people, even those who are not religious, or Christian, take the time out of the day to have pancakes with their family or friends. A lot of these people also fast for 40 days just as a personal challenge. Anyway, I digress.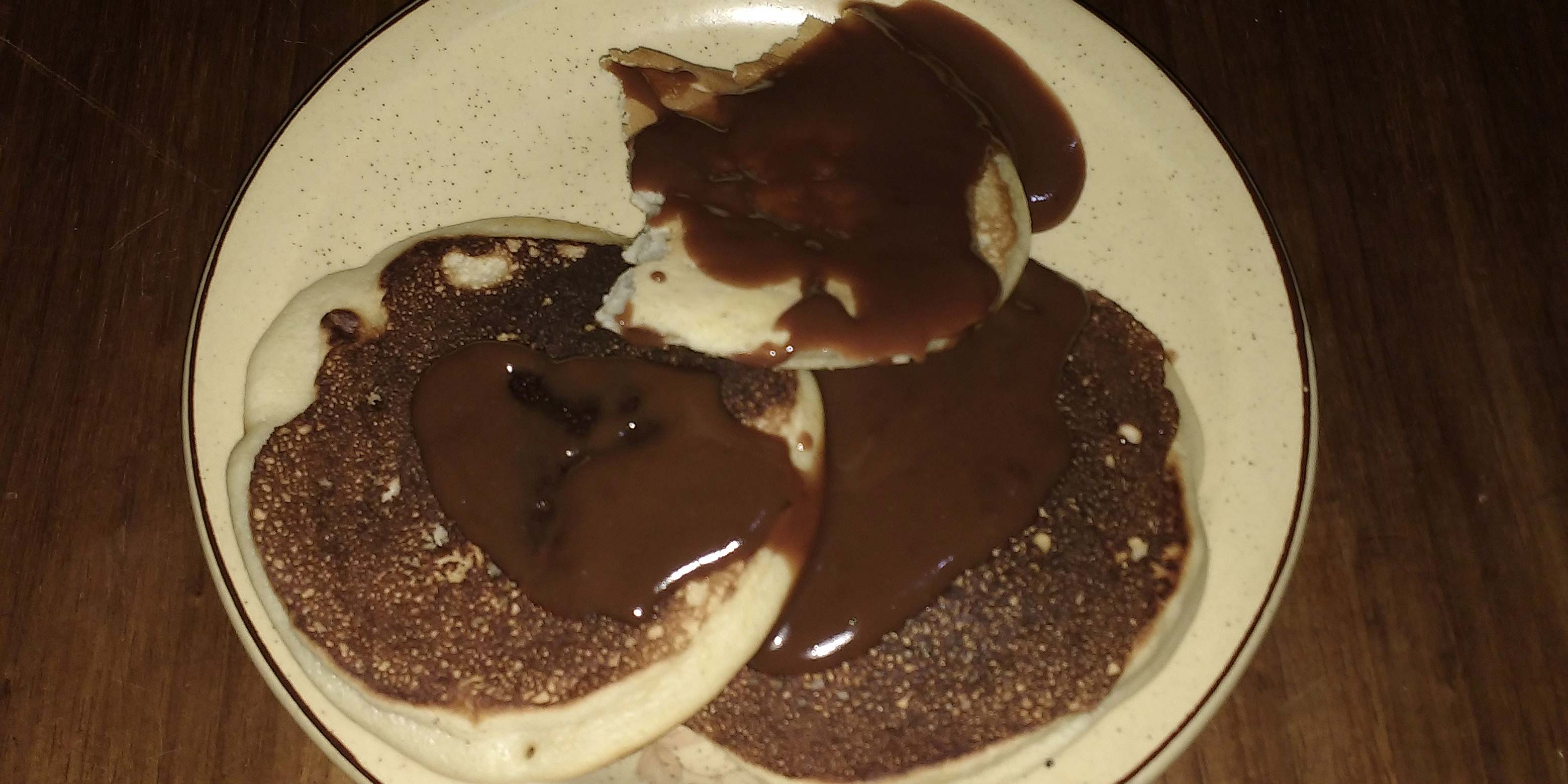 I was slightly surprised because whilst I was making pancakes, Miriam (the maid who lives with us) was preparing chickens; we keep live chickens to give to family friends. It was interesting to watch the whole process though, from boiling, plucking, cleaning, and then cleaning all of the innards too. I can now definitely appreciate the hard work it takes to prepare a chicken, ready to be eaten. 
Several chickens, and about two hours later, there was a massive pile of pancakes keeping warm in the oven, as well as a pan of Rhiannon's special recipe chocolate sauce. I know what you are thinking… Can I have the recipe? We will see. 
Everyone in the house demolished the pancakes, and my fellow UK volunteers Jack and Ahmad paid us a visit too. I can safely say I will definitely make more, especially to bring in for the people at work. It will be me to blame if the whole team has expanded waistlines when we come home. Never mind. 
Happy Lent everyone.
Written by ICS volunteer Rhiannon Carroll