I have always known this statement to be true but never with the magnitude that l have witnessed at Mushawevana Children's Home. It reminds me of the parable from the bible where the Lord asked "who is thy neighbour?." People are also right when they say that the size of the gift does not really matter but the heart that gives the gift. It's also the small things that matter the most in life - great things are built from small things....
The community close-by to the care institution plays an enormous role in the upkeep and running of the institution. There are so many groups and individuals who donate various items ranging from food, clothes, stationary to funds to cater for tuition for some children. These go a long way in the day to day lives of the children. A group of students from Marondera High School paid a visit to the children on Friday afternoon. They termed their visit "Community Service Day", where they assisted some of the children with their chores and indulged in games and play.
I also witnessed the official opening of an outdoor cooking area at the institution. The construction of the cooking area was financed by the Australian government's Department of Foreign Affairs and Trade. The event was graced by representatives from the Australian Embassy, Z.R.P Victim Friendly Unit, Department of Social Services, and Ministers from a couple of churches, among others.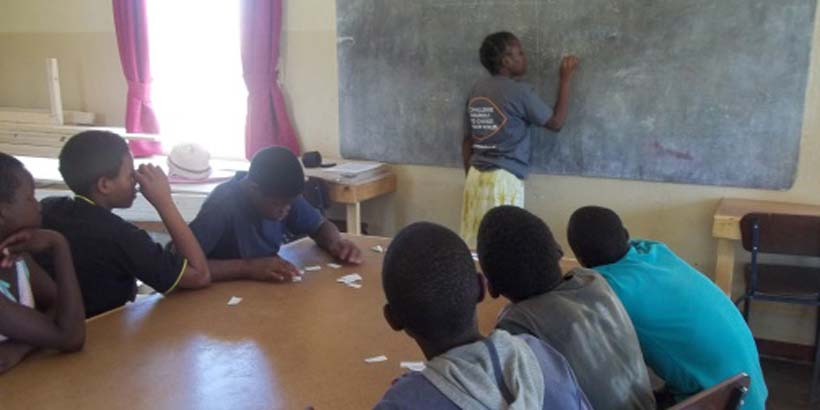 I commend the neighbourhood for the role it plays at Mushawevana Children's Home. The community is fully aware that the children at the institution are not sorely the responsibility of the care givers but their responsibility as well. Some of the children actually have the privilege of being hosted in some homes within the community over school holidays. Some of these children are fortunate enough to the extent of being adopted by the families with whom they would have spent the holidays. If there could be more and more of such cases, then there would be more orphans living in formal homes and less children in care institutions.
There is no end to the things that individuals, groups or the community can do to make a difference in the lives of the less privileged. As individuals we are all gifted with different talents. Imagine the change it can bring in a child's life if you could let them draw from that gift. Better still, if you were to pass down the talent onto the children. This world could cultivate great artists, soccer players, mathematicians, fashion designers, sculptors, interior designers and so on...
Written by ICS Alumni Sandeleh N. Pfukwa (national Team Leader, January - March 2015 cycle, Simukai Child Protection Program)