Despite all the planning, research and injections nothing will prepare you for the many firsts you will experience in Zimbabwe. While we have yet to find anything we haven't enjoyed, or at least been intrigued by, there have still be many times when we've given each other reassuring glances or have howled with laughter.
First up for us, it was Sadza! Don't be mistaken in thinking its lovely, fluffy mashed potato from home, but none the less it's surprisingly tasty if you're willing to try. For us we were glad not to write it off entirely until we reached our host home, as homemade is always best! On the subject of food, you will definitely not go hungry here and are always spoilt for choice!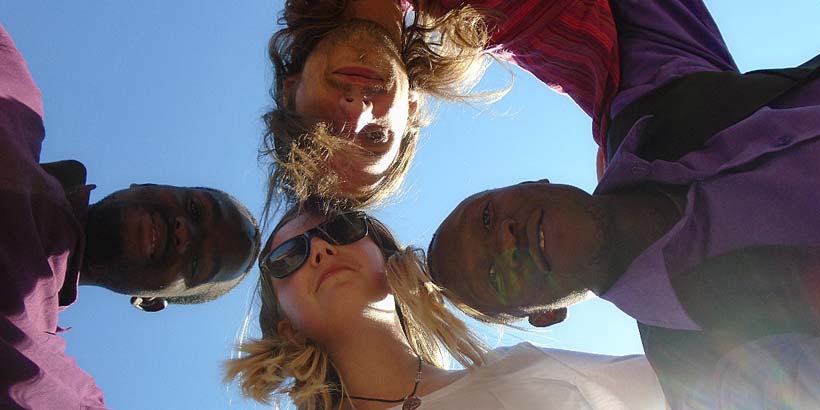 Your first kombi is an experience you will never forget! Think rollercoaster on wheels with music blaring so loud it drowns out any chance of a comforting word to your neighbour. Also bear in mind that the 15 seats are just a rough guideline to how many people can fit in there. More fun than they sound and safer than they look, kombis are always the best place for a laugh!
As a pair of self-confessed bookworms Laura and myself did not expect to watch much TV let alone get sucked in and enjoy an addiction to Zee World! Zimbabwe TV at its best. Bollywood soaps dubbed with South African accents and plotlines as good as they sound! Better than Eastenders and perfect for family bonding, you'll be obsessed before you know it! 
The best and our favourite quality of Zimbabwe would be the people. When told in training the people of Zimbabwe are warm and loving, it will be the biggest understatement of the trip. Host families welcome you with open arms and you are instantly at home and made to feel part of their lives and community. Friends, colleagues and church groups are so welcoming and love to help and teach you. And the most surprising part will be strangers in the street. Always there with a friendly smile and cheerful greeting you'll never feel lonely.
Written by ICS volunteer Amy O'Leary