Augustine Joseline and Joseph Delfo live in Lamine near Ouanaminthe, Haiti. They have six children aged 12 and under and, they say, "conditions are difficult".
"The main problem is the lack of resources to enable us to grow enough crops," says Joseph.
Farming is the main way people here can generate an income, but it's not easy. "The lack of a constant income has impacts on family life, regarding expenses for food, schooling and the health of the family," says Joseph.
"Up till now what we've been able to grow has been weak and not constant," he says.
See Joseph explain how Progressio's food security project is helping him and the other farmers of Lamine:
But thanks to the support of Progressio's Gabriel Petit-Homme and his colleague Michel Alcimé from our partner organisation Solidarite Fwontalye, Augustine and Joseph have had hands-on training in methods and techniques to improve production and increase productivity.
They've also received tools and seeds, as well as goats through a project scheme to provide communities with stronger and more resilient livestock.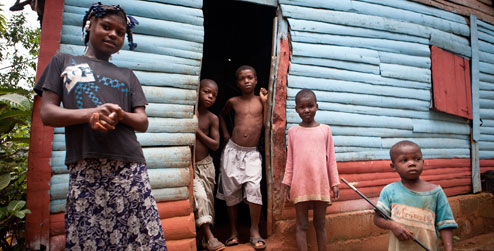 "Our family diet is much better now thanks to the diversification of crops, and to the milk and meat provided by the goats," they say.
"We've also been able to have some extra income through sales or trade of produce, such as peanuts."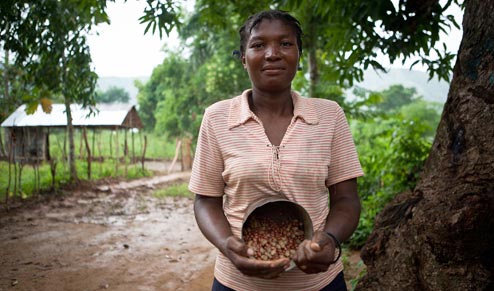 And thanks to the project, community life is stronger too. The local farmers association Kòdinasyon Peyizan Lamin has been strengthened and supported to carry out projects such as building a flood wall to better manage water resources and prevent soil erosion.
And the benefits of this community approach are felt by all: as Joseph says, "There is now a sense of more solidarity among farmers, mutual support and benefits for all."
---
Photos © Fran Afonso/Progressio

Read more stories from our food security project
Return to Food for a better future home page