"We live in an isolated area and rural communities like ours get very little help from the authorities in Haiti," says Luisanne Polimus, a farmer and mother of 10 children in Gens de Nantes (pictured above with Progressio's Gabriel Petit-Homme).
"That's why we really appreciate the support we've had from this project."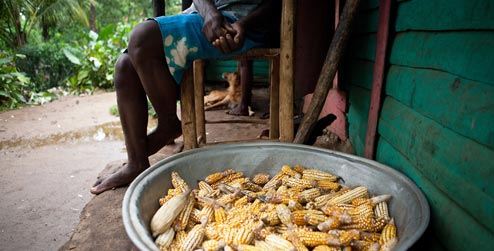 (Photo above: A villager in Gens de Nantes with a bowl of maize cobs)
Luisanne says, like many in her community, she faces multiple problems:
limited opportunities to earn an income;
food insecurity made worse by drought, "so that farming is not profitable";
a lack of money to ensure her children can go to school.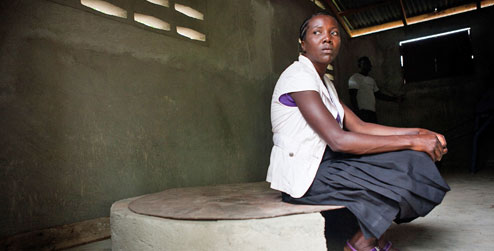 Luisanne (pictured above in the village's new cassava processing factory) says she herself has benefited from "technical training in best practices to work the land". She says production and variety has increased and that this has had a positive impact on family nutrition.
"Support with irrigation has been very important too," she adds. "My crops have improved, I have constant water on the plot and I can apply crop rotation."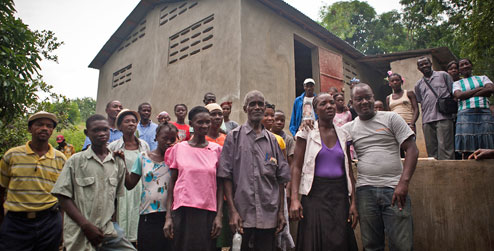 Luisanne is also on the management committee for the cassava processing factory (pictured above) – an initiative to enable villagers to profit from growing and processing this popular local crop and selling it in local markets. The workshop has been built and Gabriel is now helping the committee to begin using it to process cassava.
"We ask for your continued support so that we can make this a success for everyone" says Luisanne.
---
Photos © Fran Afonso/Progressio

Read more stories from our food security project
Return to Food for a better future home page