It takes a willing heart to serve. It takes a willing heart to stand up and work for the whole community. This is the story of young men in Chisitu, Mulanje. 
Chidziwitso Youth Organisation (CHIYO) consists of 16 active members, of which many are school-going students. These young men and women have spared their time to work for the benefit of the community, having a vision of developing their area. CHIYO is involved in HIV and AIDS awareness, women and children's rights, rural development, environment education and conservation, as well as back to school campaigns.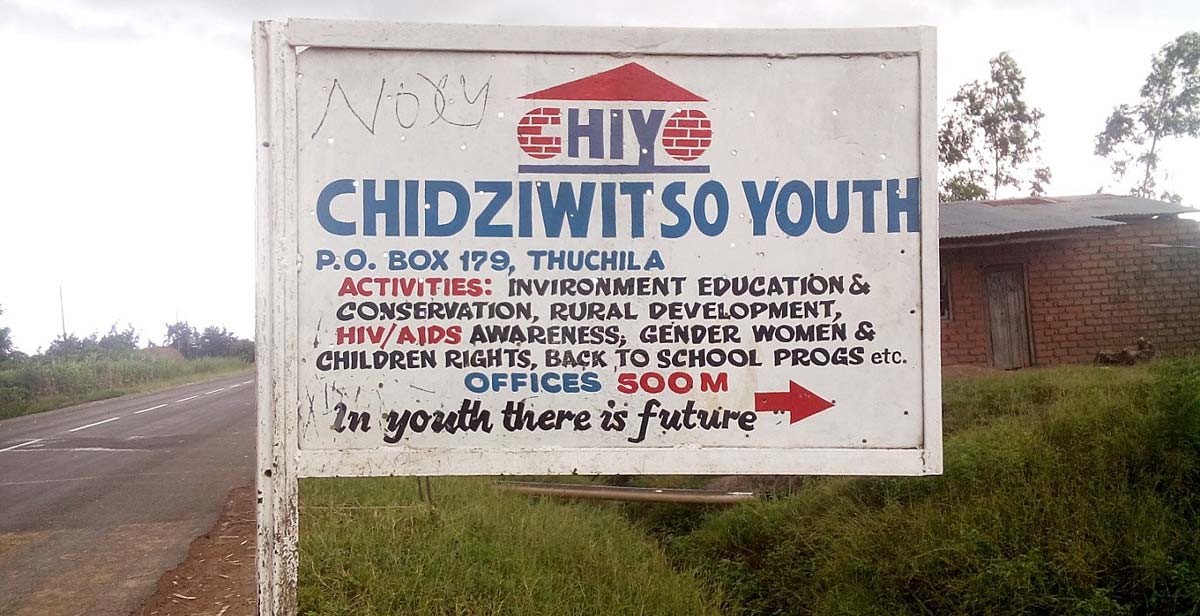 Their encounter with the Mulanje Cedars, Progressio ICS volunteers of the sixth placement in April 2015, didn't disappoint. After the group lost their tree nursery and gardening project because of floods that swept the entire garden away, they needed just a little push to get back on track. On learning this, the remaining members of Cedars (after placement), comprised of national ICS Alumni Luka Beston, Peter Lungile Chidothe and Lloyd Kayembe, decided to do their 'Action at home' with them. 
After securing a new piece of land in October 2015, the ICS Alumni provided them with other needed materials, which consisted of tree and vegetable seeds, polythene tubes, fertiliser and pesticides.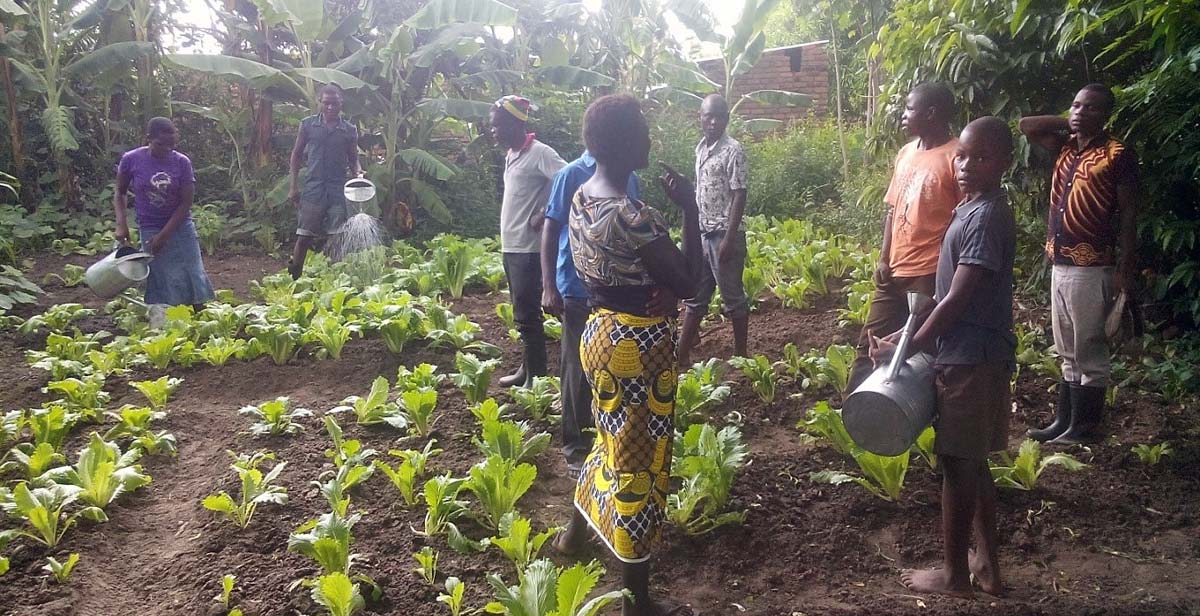 The two teams worked together hand-in-hand up to when they were faced with a challenge; drought. The rains stopped for a while during the rainy season. This disturbed the whole dream, but did not stop the vision of the project. The need was to move closer to a water source. 
Village Headwoman Mwenyekasi has seen the fruits of these projects before and did not hesitate to offer a new piece of land upland, which is sandwiched between a borehole and a tap, both a hundred metres away.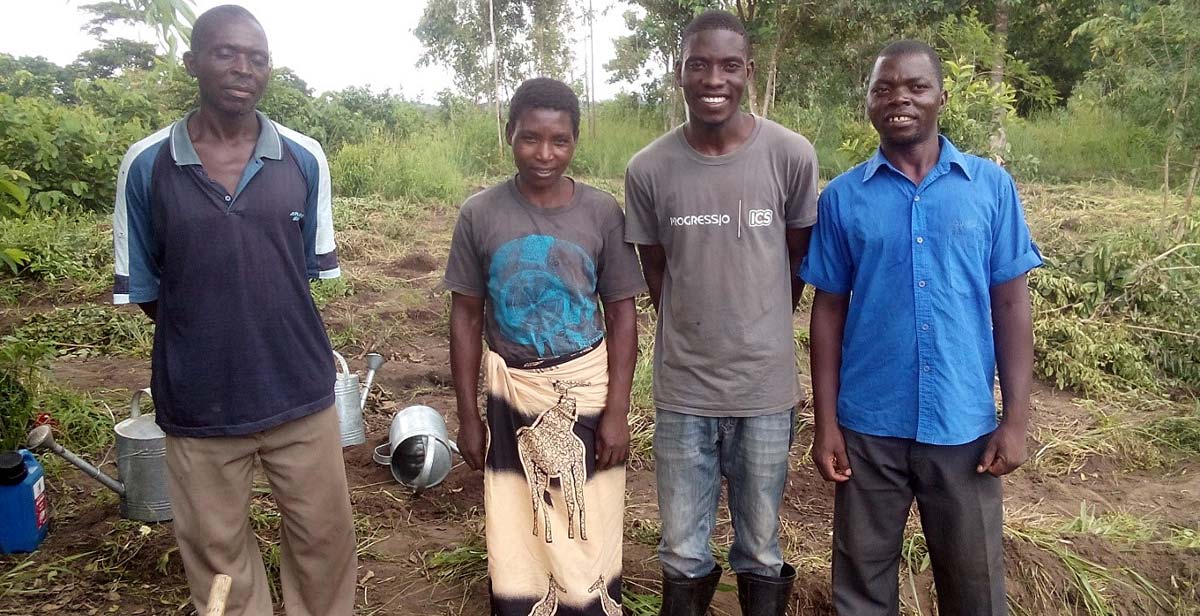 Mr Lombola (Village Development Committee Member), Village Headwoman Mwenyekasi, Peter Chidothe and Dan Lemani after planting trees at the village forest site
Again the youths worked tirelessly building a new tree nursery and a vegetable garden. The team split into two; while some were attending to the garden others attended to the tree nursery. 
Ten vegetable gardens were made and, since last October, they will re-plant after each harvest and the money made will be used in running the organisation. Out of the 150 tree seeds that were planted, 117 have survived.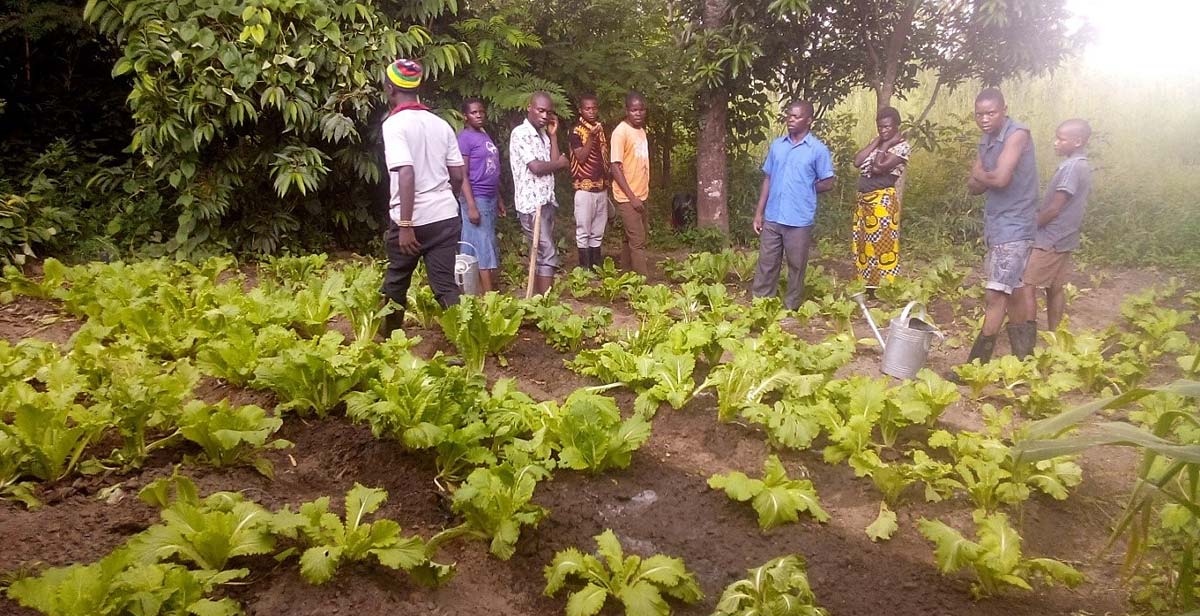 As of 20 March 2016, we have started with planting 80 seedlings at the site that the Chief has given the youths to start the village forest, of which the other 37 had been given to some members of CHIYO to plant at their homes.
"We will always support these kinds of developments. The work always will benefit the community, we are proud of our youths," said Village Headwoman Mwenyekasi.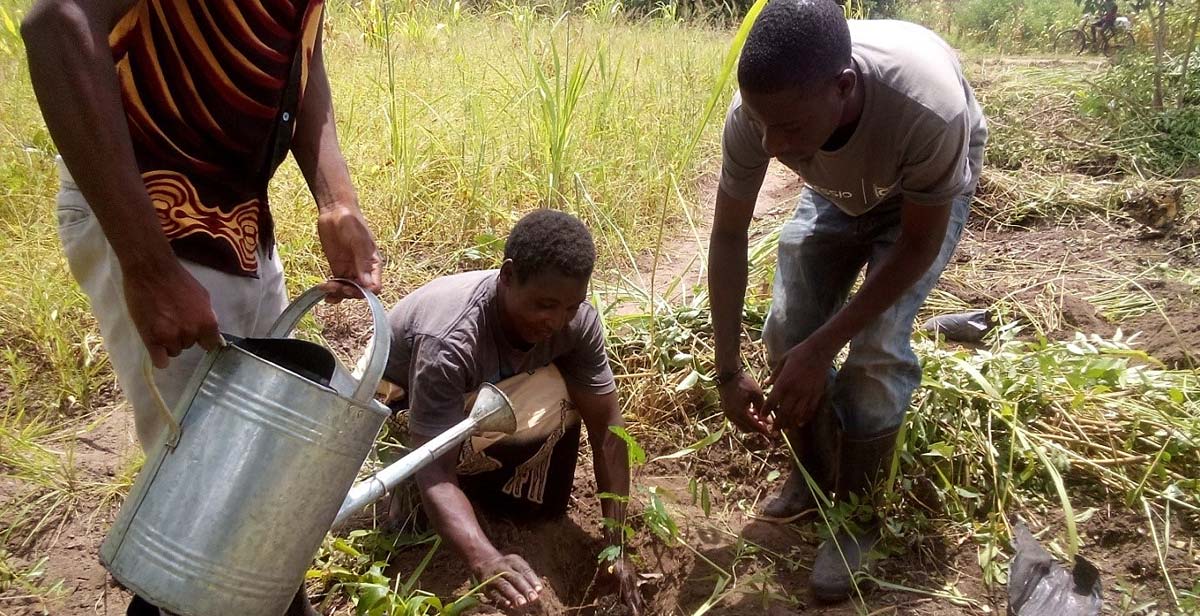 Village Headwoman Mwenyekasi planting a tree
The dream of CHIYO is to involve a lot of young people to do development work and they are progressing, winning a person at a time.  
Written by ICS Alumni Team Leader Peter Lungile Chidothe (April - June 2015, Mulanje, Malawi)