Hi, my name is Em and I'm here in Villa de San Antonio, Honduras. This week has been eventful and full of different achievements and successes. We have almost completed painting the school, we have had our first entrepreneurship group meeting, we have started organising our 'if we have time' projects and now completed our sixth cultural exchange. 
As we are nearing the end of our placement, it is clear to see the difference between the beginning of our placement and the end. There has been so much improvement in communication, friendships, infrastructure work and planning and delivering the afterschool clubs.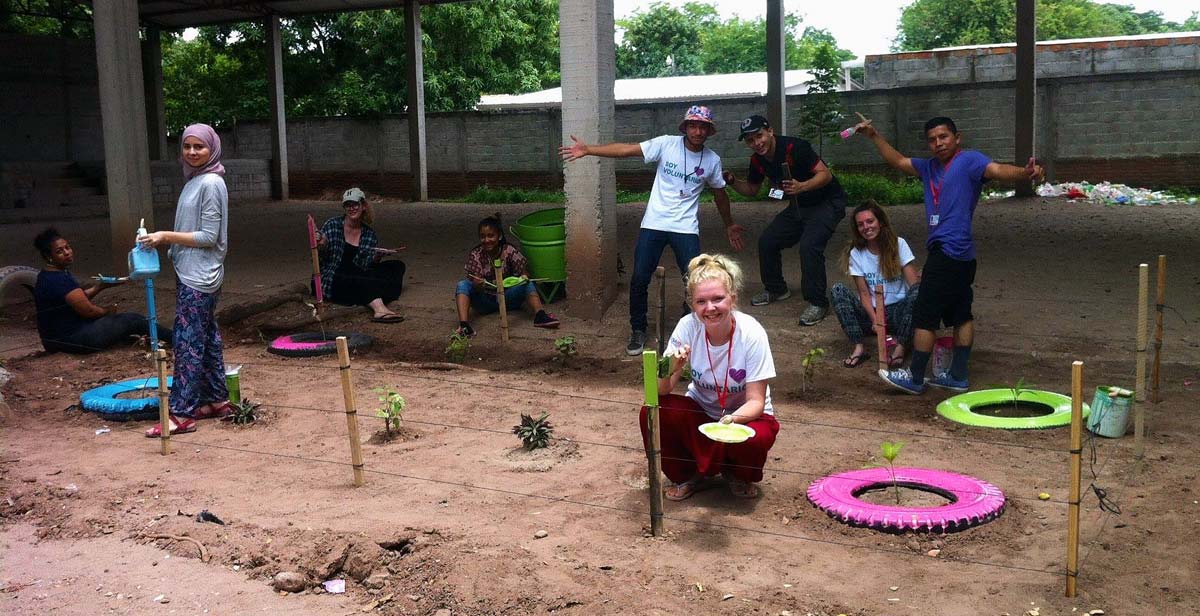 At the beginning of the week we carried on working on the murals and painting the first building of the school. Then we moved on to the storage room, toilets and big hall, painting them aqua blue and cream. By the end of the week the school, toilets and storage room were completed and all that is left is a small part of one of the murals (we ran out of paint) and a couple of walls on the big hall.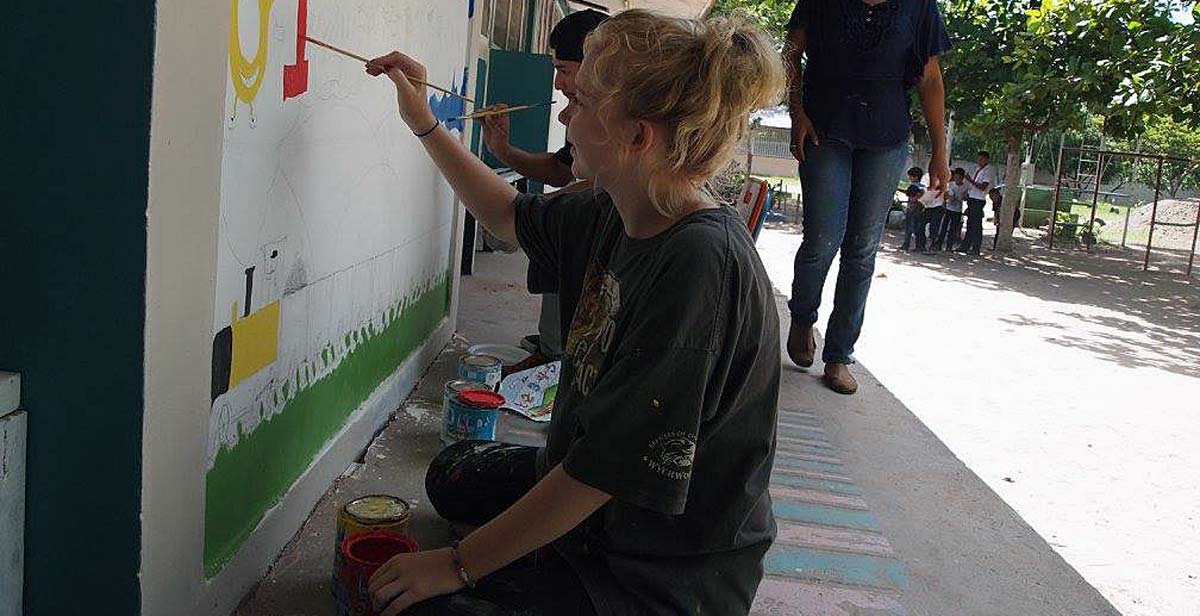 The afterschool clubs are beginning to prepare for the talent show coming up at the beginning of September, as well as the preparation for the end of term review. Our 'if we have time' projects consist of painting a huge mural on the new community stage in the school, finishing the 'bottle' ceiling in the entrance of the school and building a terrace where the children will be able to grow their own herbs.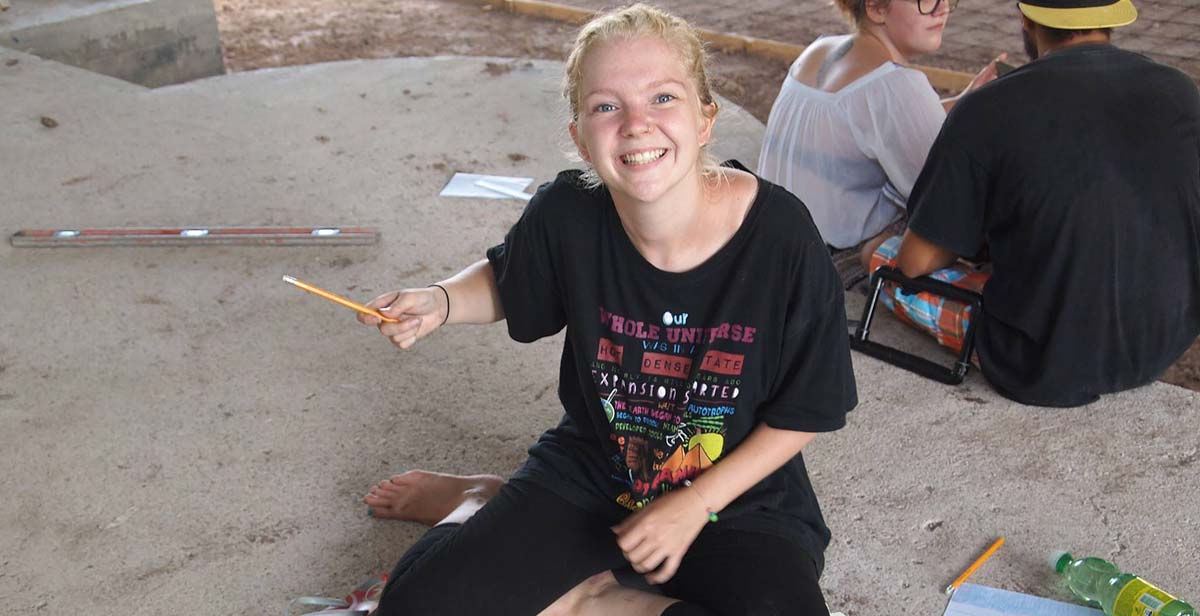 We have been alternating Team Leaders this week to give each volunteer a new experience and help them learn to take leadership. All volunteers did a great job and the team got lots of work done. 
Written by ICS volunteer Emily Stanyon