In San Antonio we were welcomed with a presentation, soon after we walked around to see what needed decoration. 
ICS is an experience that shall last forever, this week's task is to bring the community together. 
The day we start at school is fast approaching, can't wait to start glee and football coaching.
With all the volunteers getting along, the clubs start soon it won't be long. 
Everyone is excited about the clubs and classes, remember to bring your hat and sunglasses.
The heavy rain needs to vanish, every night I practice my Spanish. 
My time in Honduras has removed my fear, now it's time to put up posters in every pulperia.
Everyday everyone becomes closer, for each club we have all made a poster. 
The first week went so fast, let's hope the impact we make can last.
To have such an opportunity I'd never dream, now all of us have formed the ICS team. 
At the weekend we played some sport, everyone in the community came to support. 
We played volleyball with our host family, helping and impacting lives what an opportunity.
Already so many friendships have been made, I bet the last cycle wished they could have stayed. 
A weekend visit to see the others, now we have gained sisters and brothers. 
Settled in well to my host home, with support from the group no need to feel alone. 
Everyone in Honduras is so kind, this country is beyond good it blew my mind. 
A chilled evening with not much to do, apart from a game of cards or two. 
The build up to the event on Friday, everyone is full of ideas with lots to say. 
This week has been a success, going to the schools and all the rest. 
The hard work is soon to start, I love my ICS team with all my heart.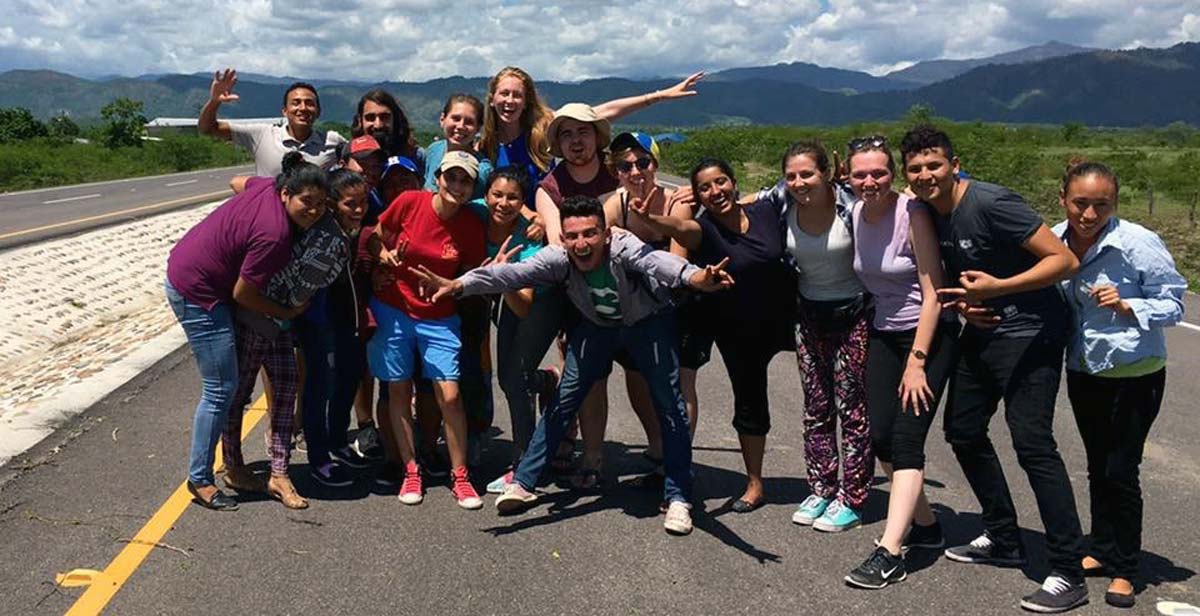 Written by ICS volunteer Chris Green