This week I spoke to a very interesting resident of El Carrizal, Julio. It was exciting news to us that we (InLe Cafe) were not the only new business in the village. His family are in the process of creating a nature-retreat, which hopes to conserve endangered species of Intibuca, while offering guests the chance to see the wonders this area has to offer. It was great to speak to him to discover more about the history and nature of El Carrizal.
Don Julio's business was inspired by the Lencan culture and the need to preserve it. The Lenca tribe is the biggest in Honduras, which occupies the south-west region, where El Carrizal is located. Many villagers are still Lencan by blood and therefore continue to uphold some of the traditions, including dress and customs. Julio told me that every year approximately 500 members of the remaining Lenca community from the surrounding towns meet in El Carrizal to celebrate their ancestors in true Honduran style, indulging in lots of food, dance and fireworks. Although cultural celebrations do still exist, the Lenca language is now extinct and there remains only 1,100 Lencan Hondurans out of the total population of eight million, raising concerns around the preservation of the culture. 
I was pleased to find out that this has been recognised by the United Nations Development Programme, who have created a cultural heritage project, in the form of a tourist trail through several Lenca communities. This new development will help promote Lencan culture to visitors, while also bringing tourist money to these rural communities. Towns on this Lenca trail offer traditional handcrafted pottery. Julio's business however plans to offer more nature-based attractions.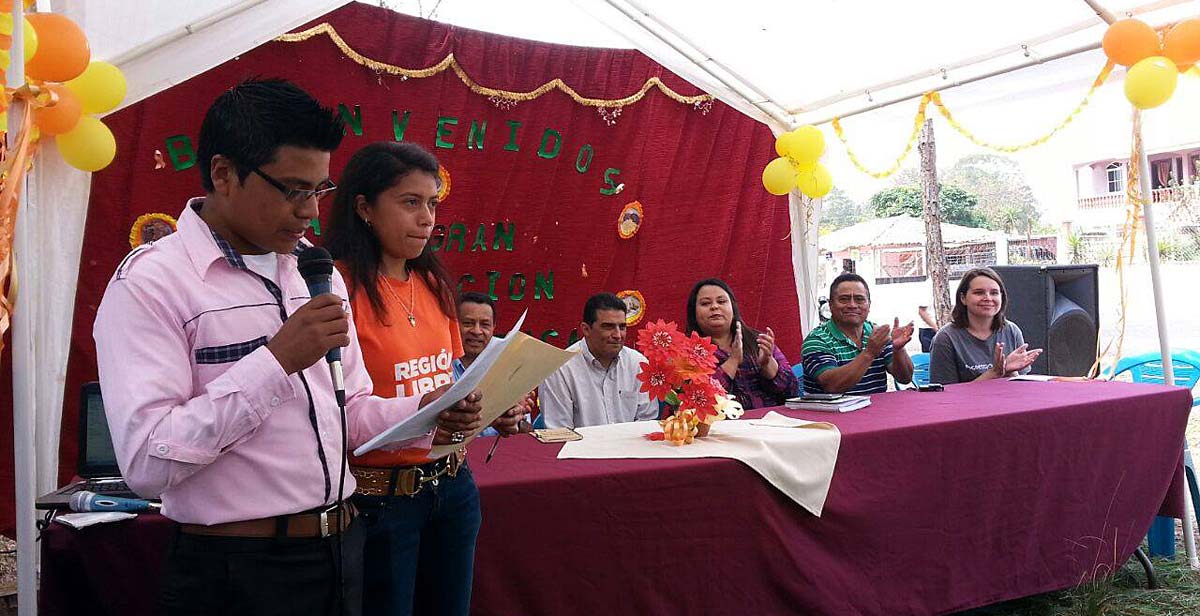 Now I knew that the national animal of Honduras is the scarlet macaw bird, however I had not realised how many species of bird were in such close quarters to where I have been living for the past two months. These tropical birds are much more impressive than the standard pigeon I'm used to back home. Several types of hummingbird; colibri cola rayad striped tailed hummingbird, female colibri magnifico and female alimate camplopterus, that migrate from Canada, can be found hovering about the trees of Julio's reserve, all patterned with impressive colour. As well as bird-watching, Julio hopes to offer tree-climbing and hiking trails for his guests. After hiking the valleys of Intibuca, I'm certain guests will need to indulge at the InLe Café for some authentic Lencan coffee, served with baleadas - a Honduran dish that has grown to be my personal favourite. 
Julio is passionate about giving visitors a taste of the unique mushrooms this area has to offer in a beverage he's hoping to patent. I was lucky enough to sample this one-of-a-kind drink, which was definitely different to anything I've ever tasted before. The closest description I can think of is a mushroom-flavoured malt beer that has fermented with bits of mushroom. He is also hoping to educate local people on producing this type of mushroom, as there are many different grains in the area and some are poisonous. 
Living in El Carrizal we've certainly learned how Hondurans have a talent for making a diverse array of dishes using the same ingredients. Corn flour is used to make tortillas, pupusas, catrachas, tamales, enchiladas and tacos. Julio is hoping to have a restaurant on his site, which will go by the name of Elote meaning baby corn, which will serve all baby corn-based dishes, using of course, only locally produced baby corn. 
To accommodate visitors, Julio hopes to build several cabins on his land ranging from your classic cabin to hobbit holes, with barbecue areas, tree houses and bonfire facilities. The team were very disappointed that we won't be here for the completion in 2018. However, we were pleased to hear of such an exciting project developing in El Carrizal, alongside InLe. 
With few employment opportunities in rural parts of Honduras, many families, like Julio's, run their own independent businesses. We have five pulperias in the village, which all operate from the front room of a house, selling all the candies a volunteer could want! They also sell a selection of toiletries and stationary, almost operating as the village Tesco Express. 
The emphasis the Hispanic culture puts on family is something that has made this placement so enjoyable for me. It's become normality during dinner for a familiar face to appear in the doorway with "buenos tardes", and for I to return the greeting, without knowing which side of the family this person belongs to and quite what their name is. At a family birthday party I went to, to hear "ya queremos pastel" sung to the Happy Birthday tune, meaning "we want cake now", was highly comical, honest, and true.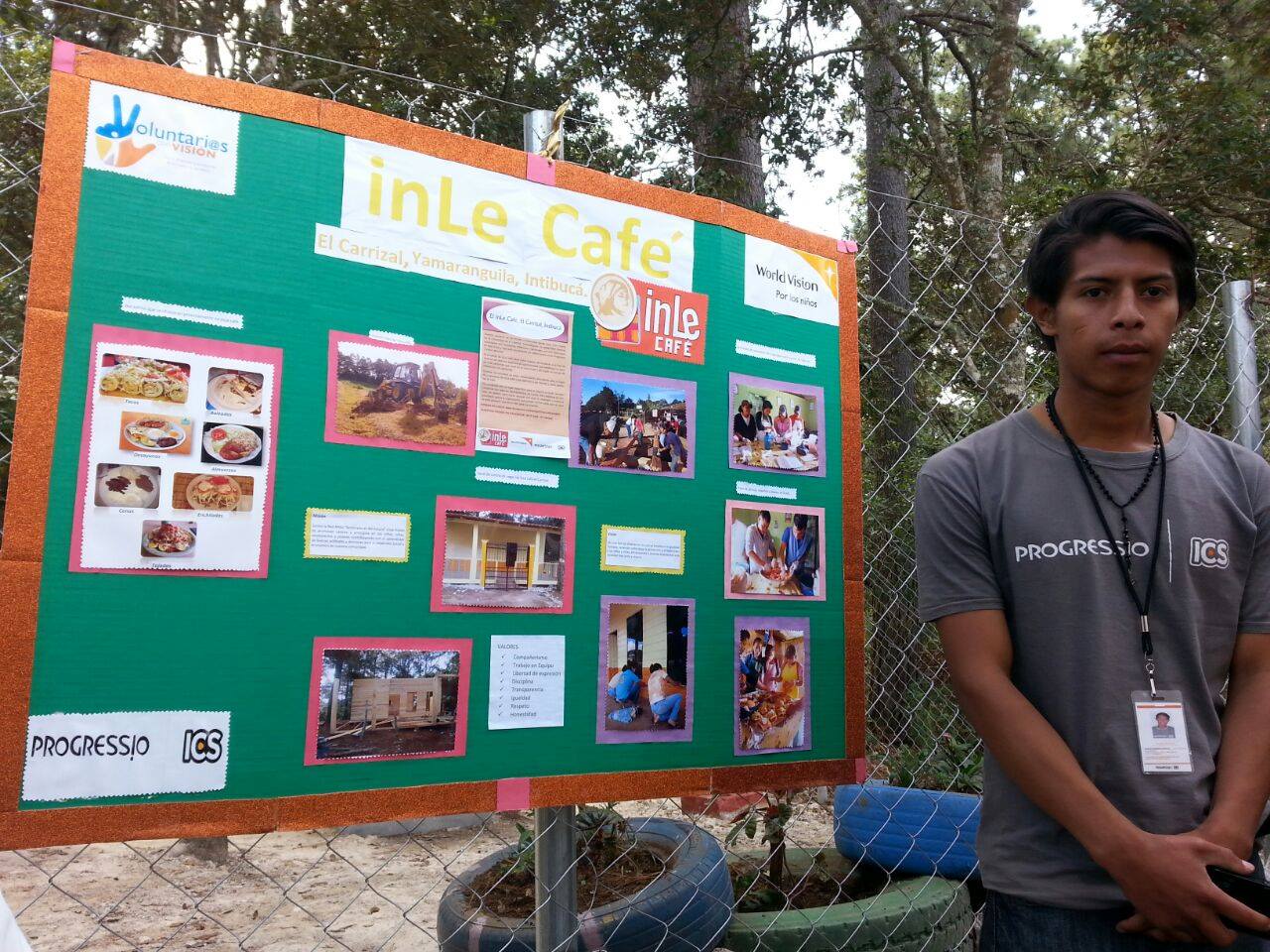 I think the most valuable part about this ICS placement for me, other than working on a worthwhile project in a deserving community, has been learning about this culture. I knew before arriving that I wanted to learn Spanish, but I didn't realise how many things I would be doing that I can tick off my bucket list; the ability to use a machete, mastering the art of making tortillas and indulging in a one-of-a-kind mushroom drink that cannot be found anywhere else. 
After living with my host family in a close-knit community, where everyone you pass on the street gives you a friendly "Hola", I will go home pleased to have met such kind, generous people and admirably remember all the interesting things I've learned about their culture.
Written by ICS volunteer Nikki Corney