While I'm sure you've kept up to date with every blog, Tweet and Facebook update, by now you might be wondering what exactly we do at school every day. Working a 42-hour week, you could probably argue that our plates are pretty full. The majority of us are in bed by nine o'clock and I think that level of fatigue speaks for itself. You've read about our adjustment to Honduran life with our new families, our involvement in school events and the lessons we are learning relentlessly. Now for the important bit: how are we making our time here count? The typical weekday can be dissected into two main parts: infrastructure and club time. Here's what we've been up to so far.
Infrastructure 
Improving the physical school environment for the children of La Villa takes up a sizable proportion of our work here at Amilcar Rivera Calderon school. The sub project to which we've devoted most of our time thus far is the overhaul and funkyfication of our aula club. This is the previously neglected classroom where our buzzing extra-curricular activities will take place when completed and will be left with our unique stamp as indelible proof of our sweat and tears. From use on tables and chairs to walls and windows, we've used an entire beach worth of sandpaper and subsequently painted, re-painted and painted again, we've de-tiled and de-cemented the floor using hands and hammers, but our proudest and most prized work-in-progress is undoubtedly our beautiful jungle themed mural. In addition to the aula club, we're also giving the playground a lick of colour and planting some low maintenance plants in our own mini garden in order to brighten up the outside. Courtesy of our recycling drive, we have two new state of the art materials to work with: old plastic bottles and tyres. With a small amount of diluted paint inside over two hundred plastic bottles we're creating an overhanging canopy which will splay coloured light on the ground at the entrance, and with the used tyres we plan to mark out a football pitch in the grounds. As you can tell we have plenty to be getting on with, but with learning sessions, language classes and clubs, that's just the half of it.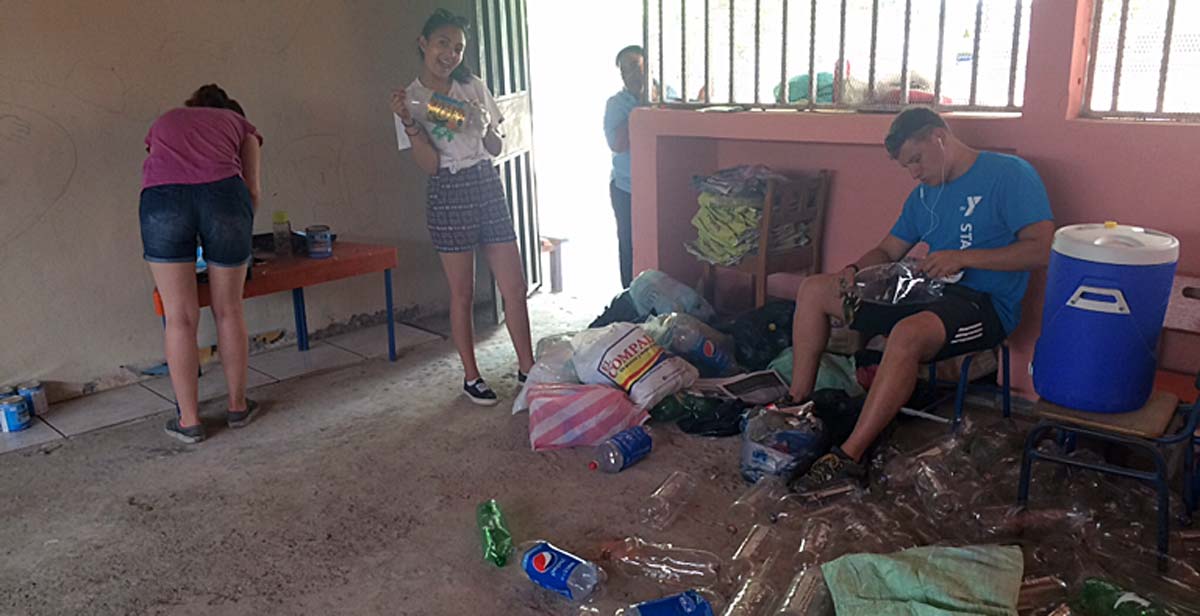 Clubs
In two sessions of an hour and a half per week, we run our extra-curricular activities for the children at the school, with each of the six clubs having at least two volunteers (UK, national or a mix) in charge. We've all been amazed at the enthusiasm of the children, particularly for the less practical clubs such as Storytelling and English, and can't wait to see how far they progress. I've asked one volunteer from each club to tell you their opinions on the activities.
Frankie - Club: Art
Your club in 3 words: refreshing, impressive, engaging
What you love about the club: The kids are really interested and keen to learn about new techniques and artists, and they are growing in confidence.
Salima - Club: Discovery
Your club in 3 words: exciting, interactive, thought provoking
What you love about the club: I really enjoy how enthusiastic the students are during the class - introducing fun and interesting science experiments makes them very engaged and keen to learn more.
Gemma - Club: Storytelling
Your club in 3 words: Imaginative, inspiring, creative
What you love about the club: I like that my children are all very enthusiastic and attentive even though they are some of the youngest in the school. They are very eager to learn and love playing games.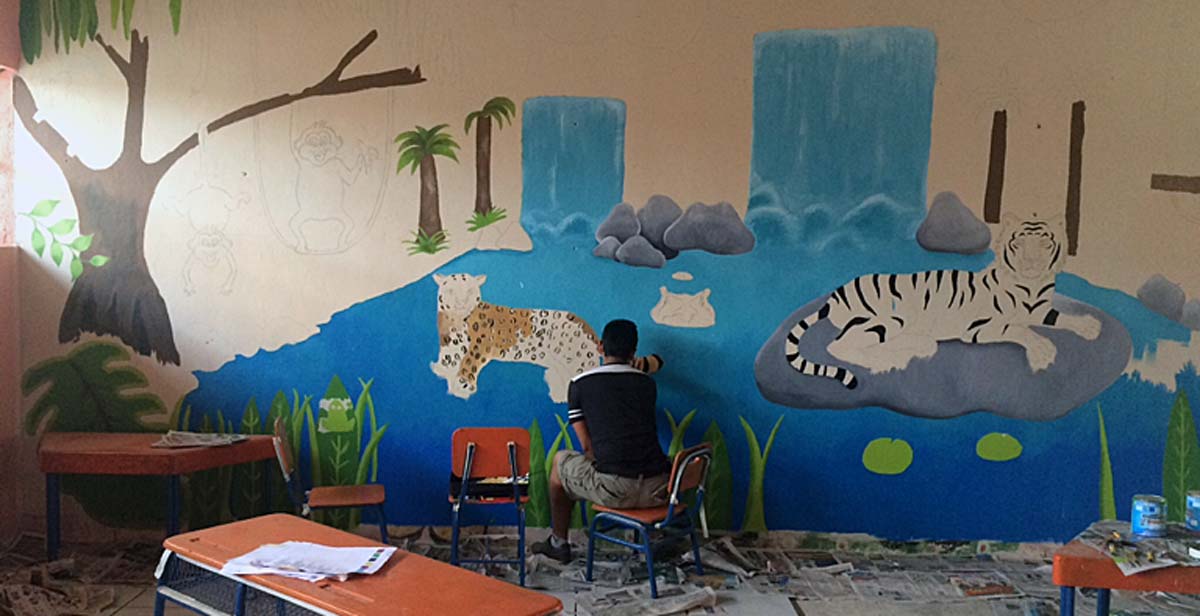 Abigail - Club: English
Your club in 3 words: Encouraging, stimulating, heart-warming
What you love about the club: I find it amazing and happily surprising how all the children are so enthusiastic about English and are so willing and committed to learning new things. They're all so smiley and excitable!
Jake - Club: Football
Your club in 3 words: Fun, active, hot
What you love about the club: All the kids are really engaged and I feel like there's definite progress being made in the skills we are trying to develop.
Karina - Club: Glee (singing and dancing)
Your club in 3 words: Energetico (energetic), asombroso (amazing), divertido (fun)
What you love about the club: I love dancing with all of my kids and the energy and the enthusiasm of everyone in my class.
Written by ICS volunteer Abigail McGowan