We are Alice, Amanda and Aimee (the A Team). Roommates in la casa de Doña Lola in El Bramadero. Our room (partitioned by a tall wall) is where the magic happens. One and a half of us speak Spanish, which comes in handy when we're communicating with the family.
Amanda is our leader who after seven months here has gone full Nica - and thinks she doesn't need sun-cream, even though she's ginger. I also forgot to mention our honorary roommate Sergio, who we have come to think of as the d'Artagnan to our three musketeers - he understands a lot more English than he speaks so I think he enjoys our company… even if he doesn't, he still spends all his time here anyway. He helps all of us with many practical issues, such as fixing the roof, sewing rucksacks and washing towels - there's not much the four of us together cannot do. Since Amanda's room has more… room, it always looks quite nice and is well maintained as a working space for our leaders - however our side of the wall (the fun side) looks more like this…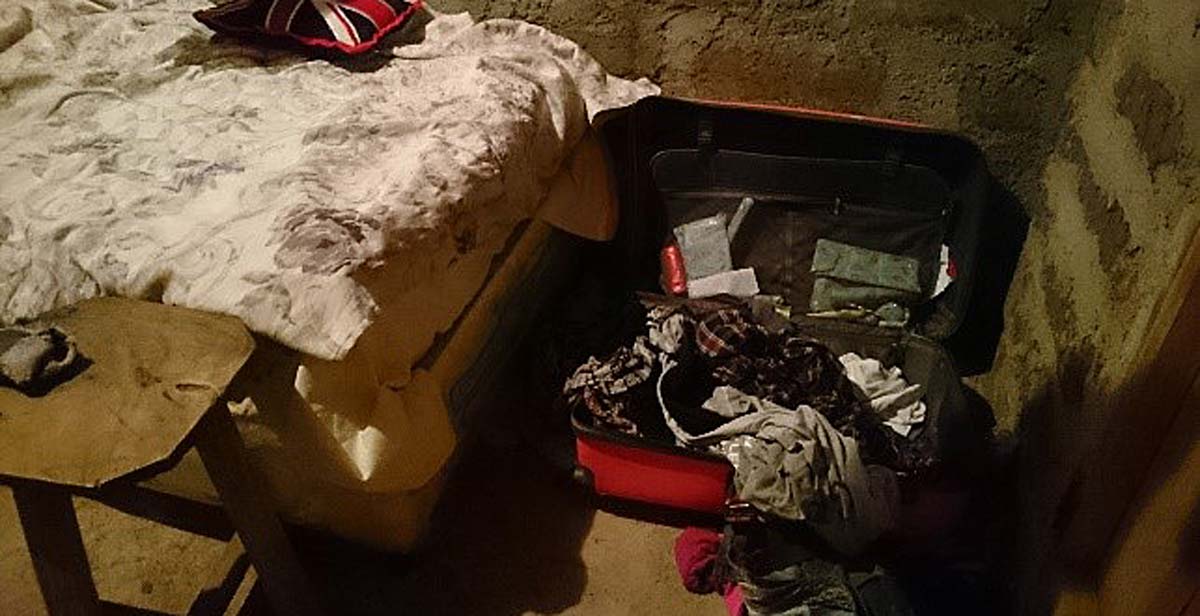 I (Aimee) decided to go on ICS for multiple reasons, one being an interest in international development, another being wanting to learn Spanish and also with the hope of meeting some like-minded adventurers. It's safe to say with these two I have not been disappointed. So, if you want to go on ICS but were worried about being paired with the world's worst room-mates, don't. 
Some things you can expect when you're three girls living together; constantly having to turn around while one of you gets dressed and nights dedicated totally to dying your eyebrows (DO NOT SAY THEY DON'T LOOK ANY DIFFERENT). I'm sure you could expect these kinds of things in England too but some other more exotic incidents include when your pig gets its head stuck in a bucket and then runs backwards around the yard screaming; or asking Sergio who has more feminine skills than the three of us combined to plait a braid into your hair…
On 26 September, I (Alice) arrived at Heathrow airport with a bag weighing almost as much as me and a bunch of people I had met only once before, with no idea what to expect. I arrived in Managua after 22 hours travel and the friends I had made on the flights, and after only a week together we had all decided it was going to be an act of cruelty to part us from the Parcila team. I share Doña Lola's house with Amanda and Aimee, as well as Sergio who basically lives here, and Rob, who jokes about moving in and leaves his stuff here so often he pretty much has. I've never bonded so much with people so quickly. We've already decided to set up a hippie commune and live together forever!
At 18, I have never lived away from home until now and the prospect was a bit scary - but my roommates have been the best people I could have wished for. So far, Aimee's duties have included brushing my hair for me when I really didn't want to, and washing away my vomit from the patio (thanks Aimee), and Amanda has been known to put bite cream on for me when the itching gets too much. Another great thing about our house is that none of us snore! 
Everyone loves to party in our room, including the dogs, chickens and occasionally our little pig. They are all welcome of course, but sometimes it's nice just to be with my other two As (my favourite team members, don't tell the others).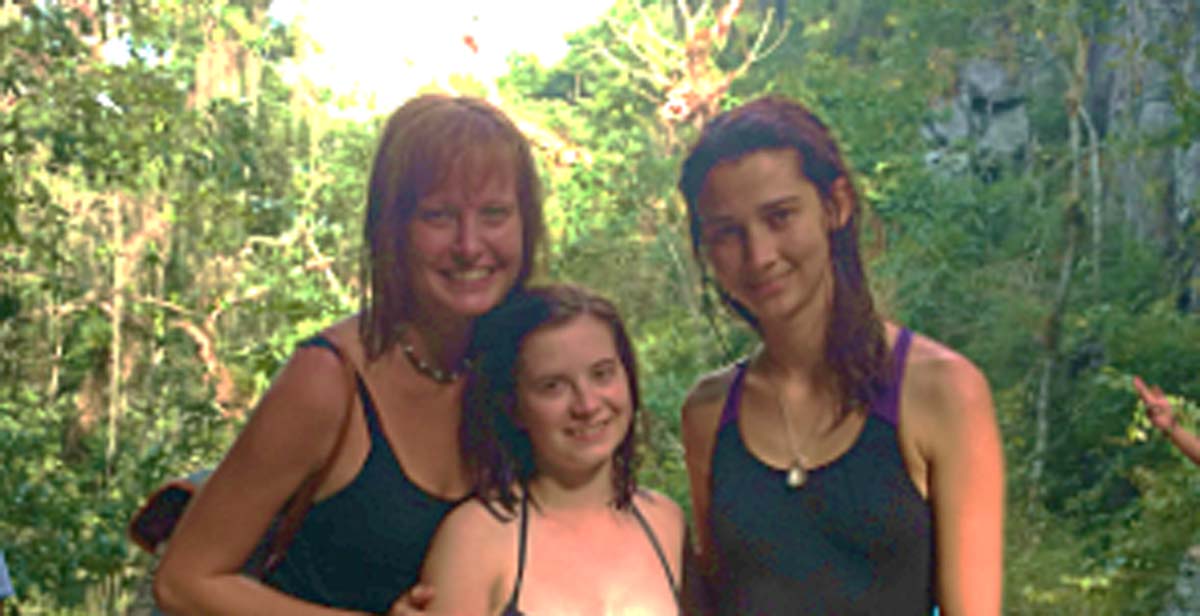 When I (Amanda) was asked to stay on a third cycle out here in Nicaragua, and that a fresh bunch of British puppies would get sent to El Bramadero - I had no idea what was coming for me at Casa Lola! This house, with its very limited private spaces, has never seen female-only roomies yet - so I was preparing for the bickering and cat-claw moments, but I was so wrong. This cycle they've put a Northerner with an adorable, non-ending sarcasm, a woman of many hidden talents and attractor of every mosquito (and man!) in the village, and a German/Nica - ginger/blonde - blue/green-eyed, half hippie in to one space together for three months, and we'll just see what comes out the other end!
As much as I love them already, I'm happy about our two meters' partition (you saw the lack of German tidiness for yourselves), and this has also lead to fantastically funny moments, in which I can lay back in my bed enjoying the audio without the visual. For example, when Aimee and Alice play on their tiny Ukulele "Riptide" ("The one song we actually know" - quote Alice), and I hum alongside them until I fall asleep. Also, the nights when I wake up at crazy o'clock and bursting for a wee and know that Alice will get up and walk to the latrine with me - if I only ask nicely over the wall. Or when there was "A MASSIVE SPIDER" (we've seen bigger), in the corner of their room, with a weird bumpy bum – and when they go to kill it a thousand baby spiders crawl out - That's exactly when only audio becomes extremely handy and adds to entertainment.
There hasn't been a day or night yet which hasn't been filled with laughter and love. These are exactly the people our Nicaraguan hippie commune needs and I couldn't have wished for a better pair of nutcases in my life.
To many more moments like these, A-Team!
Written by ICS volunteers Alice and Aimee and Team Leader Amanda