We're now in our last week in El Bramadero, the end of the project is approaching and it's beginning to sink in that soon we're going to be leaving this beautiful place. We're preparing ourselves to say tearful goodbyes to the national volunteers and host families who have taken us in and made us truly welcome in their community (cue the water-works). We've started to reflect on everything we've learnt and experienced in Nicaragua and begun to think of what the dreaded reality of life post-ICS (commonly known as 'real life') may hold for us…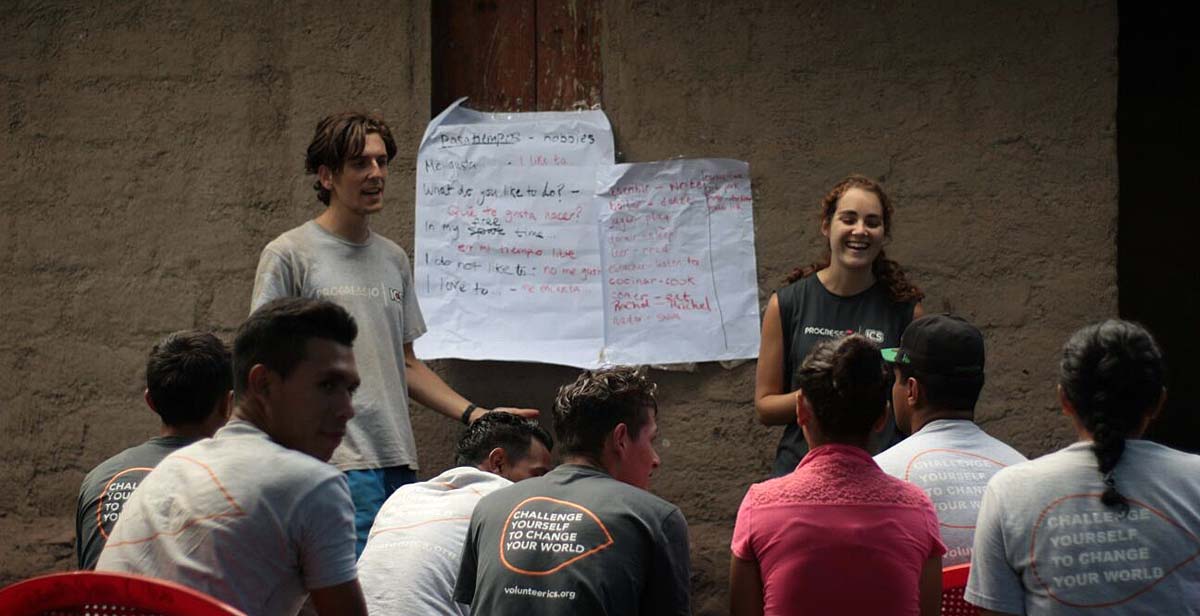 Stepping off the plane in Managua 11 weeks ago, we were eight complete strangers, seven UK volunteers and a Bulgarian, who had no idea what to expect from the next three months and about to be thrown into rural Nicaragua. Along the way, we've learnt a load of new things I never thought we would, including the art of construction, which involved sticking our hands in cow dung! I've become part of my host family and I'll be even sadder to leave now that my host mum has just given birth to a lovely baby girl, but I know I'll have a second extended family in Nicaragua. I'll definitely be taking many things back to my life at home, including how to cook rice and 'gallo pinto' Nica-style, a new appreciation for yoga and the need to spread awareness of climate change. Coming from a big city in England, I will also miss the beauty and remoteness of El Bramadero, which is surrounded by mountains, and the small community means that everyone looks out for each other compared to the busy metropolises of the UK. I'll be leaving with a lot of crazy stories, in-jokes and a whole group of new friends. Most importantly though, I feel like we've made a real and lasting difference to the communities of El Bramadero and Daralyí – from constructing eco-stoves and planting fruit trees to teaching English to the Nica volunteers, putting on events for the community and providing workshops on climate change and gender equality.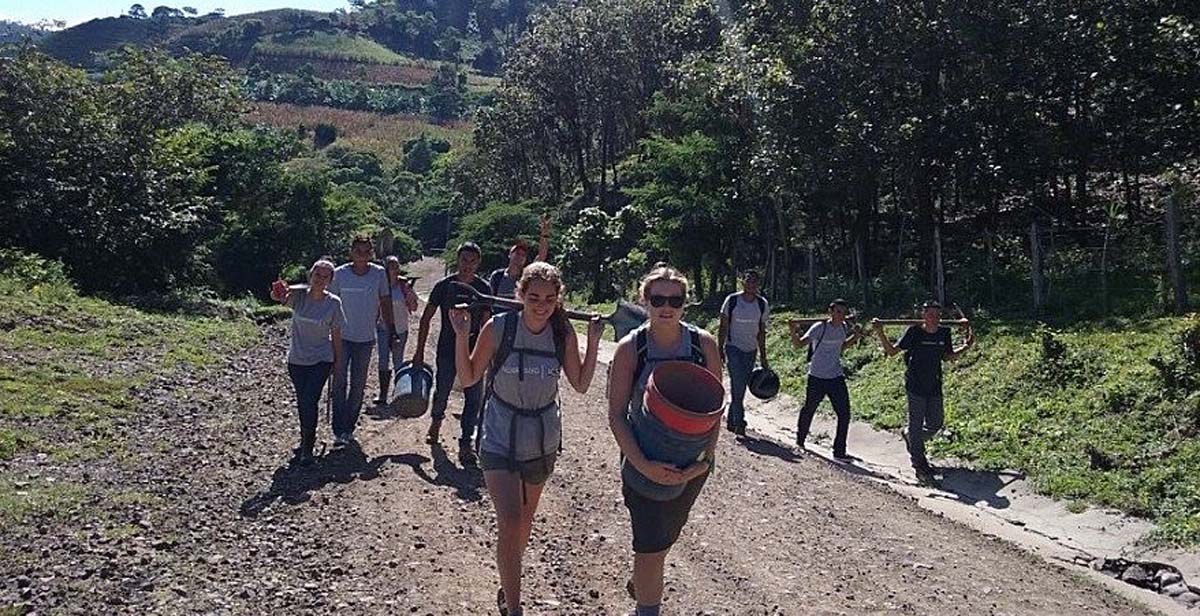 Here's a final chance for the UK volunteers to share what they have learned and will take away from this experience and their best, funniest and surrealist moments from the trip to give a small insight into what our crazy, wonderful placement has been like. 
Rob - Surrealist moment: Being woken up at 5.30am by a pig squealing outside and opening the door to see the pig being castrated with a blunt blade.
Pluggy - Best moment: When a lady who went to the climate change event said it was well organised and she had learned a lot.
Aimee - Funniest moment: When our pig got his head stuck in a bucket, ran around backwards squealing and causing havoc and Rob chased it trying to help it escape.
What I have learned: My Spanish has improved and I feel more confident with it, so I hope I don't forget any!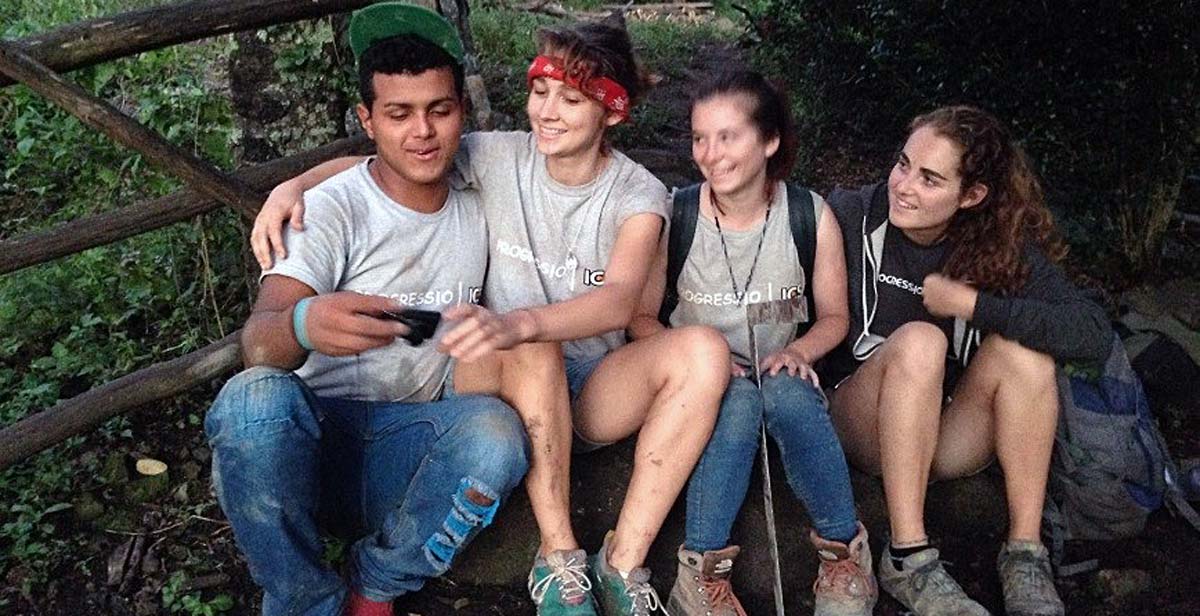 Alice - Funniest moment: When Elida in my host family put her two-year old son's hat on my head and she came out with a bucket on her head to take a photo.
Sameera - Funniest moment: When volunteers Theo and Petar woke up at 2am thinking it was 5am (due to their faulty alarm clock) for our mid-term trip to Estelí. It was only after Petar had washed in the river, Theo had shaved and their bags were packed did they find out the actual time from their housemate Birmania's sleepy words, "Guys… you do know it's 2am right?"
What I have learned: That everyone in the community should have an eco-stove because the smoke from the normal stoves is so bad to cook in.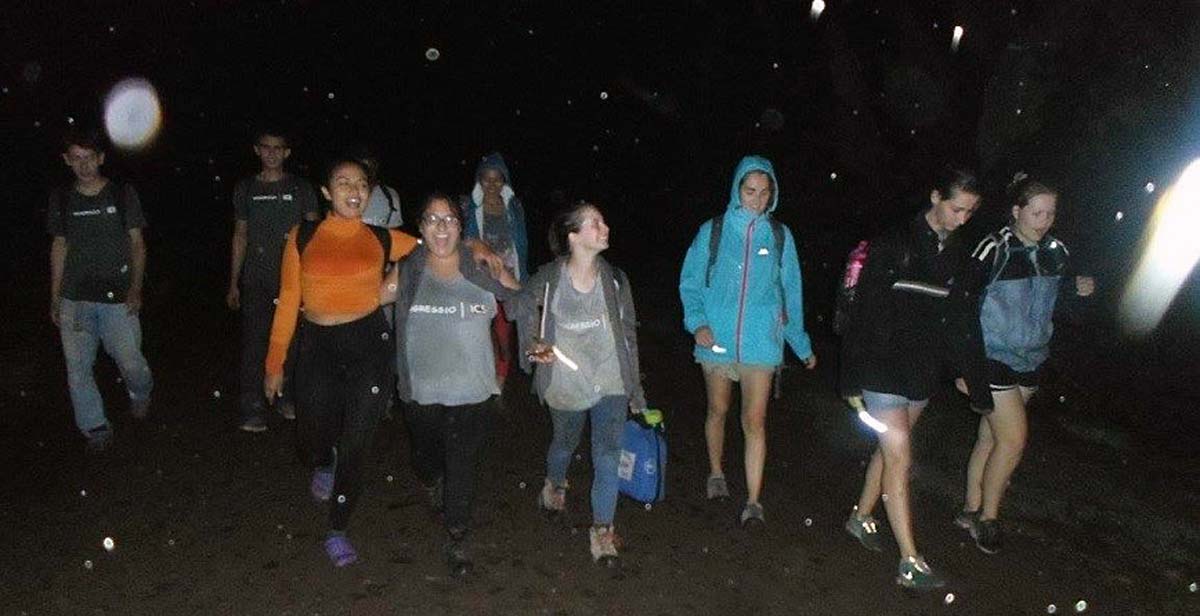 Theo - Funniest moment: When host father Don Sixto, after having a nap in his chair whilst watching the baseball, stood up half asleep and his shorts fell down. Upon realising this a few seconds later, he pulled them up with a cheeky, loveable smile on his face.
What I have learned: Through living in a tropical climate and speaking with people in the community, I have realised the effects of climate change (particularly less and more unreliable rains) more than I could living in the UK and the importance of continuing to raise awareness and take action about it.
Amanda - Funniest moment: When my housemates Aimee and Alice killed a massive spider in their room and a thousand tiny spiders came out and I was on the other side of the wall… laughing.
Petar - Funniest moment: I was with my housemate Theo, host mum Janeth and her two kids Aslin and Klevin and we were in the kitchen waiting for the coffee to be ready. The moment that Theo tried to pull up the pan with hot water it spilled into the fire and Theo's face became black with ash and the kids started laughing at him and we took some selfies. Once the coffee was ready, Janeth gave Klevin ketchup on a plastic plate because he is too small to drink coffee and we took more selfies.
Rachel - Surrealist moment: On our way back from Condega to El Bramadero, we missed the bus and had to wait for the last bus, which was completely full. People were hanging off the roof and sides of the bus and we had to squeeze ourselves on. I'd never been on a bus so crammed with people and been so squashed next to complete strangers. We were all pretty hysterical and to top it off The Bee Gees' 'Tragedy' started blasting out of the bus TV.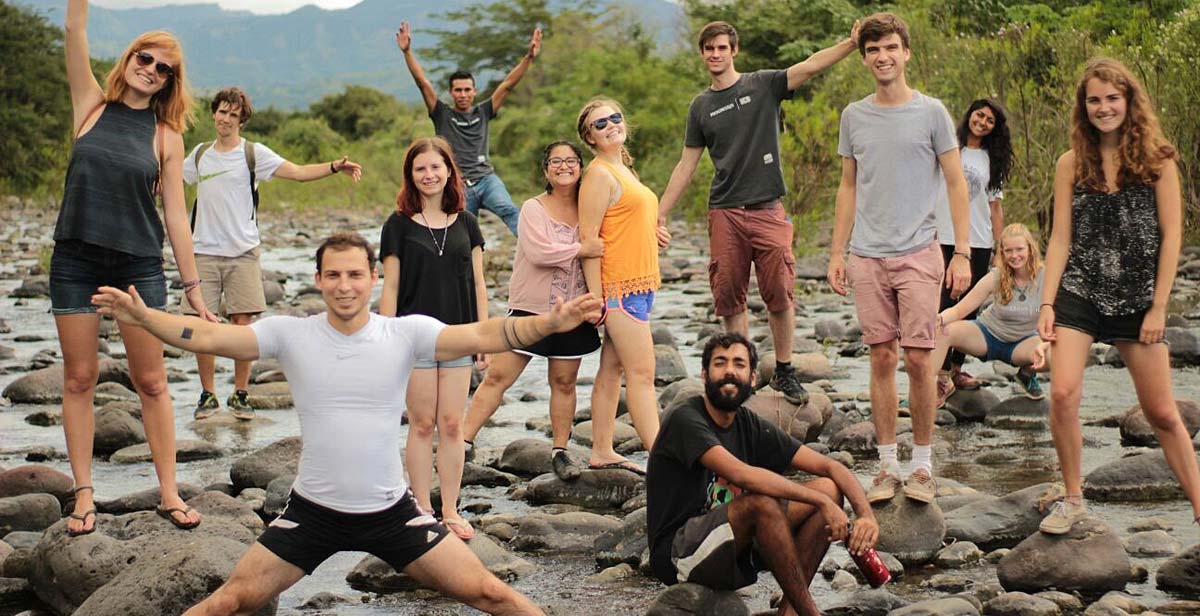 Written by ICS volunteer Rachel Cole