16 October is World Food Day and this year's theme is extremely relevant to Malawi - 'Climate is changing. Food and agriculture must too.' The population of Malawi is growing rapidly and with that there is growing rates of food consumption. On my placement (July to September 2016) we had a climate change training that taught us that Malawi, which has a population of almost 18 million as of 2016, is expected to have a population of 40 million by 2050. And also, within the next 50 years Malawi will consume the same amount of food as they have in the past 500 years - staggering predictions for such a relatively small country. Further still, it is a country that is deeply affected by climate change as it relies heavily on seasons and its own crops to sustain itself. 
If the rains don't come in time, or at all, Malawians starve. This is what happened last harvesting season, which saw the worst food shortages Malawi had seen for years. Hunger is a constant, daily struggle in Malawi. This is a fact we take entirely for granted in the UK, for example whilst we can see the effects on climate change in our wetter winters, it doesn't affect whether we can feed ourselves or families from one day to the next, as we don't grow our own food for our own survival.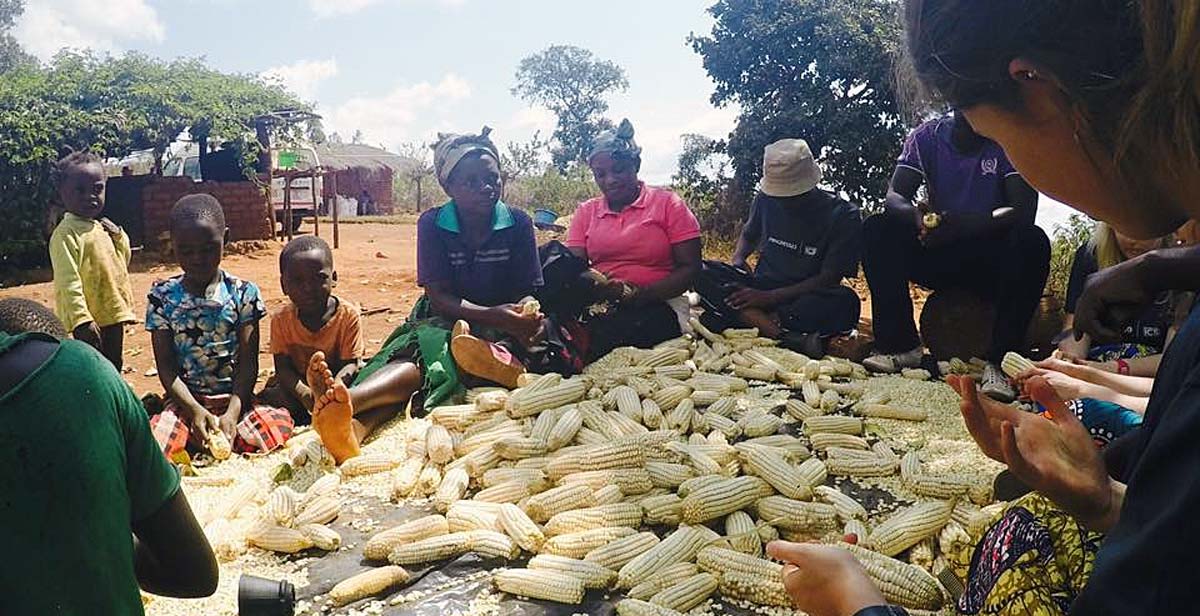 My team helping the local community in Njiri shell corn, which was then ground into maize flour to be sold at local markets
I have experienced first hand the effects of climate change on the people of Nkhata Bay North, where my team worked in communities such as Chikwina, Mzgola, Bigha and Njiri. These people live in rural communities where they rely on their own farms to grow their own food from which they survive on. But there are constant food shortages because of the late rains earlier this year. They are adapting as best as they can to climate change but this is such a slow process that sometimes going without food is the only option. There are many great projects that are helping the communities that my team and I have worked on such as being given access to markets to sell potential surplus produce, but the people are still scared of the season to come to see whether they will continue to go hungry – which is more than likely.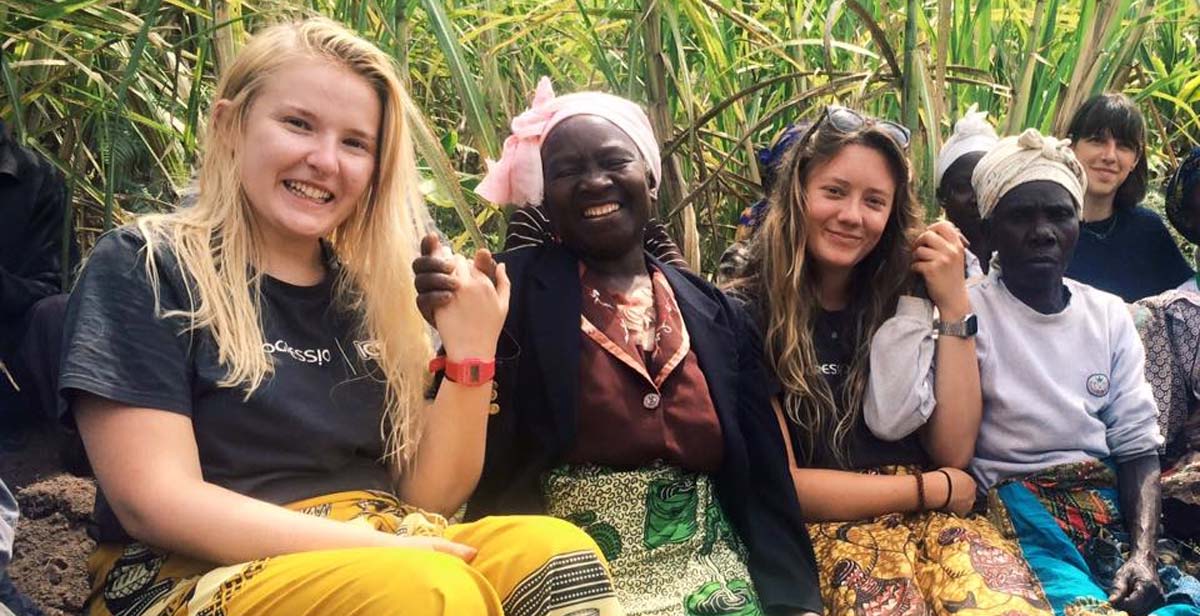 Me on the far left with the hilarious Chief's wife in Mzgola
It has been four weeks since I left my beloved Malawi – the 'Warm Heart of Africa'. I've had a lot of time to reflect on my experience and the wonderful country, which I called my home for 10 weeks. Whilst being one of the poorest countries in the world, with people who face constant daily struggles that we could never even imagine, you would find it hard to find people who are happier than the Malawians, who find the joy in life when others would have given up. So on this World Food Day, and beyond, think twice when you throw away perfectly edible food or can go to the supermarket and buy virtually anything you want all year round for reasonable prices. Think about what you can do in your life to combat climate change whether that is reducing your food waste or carbon emissions because, although you don't see the effects it can have on yourself, it has massive repercussions for those across the world.
Written by ICS Alumni Sarah Coomb (July - September 2016 cycle, Team Biriwiri, Malawi)