Progressio is governed by a board of trustees who provide strategic direction and guidance through regular board meetings, involvement in sub-committees, and individual support for particular initiatives in their areas of expertise. Trustees are initially elected to the board for three years but many serve for longer.
Martin McEnery (Chair)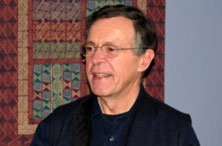 One of the most powerful experiences of my life came when I helped a group of five women in Islington run a housing association. We used to meet once a week just to commiserate with one another. But gradually they organised themselves into a tenant-managed co-operative which is today a multi-million-pound organisation.
Working this way, empowering people, helps people to be more effective, to realise their potential, to get more control over their lives. It gives them a huge sense of achievement.
This way of working is one of the things that drew me to Progressio. You can't give power to people. They have to develop it themselves. Working with people to help them be more effective is what Progressio does and I think it's a great model.
My experiences throughout my life and career have shown me that resources are unevenly spread across the world; that poverty needs to be dealt with proactively; that having power gives us responsibilities; and that many of the things that we can now do through the wonders of technology may prove to be unsustainable.
We find ourselves at a crucial stage in the life of our planet. Progressio may not be as large as some development agencies, but in facing these challenges, I believe we have a great opportunity to help bring about change.
Martin is a barrister who has also worked for 20 years in management consultancy in the UK, Europe, Africa and India, including work with DFID in a number of countries. He has three grown-up children and lives in east London.
Michael Doris (Treasurer)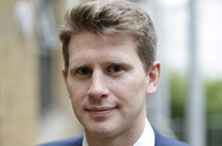 Michael is a qualified accountant and works in finance for a major bank; he has spent the last few years working in a variety of countries across the world from Brazil to India and Hong Kong and has experience with large scale projects.Michael has also previously spent much time in Latin America working in Ecuador and Bolivia and speaks Spanish and Portuguese.
His interest in Progressio comes from a desire to give people the tools to help themselves and protect basic human rights.
Rocco Blume
Rocco is currently the Deputy Head of Advocacy Campaigns and Research at Plan International UK and leads their advocacy and policy work on girls' rights, gender-based violence and humanitarian policy. He has many years of experience of programme and advocacy work at Christian Aid, Oxfam, Merlin and Medecins sans Frontieres. Whilst at Christian Aid he facilitated African civil-society leaders to influence the AU, UN and US and UK administrations at key junctures in the Sudanese and Ugandan peace processes.
Belinda Calaguas
Belinda first got involved in the fight for justice, peace and democracy in her native Philippines during her teens when Martial Law was declared. In Britain since 1993, she has coordinated and advocated for migrant and   refugee community groups in her roles as Head or Director of Policy and Campaigns at WaterAid, ActionAid-UK and ActionAid International. She has an MSc on Social Policy & Administration from LSE. She sings in a community choir and enjoys hand embroidery.
Jean Casey
Jean has over 10 years' experience working in the NGO sector and has a Masters in International Development, specialising in gender. She is a social researcher with a special focus in the area of young women's rights, and a former Progressio development worker who spent 6 years in Nicaragua. She is currently lead researcher and project coordinator for state of the world's girls report at Plan International.
Lynda Kerley
Lynda has 20 years of development experience in country leadership, programme management and civil society strengthening. Currently a freelance consultant, she has had senior positions with Oxfam, Christian Aid and Norwegian People's Aid.
Ranila Ravi-Burslem
Ranila is a senior commercial marketer with over 15 years' experience of working with well-known charities such as ACEVO and RNID. Until recently she was at Charities Aid Foundation with responsibility for growing and developing the brand and customer base globally. She was also a board member at One World Action for five years which gave her a good grounding in gender and development issues. Having been born and educated in India, she is passionate about enabling women to have a strong voice politically, economically and socially. She is currently working as an independent strategy and marketing consultant.
Chris Smith
As a student, I was greatly influenced by the radical Catholic ideas of the Dominicans. For them religion and politics are intimately linked and both should be practically applied to change the world for the better. On qualifying, I went to work as a medical officer in northern Malawi with the Medical Missionaries of Mary.>
I became a member of Progressio because I share their view that development should be about empowering others as equals, rather than giving aid. And I think Progressio offers an important Catholic identity within the church because of its global political interpretation of Catholic social teaching.
A trustee since 2008, I bring to Progressio a non-expert view from the practical parish level, where I've been involved in Justice and Peace, Traidcraft and Fairtrade activities. I hope to support Progressio as it seeks to find new ways to engage with supporters and campaigners.
Chris is a GP. He has two grown-up children and lives in west London.
Kevin Tunnard
Until recently Kevin was Operations Director at the Richmond Fellowship. Early on in his career he went to Nicaragua as a volunteer for the CIIR and worked his way up to managing the Latin American programme. Kevin then spent 16 years working in community and economic development with disadvantaged people in Britain. He has maintained an interest in international development issues and recently visited Cuba. Kevin is also a non-parent governor of a local children's nursery. He has been on the Board since September 2012.
Carolyn Williams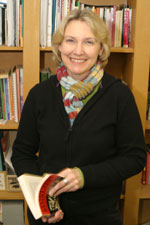 It was the self-reliance of Mexican peasant farmers I met as a 19-year-old student of Latin American politics that first sparked my commitment to work with local communities in the South. Receiving no government or international support, the farmers themselves were making their cooperatives work.
Progressio's development workers live in Africa, Asia, Latin America and the Caribbean, working full-time with partners in a two-way dialogue, rather than slipping into the assumption that they alone should have the knowledge, expertise or solution to any given problem.
A trustee since 2008, I try to make sure we constantly interrogate ourselves on our aims and approaches. For example, some inequalities are considered less relevant by most international development agencies, such as those based on race, ethnicity, culture or sexuality, but they prevent full citizenship, participation and well-being.
Carolyn is an independent consultant specialising in gender, sexuality, development and Latin America. Holding a PhD from the LSE's Gender Institute, she combines academic research, programme consultancy and translation work. She lives in south London.