Somaliland
Photos of Somaliland elections June 2010 © Claudia Simoes/Progressio
Progressio has been working in Somaliland since 1995. Our early work focused on supporting the local organisations that were beginning to emerge following the country's declaration of independence from the rest of Somalia in 1991. We even developed a capacity building manual based on this work.
This work continues today and our local partners represent a wide range of local interests including women and women's rights, disabled people, youth, other minority groups and human rights groups.
We focus on building the capacity of local organisations so that they can implement projects to help local people and communities, now and into the future. These organisations are already playing a key role in Somaliland's social, economic and political life.
Adan Abokor, who was our country representative in Somaliland for 13 years, explains how:
"They are active in service provision. They are contributing to peace and reconciliation; promotion of human rights; civic education and awareness. They are promoting good governance by demanding accountability and transparency. And they promote the rule of law and the cause of justice."
Our new country representative, Suad Abdi, aims to build on our achievements so far and enable Somaliland's people to have even more say in their own future.
Progressio also works internationally to support free and fair elections in Somaliland. Have a look at Progressio's report on the 2010 elections (1.66MB PDF) and find out more!
Al Jazeera report: Somaliland set for presidential vote
Watch a report from Al Jazeera on the run-up to the June 2010 presidential elections - featuring an interview with Progressio's Steve Kibble, who helped coordinate the international election monitoring mission
Somaliland blog posts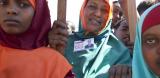 International Women's Day: Let's celebrate women's strength and dignity
Lizzette Robleto Gonzalez
8 March 2013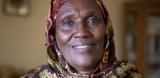 International Women's Day: Women deserve better
Lizzette Robleto Gonzalez
4 March 2013