Yemen
We work to combat discrimination against women and people living with HIV, and to guarantee long-term access to clean water
Working with our partners we are:
helping women, particularly those who are poor and vulnerable, to empower themselves to achieve equality within Yemeni institutions;
building the capacity of water users to better manage their own water resources and have a voice regarding water management issues;
supporting local councils and CSOs to integrate water and environmental planning into their annual plans;
strengthening the capacity, skills and knowledge of individuals, organisations and communities to make informed choices and to combat the spread of HIV;
improving the psycho-social and network support for people living with HIV;
helping people living with HIV empower themselves to advocate for policies and legislation which improve access to HIV testing services, treatment and care;
increasing knowledge and understanding of HIV and AIDS prevention, care and support among male and female faith leaders, and ther ability to preach accurate messages about HIV.
Support women to take control of their lives
Read the story of 'Champion Farmer' Elena here and donate to support our work with women in the Dominican Republic.
£10 helps provide a family with their first hens
£30 helps train a 'multiplier' on violence against women issues
£50 helps a woman start a family nutrition garden
£75 helps train a women's group on local authority budgeting

Follow us on twitter
For great pictures and news from the Global South:
Get news from Progressio
Don't worry we won't pass on your details
Yemen blog posts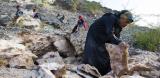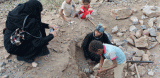 Faith in equality: what can religion do for women?