Progressio's London-based Policy Officer, Fatima Haase, reflects on what she learnt about youth participation on a recent visit to El Salvador.
Ordinary people involved in determining the world they want to live in. That's what comes to mind when I think about 'community engagement'. It's essential. If people don't care about their world or speak out about their concerns, then politicians will not have cause to respond to their constituents.
But taking part doesn't come naturally to everybody. For example, young people often feel ignored or that their contribution doesn't count for much.  So, how can young people be encouraged to participate and find space to be part of decision-making that affects their lives?
I recently visited two rural communities in El Salvador, Santa Martha and Nuevo Gualcho. In Santa Martha, I met Ana Maria Gonzalez, a young woman of 30, working with the Association of Social and Economic Development (ADES), a Progressio partner. Like many of her peers, Ana Maria spent her formative years in a refugee camp in neighbouring Honduras. Her community was pushed out as a result of the civil war in El Salvador.
In the camps, Ana Maria was involved in building homes, establishing new livelihoods and developing practical infrastructure from a young age. When she returned to Santa Martha, she was again involved in rebuilding the community from scratch.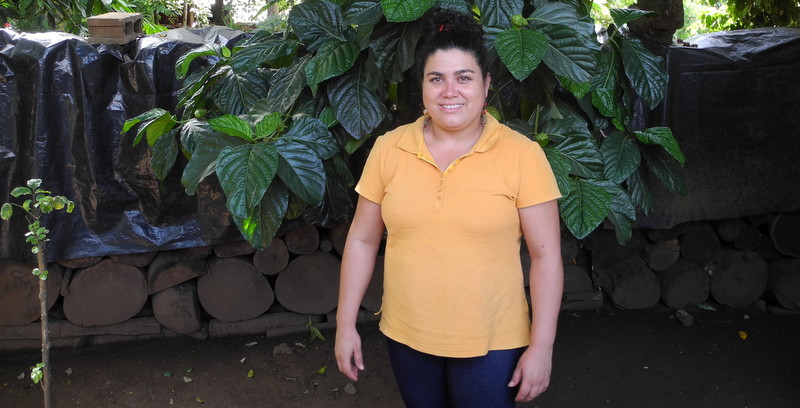 'When we got back to our original home, we got involved with the community work once more. I went to what we called 'open-sky school', where adults took turns to offer lessons out in the open air. In the afternoons, they developed the programme of activities together with us students. In this way we took part in meetings and decided how we wanted to deal with the trauma we had experienced during the war,' Ana Maria recalls. 
There's a lot that can be learnt from Ana Maria's story. Her dedication to community work is in part the result of her being drawn in and afforded space to contribute to adult decision making fora early on in her life. 
Ana Maria's story is by no means unique, but she admits that the country's history played a big part in creating the conditions for her to develop her qualities as an active and engaged community member. 
Now, in a time of peace, the challenge for Ana Maria is how to attract young people who have little interest and less necessity to play a more active role in their communities?  One thing that has helped is Progressio's International Citizen Service (ICS) programme. 
Ana Maria explains: 'Progressio's ICS program changed things. It offers something new and attractive for young people. Progressio is involving youth that have never been involved before in any projects. They are catching the attention of a new generation. The space which we create with the programme and the opportunity to be part of an international team alongside British volunteers motivates young Salvadorians to get involved in the community. Former volunteers from previous cycles are now involved in eco-tourism, for example, which shows that they have experienced a lasting transformation.'
What I've learnt from my brief visit to El Salvador is to get young people involved in work that needs to be done right there on their own front doorstep. It is important to show young people that you want and need them to be a part of development work and to recognise their contribution. 
Find out more about International Citizen Service and how you can get involved.