Having been nervous up to our travel date (5 April 2016), I had researched and read every blog posted onto the Progressio website, to prepare myself on what's to come. But having arrived in Lilongwe, Malawi, all of my expectations had simply gone out of the window.
Team Bonding
I was very surprised that I had formed friendships with my team and those who are not in my team, all due to staying at the lodge in Lilongwe. Over the period of the five days that we stayed there, we had a class schedule of languages, cultural orientation and general Malawian information on food, clothes and the do's and don'ts for men and women.
Our new home in Mzuzu
After a tiresome six-hour bus journey, we arrived in a very wet and rainy Mzuzu (which would last for another week to come) and were in for a big cultural shock.
The things that we noticed were:
- Malawians' caring nature
If we were to trip over something or our belongings would fall on the floor, a national volunteer or a local Malawian nearby would apologise to us and repeat 'pepani pepani' (meaning sorry). I think this is their way of comforting us to ease the pain!
- Men urinating in public
Whether we are on the bus to work or walking along the street, within a two-minute time frame we would see at least five men urinating against the wall, or for some, urinating in the open space. I think we are getting too much of an eyeful with these reoccurring events.
- Commuting to work and from work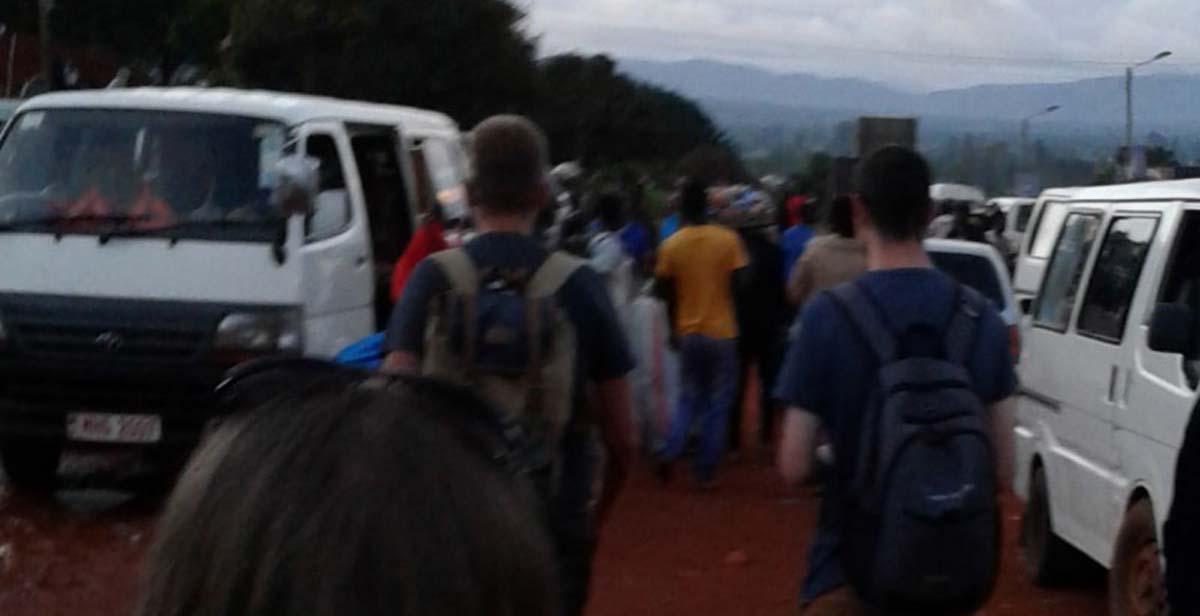 We can all agree that our journeys into work are a great way to start the day. Being squashed into a mini bus with at least 20 other people, and the bumpy roads forcing our heads to bang onto the window, is great fun! I used to wonder, 'surely this couldn't be legal?'.  But now on week two, I sit back in my chair (if I can find a space) and enjoy the ride.
- Bawo
Our families' homes are not complete without the famous game of bawo. A board game made in the form of wood with marble ball pieces to represent the two players in the game. It seems pretty strange at first, but after a few games, you begin to realise that it is quite tactical and a great brain teaser.
Our new working lifestyle
Our first and second week of work was purely made of; planning, team bonding, preparing presentations and lastly getting to know the office and its outside surrounding areas.
We have learnt and are still learning about HIV and AIDS and how we can help people to stay protected, or help those who are positive to live healthily. Consequently, eliminating stigma and bringing Malawi as a whole together, working with local partner organisation Tovwirane to help each other in saving lives.
Since beginning this project, we have now come to the conclusion that our team name will be Team Kulimbikiska, which in Chitimbuka means promote. So, our motto is therefore; Team Kulimbikiska, promoting change for a healthier and careful lifestyle. 
Written by ICS volunteer Sadé Grant