As it is International Day of Families, we at MASO thought it would be a good opportunity to reflect on the past six weeks with our host families. We didn't know what to expect before meeting our new parents and siblings. We were leaving the familiarity of our own families in the UK and were apprehensive about adapting to new dynamics. Immediately upon meeting our parents we were greeted with smiles and the nerves eased. We were welcomed as daughters, and one of our fathers even joked he had to invest in some guard dogs to protect his new girls. We were told from the very start we were free to treat our new homes as if it were our own. 
That first evening our parents made sure we felt at home, they took us to the supermarket to pick out food that we liked, especially for the girls who are vegetarian and vegan. Our families have since gone to a big effort to make sure we enjoy the food, and pushed us to try the local cuisine too. This has helped us feel even more comfortable in our homes. As a thank you for all their efforts and the delicious food they make us, we have all returned the favour and shared our favourite meals from home with them. It is these small culture shares that make the host family experience so special. We will come away with a bond and appreciation for our Zimbabwean families, and recipes to make sadza when we get home!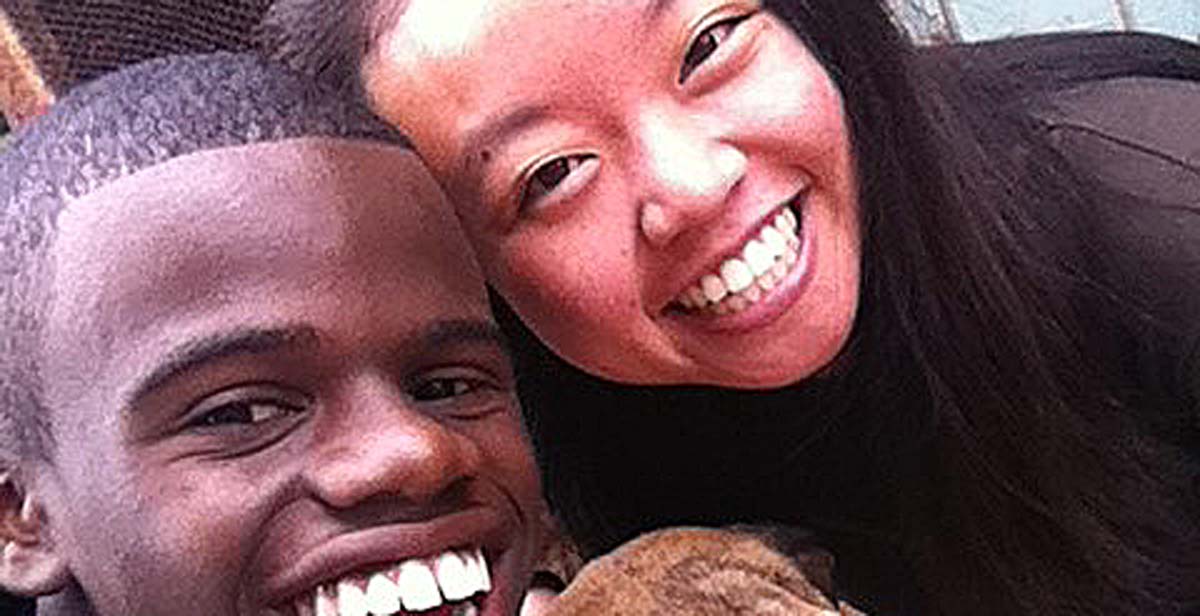 Church has been a big part of our family life here and while none of us are particularly religious we enjoy sharing this aspect of our families' lives. At church we have been introduced to the rest of the community and we were given Shona names, which our families (and colleagues) often use, and this again makes us feel a big part of the family. In one of the host homes, the family is Ndebele so the four children helped teach their new sisters some of their language. It was little things like this that made us feel immediately comfortable and at ease in our new environment. 
As the weeks have gone by, we have begun to find our role within our families. It is important to actively contribute to the household either by cooking or cleaning or sharing our sibling's chores to feel like one of the family and not just a guest. We spend a lot of time hanging out with our siblings when we get home from work and at the weekends. One pass-time from the UK they particularly enjoy is UNO, and card games in general, which we have taught the whole family. We enjoy playing games and chatting to our families, finding out things about life in Zimbabwe and also sharing our own cultures from home. Living with our host families has been one of the best experiences of the placement and saying goodbye will definitely be hard!
Written by ICS Team MASO's UK volunteers, in Gweru, Zimbabwe