It was true what they said when it was explained to us at pre-departure training that this experience would fly by in a blink of an eye. What feels like a week, has actually been a quarter of a year full of achieving the impossible, learning aspects of ourselves we never knew existed, and creating unforgettable memories. 
Not only have we overcome fears of moving away from home, travelling into the unknown, with the majority of us also unable to speak the language. We've all managed to survive the incapability to pin point ourselves on a map, having no regular access to phone service or what felt like any communication with the world outside of this spectacular community. 
For each and every one of us we share the common mind-set that the whole experience has been an incredible learning experience. Regardless of why we chose to sign up; our backgrounds, our future decisions, our age, there are countless new and shared qualities to take back to the UK with us. From learning 'how to work as part of a team in a completely new and unpredictable environment', to 'learning the customs of another culture'. We've shared reactions on a quick survival guide to 'earthquakes and being able to not even wince at a cold bucket shower'. 
Before starting the placement, we all knew it would be eye opening but the extent to which I think was underestimated. I've learnt more about myself in three months than I would have ever known, with my weaknesses becoming my strengths. We've become 'aware of the impact made by projects like Progressio in rural communities and observed what really does benefit a community like this, and what needs to be revised and changed'. Not only has volunteering with ICS allowed us to learn a lot about ourselves intrinsically, it has been a great learning curve for understanding 'how climate change has so far affected rural Nicaragua and how well equipped they must be for the changes that will occur in the future. This has also made (us) realise how disconnected we can be from the environment and how we must all be more concerned of environmental issues'.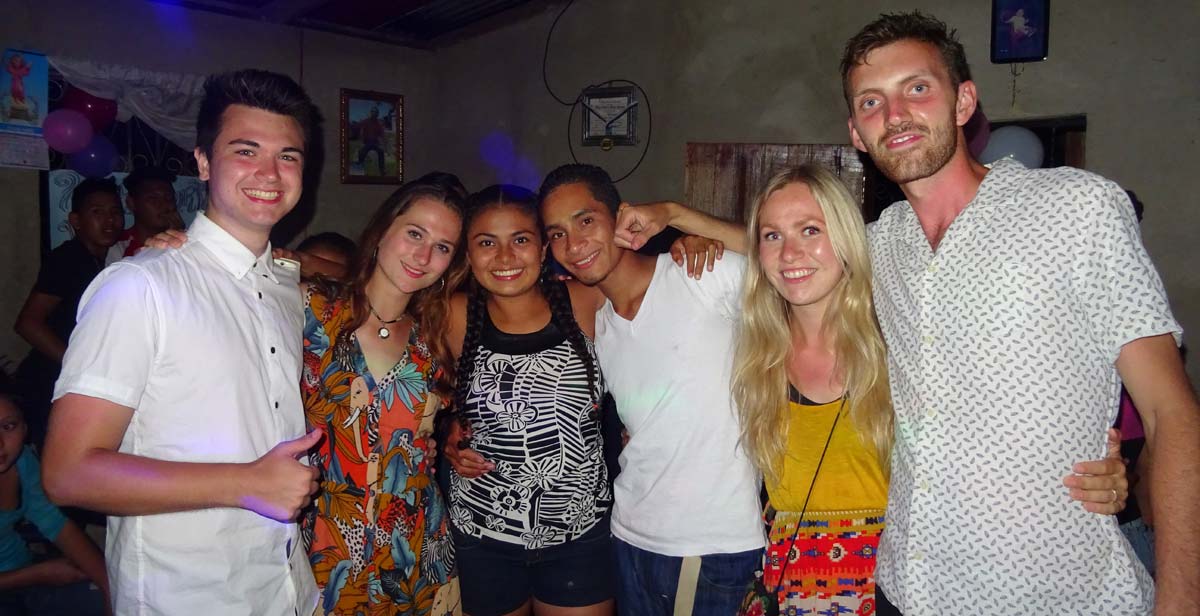 Climate change is a common term known worldwide, yet sometimes the overuse of it can devalue the expression. It has been incredible to be part of a team where we were able to highlight the issues of global warming in many different interactive and memorable ways. We realised 'how important community integration is with these projects, and that by getting families involved in the construction projects and at the community events, your work can have a long lasting effect in the community'. We too were able to teach ourselves the importance of recycling and looking after our planet. Doing this completely in Spanish made the whole process even more rewarding! Every individual person has improved and developed in such a positive light. Even our already irreplaceable and trilingual Amanda developing 'a fully new set of vocabulary for my 'Nictionary''. 
The relationships we've built here and the friends we've gained is the fundamental reason these goodbyes are going to be the hardest task of the whole placement. 'I will miss the nights in hammocks chatting to our host families and just having general conversation as opposed to televisions and Internet'. Leaving our Nicaraguan families, who have hearts bigger than their homes and are able to fill us with food, stories and laughter daily, will be irreplaceable. 'I will miss all of the intense family love and the amazing friendships that surrounded us here everyday. It feels like a warm, cosy bubble will burst when we leave'. Leaving El Bramadero will be like leaving a surreal dream, with 'hot dusty walks through the community, greeting all the locals as they pass. I'll miss my fellow Nica and Brits and feeling like a valued member of an incredible team. As annoying as it is, I'll miss the constant squalling, crowing and grunts of the animals, children shouting, buses honking and the general bus of El Bram life'. Even though the animals have become our 5:00am wake up call, even on Sundays, there will be something sad about leaving them behind and getting used to the 'snooze' button again. Will we even enjoy it being eerily quiet anymore?!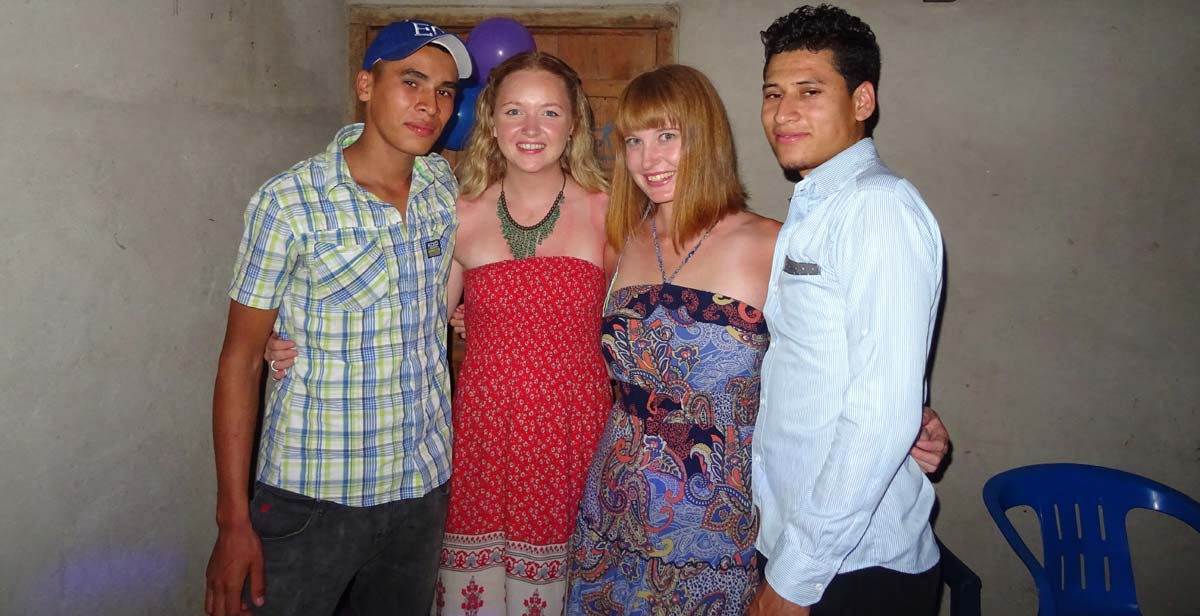 We've left our footprints in the ground of El Bramadero, just as the people here have left us with cherished memories; the greatest gift we could take back to the UK with us. 'The sun, the strange experiences in my host family, being part of a community and teaching people about things in their own language, the people and, most of all, their smiley faces and warm hospitality.'
Learning the expected, but even better unexpected qualities that came from these people we now call family and friends, is exactly the reason none of us want to be getting on that plane next week.
Written by ICS volunteer Catherine Partridge