It is fair to say that Parcila and Nicaragua as a whole is very different to the UK in a number of ways. Having spent over a week in our new community and homes, now is a good time to address how Parcila actually compares to the UK and to our expectations and preconceptions, with perspectives from each of the UK volunteers.
Antonio - Having no clear expectations of the living conditions we would be living in, it was a bit of a cultural shock at the start. However, having spent over a week in Parcila, I feel that I'm fully integrated in the community and I'm also fully adapted to the basic living conditions (in fact I love them). People here are very welcoming and always willing to help. I'm looking forward to the remaining eight weeks!
Salma - Despite racing against time to make my last calls before total radio silence, I was looking forward to disconnecting from my busy lifestyle and technology. Having visited Bangladesh, the houses are similar with the outdoor toilets and army of flies. Journeying along the stony, winding roads I drank in the scenery of the majestic mountains and the abundant hickory trees. I am yet to try a hickory fruit though! This scenery was just a peak of Parcila's beautifully wild terrain, with its panoramic views of the distant mountains. There is no concept of time and most days feel like a Sunday. I had thought that it would be difficult filling the time here, but the days have been so full I haven't finished any of my 20+ books. My host family are the loveliest people you will meet, which proves that those with the least, give the most. I have come to love plantain, morning walks with the mountains for company, showering under a tree and most of all the friendly community shouting 'Adios' as a greeting. The simple way of life is the way to go!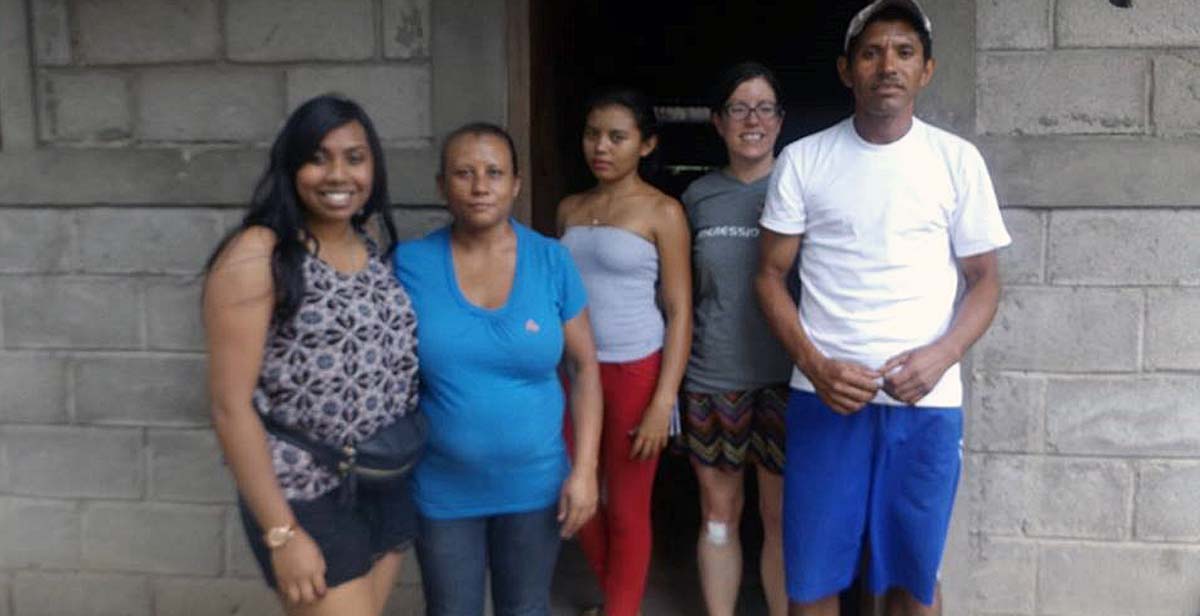 Molly - Reflecting on my first week in Parcila, I underestimated how different the way of life here would be. The greatest change to me has been how relaxed people are, and the way that time is valued. The rushed lifestyle I'm used to doesn't exist here and it is refreshing to take a step back and appreciate the important things in life, such as family and friendship. This is what makes the community so welcoming and close, and is definitely something we can remember back at home.
Holly - Staying in the first house in Parcila meant we were first off the bus, this made me nervous. When I first stepped into the bedroom I was going to be staying in reality definitely hit me, the comforts I'm accustomed to at home where nowhere to be seen and the language barrier made for an awkward 'Hola' to what was to be my new family. After being here for a week however, I've come to love this simple way of life. I feel as though I've gone back in time. One thing I definitely need to mention is the outside shower - it's amazing! Even if a chicken does come in and join you every now and then. All in all, Parcilla is a beautiful community with beautiful people. I can't wait to see what the next eight weeks has in store!
Becky - Since I've been in Parcila I feel a part of nature rather than distinct from nature. I think in the UK we have a tendency to abuse what is natural, while here it is embraced and respected. The experience is an eye opener and an experience I will never forget, this place has opened up my conscience to the bigger picture and story behind the news blizzards we hear about climate change. The neighbourhood value community relations over material objects, a far more valuable possession. Although the people in the neighbourhood are poor economically, they are rich in friends and good food.
Fergus - It's a cliché, but my first week in Parcila has shown me how much I take for granted at home - Google, washing machines, streetlights at night, good public transport and especially being able to easily communicate with people around me. Adjusting to the very different lifestyle and trying to speak Spanish has been tricky, but I am so happy I came. The community has been so welcoming and my host family are so kind. Parcila is much more beautiful than I expected, set in a valley surrounded by luscious green mountains, breakfast comes with a view. Nicaragua as a whole is still a country dealing with the pain and triumph of the revolution, and it can be felt in the marches and memorials we have witnessed. Regardless of the political affiliation, many people here have lived through dictatorship and they truly appreciate being free. The country, the people and Parcila have far surpassed my expectations.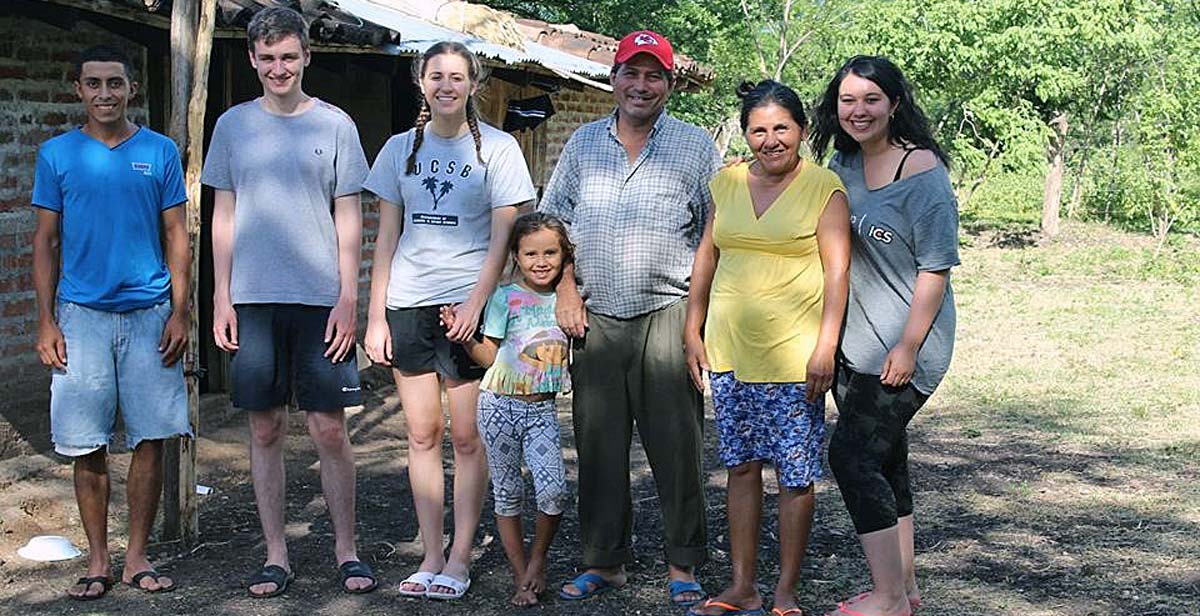 Julie - Before arriving in Nicaragua, I found it really difficult to imagine what life in Parcila was going to be like. I had prepared for lots of insects, bucket showers and the same food for every meal! However, this place really has surpassed my previous expectations. Yes, there are a lot of insects about but it's strange how quickly you adapt and stop noticing their existence. One of the best things about the rural lifestyle has been the outdoor shower. It has been perfect for cooling down after a long day in the sun. The food has also been much better and more varied than I had expected, with a great range of local fruit and veg. The last week settling into Parcila has been a great experience and I am excited to see what the next eight weeks will bring!
Laureen - I was prepared for basic living conditions, I was prepared for carbohydrate fuelled feasts and I was even prepared for having a permanently sweaty upper lip. However, I hadn't anticipated that Parcila would be set in a valley of untapped natural beauty, that I would experience a warmth of human spirit and an unfailing kindness, that I could feel a closeness and sense of belonging to a family that were relative strangers two weeks ago, and finally that time could pass both slowly and quickly simultaneously. My short time here has taught me so much about myself, about what I value and about what I can live without. Who knows what insights the next eight may bring.
The first week of our cycle has really flown by but with all the UK volunteers as well as the locals showing a lot of enthusiasm and motivation to make positive changes to Parcila, everyone is looking forward to the coming weeks in this lovely community.
Written by the UK volunteers in Parcila, Cycle 16