It hasn't been the smoothest initiation into a Malawian family but it's certainly been quick.
My fellow UK volunteer Joseph and I have been rechristened with Chitumbuka Christian names and have adopted the family surname. You can call me Nchindi (meaning Respect) and you must now refer to my little brother Joseph as Vitumbiku (it means Blessings). Or just Vitu for short.
This was an emotional watershed moment but a far cry from four weeks earlier.
We first met the Msiskia family in suburban Mzuzu at 9pm on a school night. They trudged to the front door in their pyjamas, half asleep and having expected us the following day. The Chitumbuka greetings we'd nervously practiced were masterfully executed but were met with mumbled replies in English.
I fell asleep that night feeling lonely and without the energy to put up my mosquito net.
Drastic action was needed. The next evening, I gave the family some Walkers shortbread and Joseph gave a spectacular collection of Oxford University memorabilia. Thanks for upstaging me mate.
The ice was broken and we were 'part and parcel' of the family according to mum. It was clear this experience was going to be an exercise in give and take.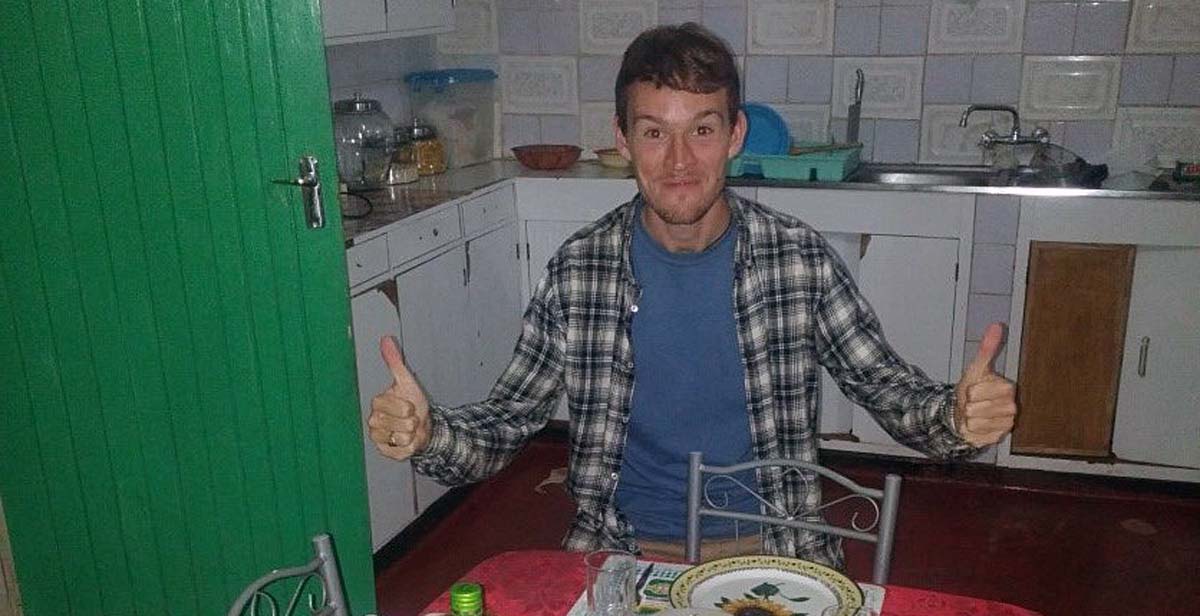 Over the next few weeks I picked up on a new bizarre quirk about my home each day.
By 6.30am, the living room TV will be switched on loudly, because our dad likes the news. But mum will switch on the digital radio even louder. On top of that, she may play the portable FM radio over breakfast in the kitchen.
If this chaos doesn't wake us up, our mum will bang on our door repeatedly in time for our bucket bath. Joseph nearly lost his cool with this wake-up routine one morning but immediately felt guilty.
Then there's that other bang on the door for supper. And by the way, supper MEANS supper. If you hesitate you'll be asked to say grace - which is a privilege not a chore.
All these funny quirks, including the food, I've come to love. We had cows' stomach for dinner. We both liked it, honestly we did, but so suspicious were our family, that we laughed our way through a 15-minute debate trying to convince them.
The banter is good. If it's not our parents laughing at us, it's our 19-year-old sister calling us out on our awful cleaning techniques or our 24-year-old brother correcting me on my French skills.
My advice is to embrace every aspect of your host family, and to give back. We've cooked pasta bake and a roast dinner for the family. The end products were slightly comical, but our mum was almost tearful with gratitude.
I'm planning on cooking Toad in the Hole next week. Wish us luck.
Written by ICS volunteer Peter Walker