1. Be yourself. It's like starting school again, or freshers if you've already been there, done that, with the whole Uni thing. Most importantly you're all in the same situation, and you wouldn't have been selected for the ICS programme if you weren't all like-minded people, so there's no doubt you'll all get on! Oh and don't worry about sharing a room with one of them, you'll be too close by the end!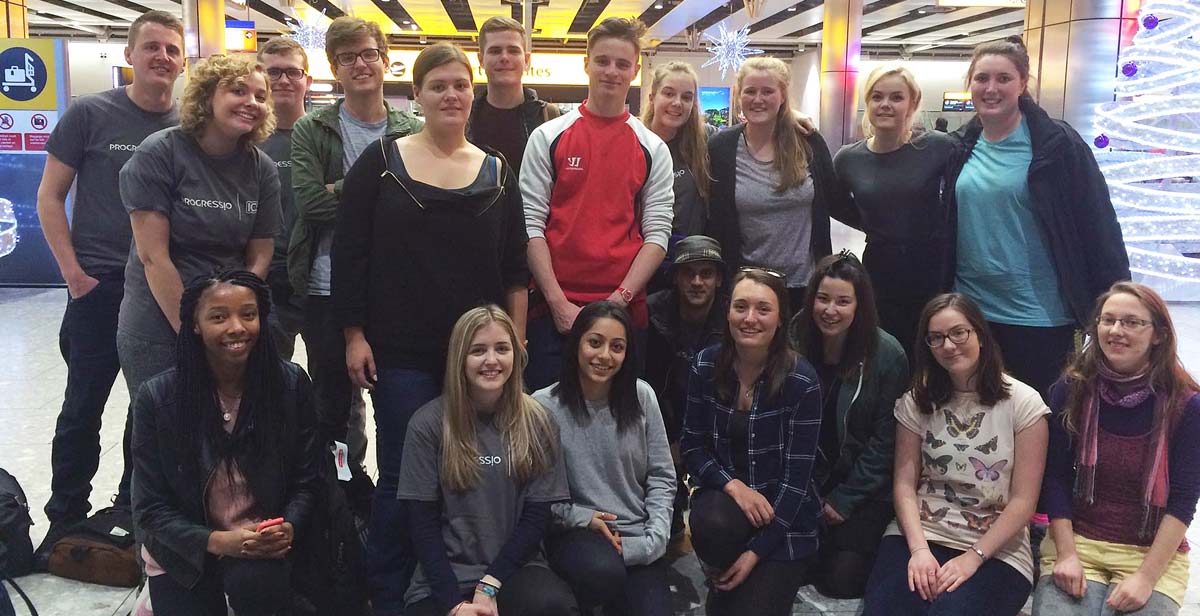 At Heathrow Airport ready to fly to Malawi, back in January 2016
2. Try it out! Try the food, try the dress/style, try the language, play the games with the locals, try being part of the family! Getting involved with all aspects of placement is where the real appreciation for a new culture will come from and stay with you, even when you're home.
3. Be there! Sounds silly but maybe instead of trying to get that amazing Insta pic for when you eventually find Wi-Fi, just be there in the moment. Observe your surroundings because before you know it, you'll be wishing you listened to your host sisters singing in the kitchen more closely so you knew the words even now (I've been home over six months from Malawi).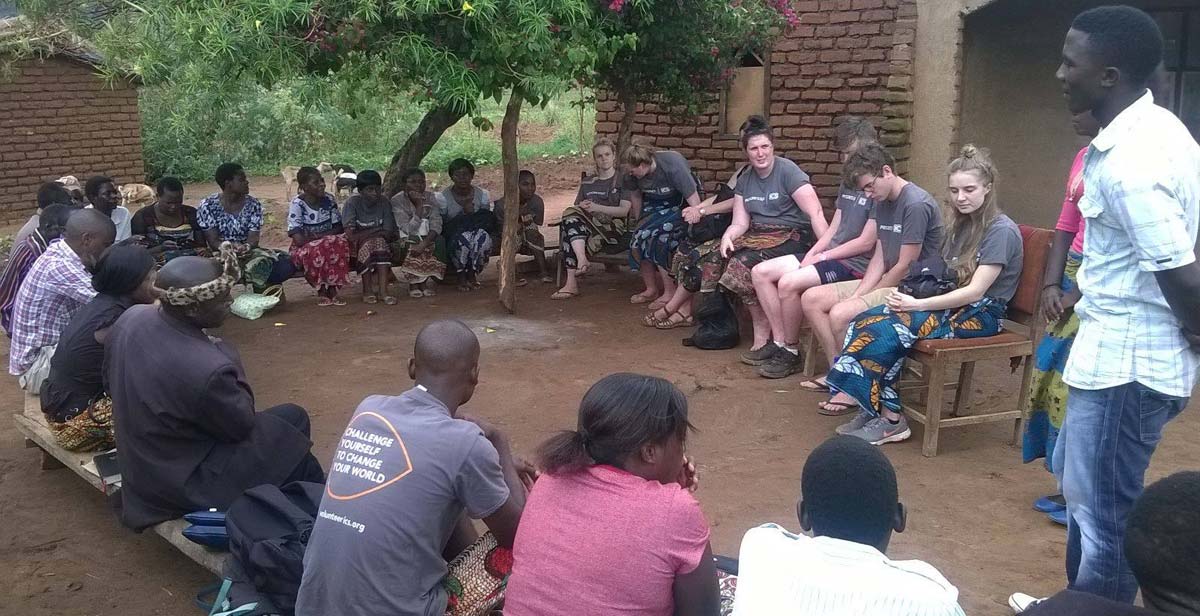 4. You'll get a little bit ill, even if it is just once, and that's good. Get it all out of your system and tell your newly found friends about it, you're in this together!
5. It's ok to miss home. Your ICS placement can be very different, especially to begin with, when you're all trying to get to know everyone. Bringing up friends and family who you won't see for a while can be hard but you're not out there forever and there is always WhatsApp! Having said that, don't wish the trip away! Just embrace it all!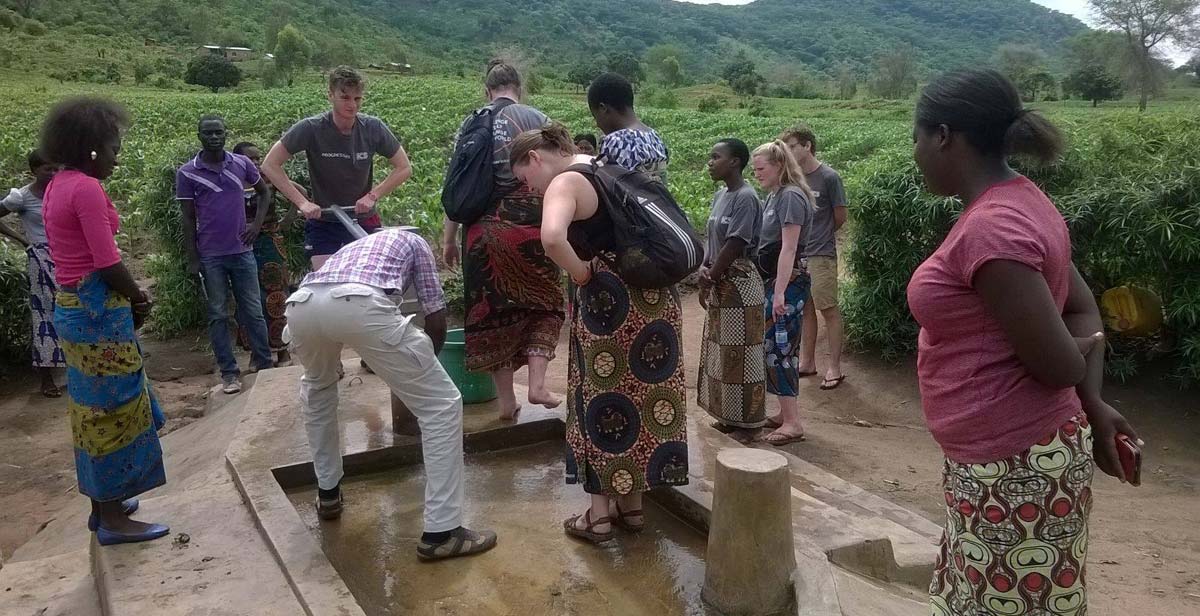 6. Washing by hand hurts (clothing of course). But do remember to wash and girls you definitely need to wash that chitenje!
7. Ask questions. Get to know your national volunteers. Ask what they're into, how many siblings they have, what they want from this experience. You'll be surprised; Justin Beiber is universal! You'll have a lot more in common than you maybe expect (given, they'll almost always have more siblings than you).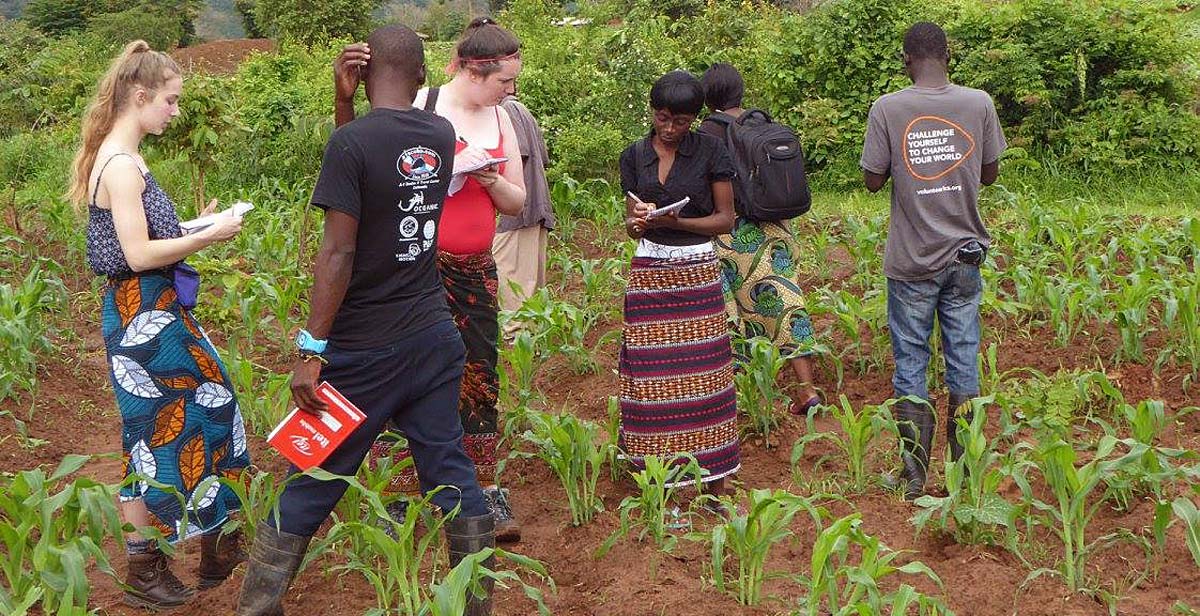 8. Don't lock yourself away in your room. I brought a few books and yes it was a great chance to catch up on some reading but I regret those first few weeks when me and my UK 'sister' just went into our room after work until dinner. Go sit with the family and your siblings and get to know them, play cards (BRING CARDS), colour or just read in the communal space so there's at least the option of communication.
9. Use the time to look at the bigger picture, take a step back. It's a lot slower paced on placement. It can be a good chance to reflect on life at home, so use it. It certainly consolidated for me which Uni I want to go to and the life path I was going to aim for.
10. You will gain more than you ever could have imagined from this opportunity. Take it all in, but remember that when you're home, although everyone will be overjoyed to see you, they won't want to see all of those photos. But that's ok.
11. Write a diary! Honestly it sounds a bit lame but I'm so glad I did it. It's a great way to look back and reminisce when you find yourself missing it.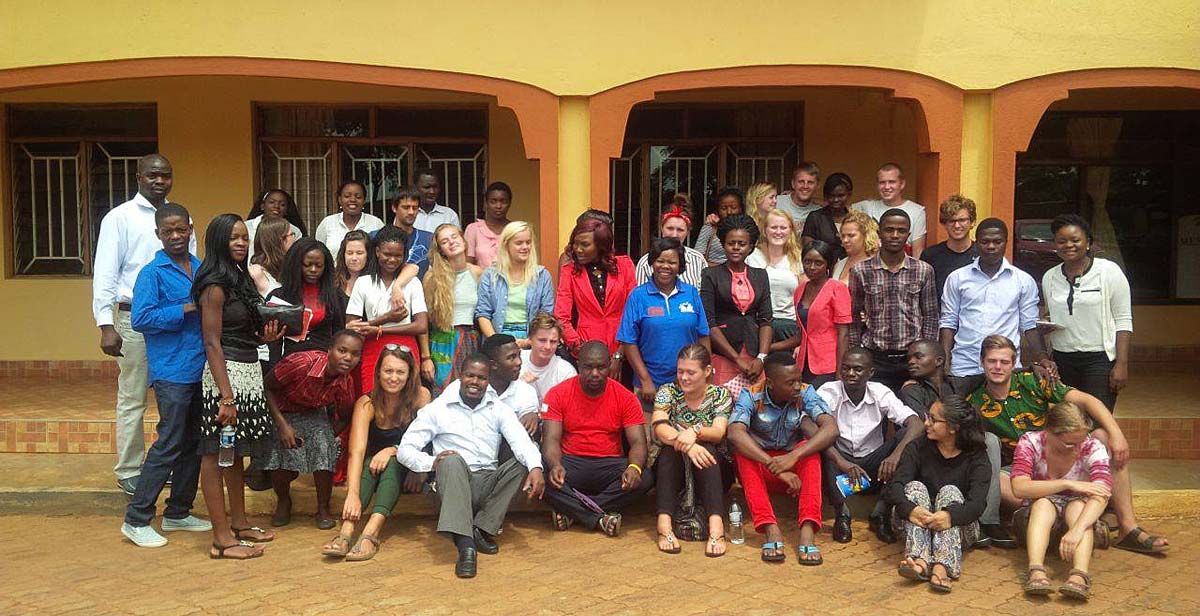 At the final debrief
12. Have fun!!!!! At the end of the day, you only get as much as you give. So give plenty.
I'm sure I've learnt a lot more. There are so many funny stories and memories created, so many friends made, not just from your team but from the other teams on your cycle too!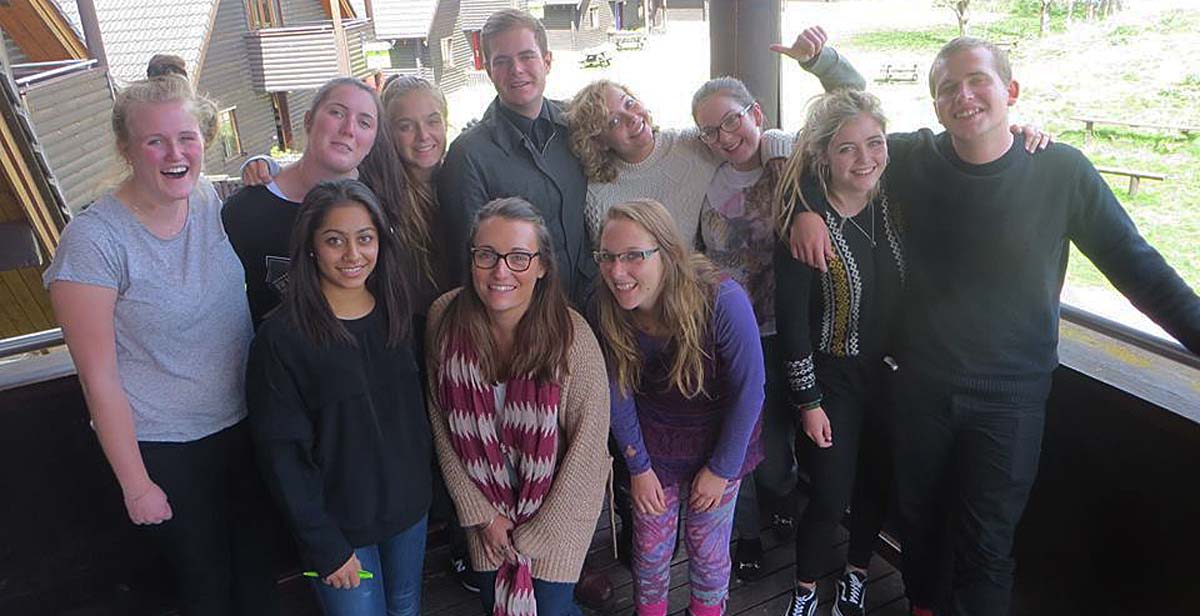 Malawi volunteers at the Returned Volunteer Weekend in the UK, in April 2016
It was honestly one of the best things to happen to me and it turned my life around. I didn't get the grades I needed to get into the university of my choice, so I decided against clearing and applied for ICS! At the time I was devastated, but it couldn't have worked out better. In my opinion, everything does happen for a reason, even if it's not what you originally had in mind. 9 times out of 10 it was better than your original plan anyway! So I've applied, again and got an unconditional and conditional offer, so whatever happens I'll be going to Uni in September, moving on to the next stage of my journey, even if my re-sits don't go to plan (but let's just wish me luck anyway!).
*** I'm currently in my first week of Freshers at Sheffield Uni, enrolled to study Geography! I re-sat two exams and got A's in both! I got there in the end!***
Written by ICS Alumni Stephanie Lake (January - March 2016 cycle, Team Tilitose Sprodeta, Rumphi, Malawi)