Our first week back in Parcila was particularly busy, and combined with four UK volunteers being taken ill, week seven has definitely been quite eventful.
This week started with a litter pick on Monday in La Grecia, an event we were enthused about as properly disposing of rubbish in this village and Parcila seems to be non-existent. This problem is something the community have tried to address previously, as well as past Progressio cycles, however the issue is further escalated by the fact that no system has been set in place by the local/national government into picking up and disposing of rubbish.
While us Progressio volunteers have been set the specific issues to tackle, I can't help but think that proper rubbish disposal is clearly an issue that needs to be given more importance. At present, a resident will collect their private rubbish in their house and proceed to burn what they are not able to recycle. The streets however are at times covered with plastic bottles and crisp packets, among other things.
Unfortunately, we were not able to provide an alternative to burning at present, however we were able to raise community awareness on the need to keep the streets clean; the affect leaving rubbish on the streets has on climate change (burning it unfortunately did not help this argument too much) and that rubbish can in fact be recycled.
The event was reasonably successful in terms of attendance, with five teams consisting of 16 volunteers and 15 participants from the community taking part. There was a great deal of enthusiasm and a keenness to keep the streets clean, with some participants voluntarily going back to clean other streets they were not designated to pick up.
On Tuesday and Wednesday, all the volunteers were busy building eco-ovens, an incredibly fun experience for a number of reasons: 
1) It takes a full day to build an eco-oven and this leads to a number of treats (and coffee) being provided by the beneficiary family. Indulging in local foods is worth it! 
2) Everyone can get involved and does so quite easily. You don't feel completely useless as there is just one qualified builder, and therefore everyone is needed for this difficult yet amiable experience. 
3) Cement filled with cow dung is oddly soft to hold and all volunteers eventually think this is the best thing to throw on each other.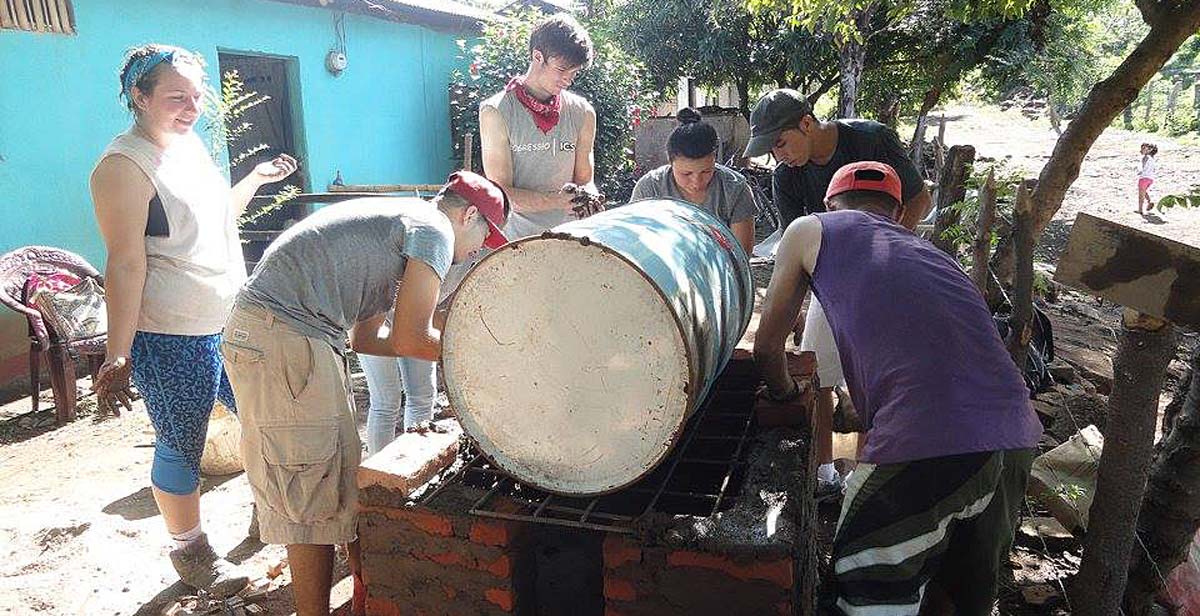 4) The smile on the beneficiaries faces when the eco-stoves and ovens have been built. I was part of the construction group at Dona Olindas' house, and she said this would really help her as it required less wood to chop down. As a token of appreciation for assisting in the construction of her eco-oven, we were allowed to cement an image onto the eco-oven.
As eco-stoves and eco-ovens have now been built, water filters are the final task of our project left to build. Training was given on Thursday on the benefits of water filters, from the reduction of dengue to the waters taste, as well as the construction of the water filter.
Thursday afternoon was spent preparing for Friday - the El Bramadero group's visit to Parcila.
In typically British fashion, us Parcilans made a curry for our compatriots up in the mountains (El Bram). This was followed by a tour of Parcila, and then a sports day reminiscent of a typical middle school sports day. Sack races, three legged races and welly throwing (again being from Gibraltar, this game was just as foreign to me as it was to the Nicaraguans) were all played with particular enthusiasm by all volunteers. The day concluded with a curry (minus the Cobra pint) and a trip to the river.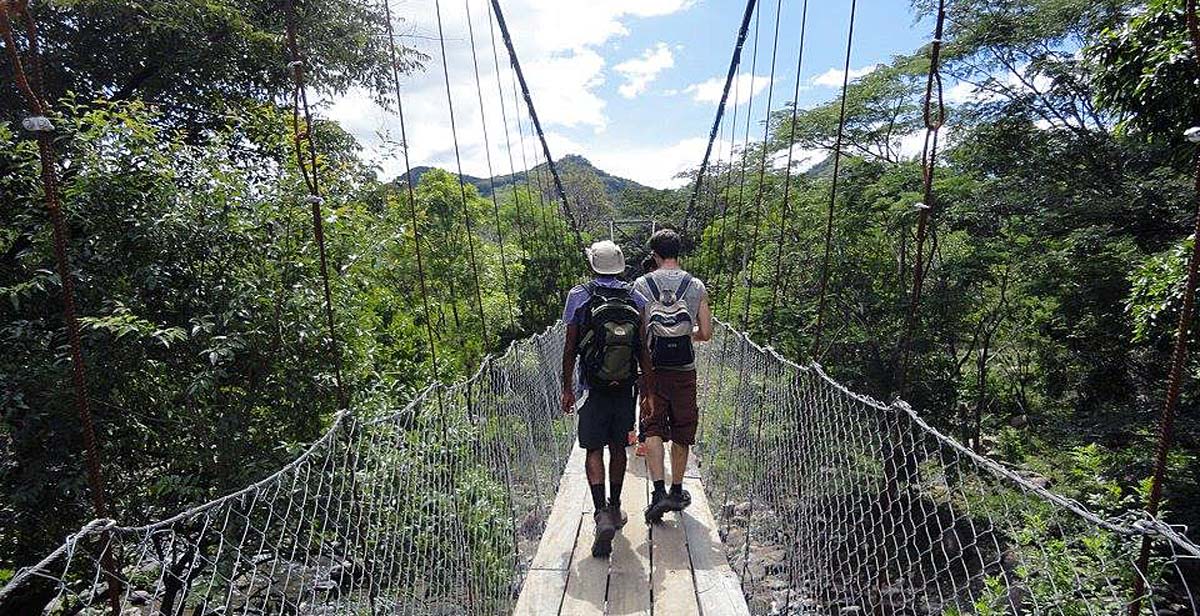 Overall, this week went well and as a treat we have been allowed to visit a waterfall nearby this Sunday, a day I'm pretty sure none of us can wait for.
On a personal note after eight weeks, I and the rest of the British gang are reminiscing ever so slightly about home, however the conversation has turned from craving certain foods and luxuries to "I can't believe I ever needed that!"
Also, our water supply has been cut off in Parcila for the last three days due to a broken pipe and coping with an issue like that just proves how strong and able this community is. Whether it be bathing in the river or rigging water up from a well that has not been touched in the last six months, Parcilans really know how to cope in all situations. 
Hasta luego!
Written by ICS volunteer Pradeep (Pepe) Karnani