"I'm happy living here but we feel neglected by local authorities. We're isolated and have limited access to basic services," says Belcis Suero.
"We thank you from our heart that your project is reaching out to the most disadvantaged and abandoned in this area of the country."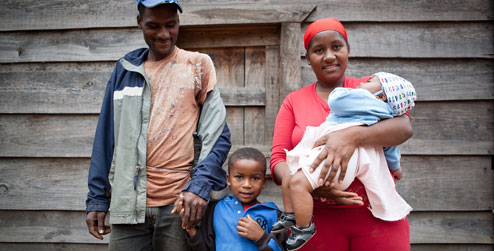 Belcis and her husband Oscar Eugenio Jimenez have two children, Oscar Junior and Joan Manuel, and live in Loma de Guano, a small community near the Haitian border.
They have been helped by Progressio's Karina Cuba, working with her colleague Rosa Martínez from partner organisation Solidaridad Fronteriza, to improve their food garden and to rear and keep chickens. Karina has also given training on food safety and nutrition.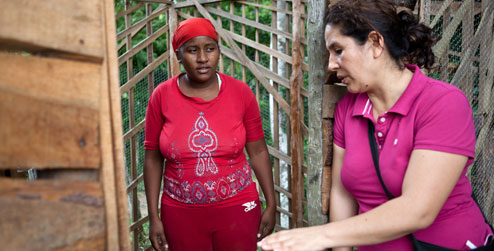 Now that Belcis understands the importance of a balanced diet her family are much healthier. She says:
"The children get sick less, and we have organic, healthy and balanced produce from our food garden."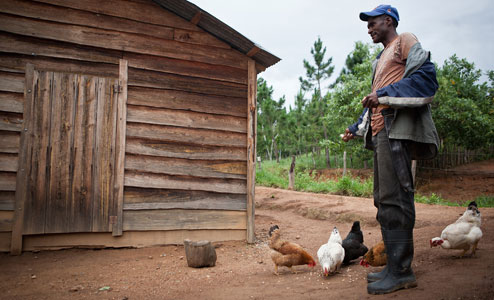 "Raising chickens and growing our own vegetables means we can save money and invest it on other things, such as school fees and home improvements."
"We really feel we have more knowledge and skills: we feel empowered," she says.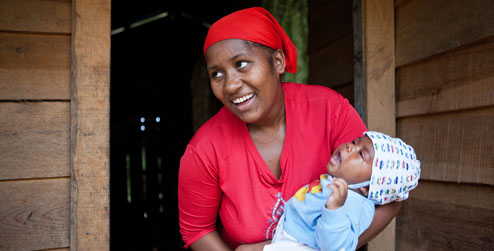 "There is a long way to go to come out of poverty and vulnerability, but in our community here we are all motivated to make the best of our lives. I know that with continued support from outside, it will be easier to make our lives better."
---
Photos © Fran Afonso/Progressio

Read more stories from our food security project
Return to Food for a better future home page