Monile! Mwawuka Uli? Nawuka Makola, Kwali Imwe? Nawuka Makola. Yewo Chomene, Tawonga. 
Arriving in Malawi full of expectations, we were unaware of the experiences that would lie before us. We were all thrown together as a team of volunteers, all from different social backgrounds and possessing various life experiences. However, as time passed it became apparent that we had lots in common despite our differences. The week kicked off with various orientation meetings, learning about cultural values and developing our language skills. It was extremely humorous witnessing our friend's struggle learning the language, twisting their tongues to pronounce the local words. We also found ourselves struggling to understand the different British accents!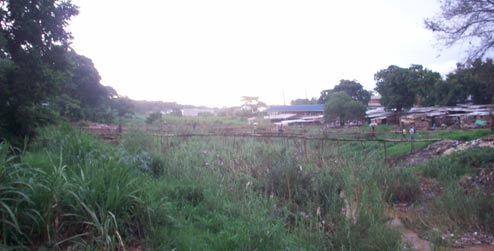 We have found the 'Warm Heart of Africa' extremely beautiful, accepting and a God-fearing country. Despite the short space of time spent in Malawi, it has become apparent to the entire group of volunteers – both UK and in-country – that Malawi is as good as home sweet home itself. 
As for the culture, WOW it's been a reality check where the UK volunteers are concerned!! Everything is so much more respectful. The modest dress code for men in trousers and shirts; and women in carefully wrapped chitenges. The market was intriguing, from street venders to rickety bridges and the endless 'Yembe". The in-country volunteers are a great help in the market place!
The day came where we had to go to our respective projects. Along the way, we had so much fun! Music BLASTING from the minibus by the in-country volunteers and upcoming artist DJ KHO. It would then be passed to the UK volunteer solo guitarist, Johnny. The whole bus was rocking and singing along with vast enthusiasm, excited to start our new adventure in Mzuzu.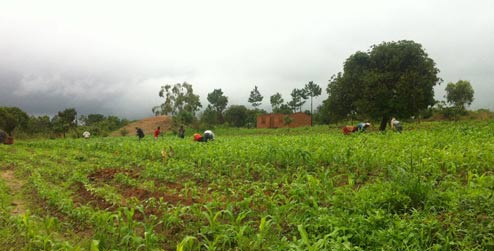 Our first 2 weeks work with our partner organisation, Ungweru, were spent fertilising maize, digging and planting pine trees at Dunduzu Primary School, soya beans at Timwananu's fields as well as many orientation meetings with local schools, childcare centres and youth clubs; we can honestly say that we have achieved and surpassed our initial targets and are ahead of schedule. Knowing the rainy season is the most important time for cultivating, it is essential for setting the solid foundations for the groups to come.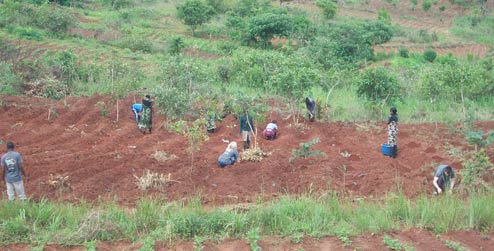 One of the many activities that we took part in was helping Idah Chiposa fertilising her land in Zitchoka Hara, Ekwaiweni. The crops were already half fertilised and mature but needed further fertilising using the EcoSan manure (fertiliser made from human manure), while the other half was barely shin height and needed chemical fertiliser added to it. The volunteers started off bemused as to what to do, but with the help of the in-country volunteers and good communication, we all soon found our stride and started the job off. After the heavens opened, the whole group 'hid' under shelter. It was a truly special moment as the volunteers suddenly clicked with the family and started singing together, playing music and games, teaching the kids some English. We managed to complete her entire land, all 2 acres of it, in under 3 hours the following morning. We stayed around chatting to Idah practising our Chitumbuka.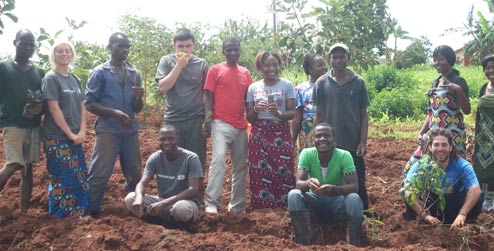 Thoroughly enjoying our experience so far with beautiful weather, the common torrential rainfall and unexpected events we all feel extremely lucky and privileged to be here. After growing slowly into the culture we have all tried new things and have been fortunate not to be sick… yet!
---
Blog by volunteers Jeremy and Khodwani
Photo 1: Lunch after soya bean planting
Photo 2: The bridge to the market place in Lilongwe
Photo 3: Fertilizing maize crops
Photo 4: Planting soya beans
Photo 5: The team