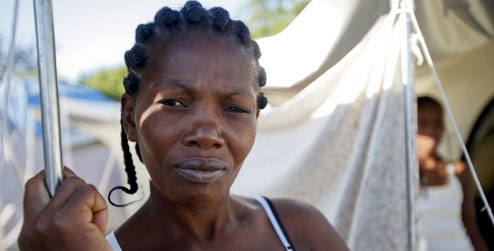 Marie-Ange Marcelin, a single mother with five daughters living in a tent camp in Port-Au-Prince, Haiti, after the 2010 earthquake (photo © Natasha Fillion/Progressio)
What are the issues?
An estimated 1 million Haitians live in the Dominican Republic (DR). Most of them are undocumented immigrants working in agriculture and construction.