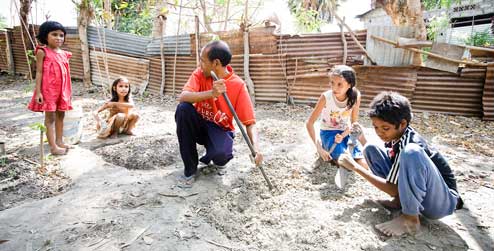 José Menezes Nunes Serrão with his children: José survived an attack by pro-Indonesian militia in Liquiçá in 1999 in which up to 200 people died (photo © Marcus Perkins/Progressio)
What is the problem?
Timor-Leste (East Timor) suffered high levels of political violence during 24 years of illegal Indonesia occupation from 1975 onwards. This continued after the vote for self-determination in the 1999 referendum.