Having survived what we later learned was the second most dangerous landing in the world (hairpin U-turn onto a very short runway) we were excited, and slightly relieved, to finally be in Tegucigalpa and to meet the infamous Carmen, our guardian angel in-country. 
Our first stop was the beautiful Santa Lucia, a small town in the hills of Tegucigalpa where, in a beautiful rural hotel, we would be introduced to our national volunteers and our project in El Carrizal in more detail.
Although we learned a lot in Santa Lucia, about the project as well as Honduran culture and context, nothing could have fully prepared us for village life; it is definitely a world apart from what we're used to in Britain. 
As we pulled up to the school, our feelings of anticipation and nervousness proved to be completely unnecessary - we were greeted with the warmest welcome by all of our families. 
We are still struggling to keep track of all of the extended family passing through our homes. It's lovely to spend time sharing our curiosity about each other's cultures over the never-ending supply of fresh food that our host mums spend the day preparing. We were surprised and excited to see the many fruits and vegetables around our gardens harvested by our host dads and transformed into such flavoursome and varied meals. 
We have quickly fallen into passing by the pulperías (small snack shops) on our way to and from work; just one of the things which the previous cycle's blog has summarised perfectly about life in El Carrizal!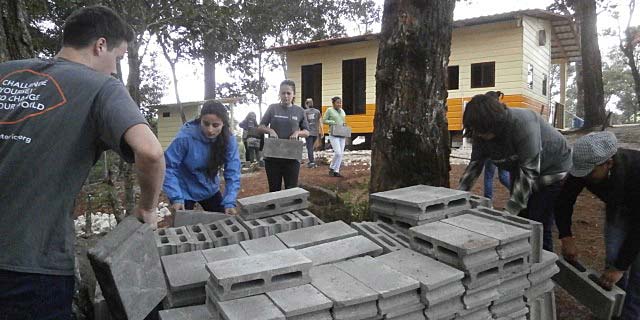 Before we arrived to placement the idea of a 6pm curfew seemed daunting, however we have all fallen into Honduran life very easily, waking at 6am and being eager to head to bed around 8pm. By the time we've finished la cena (dinner) the hours of playing with the kids in the school grounds after work have tired us out, even if they're still as lively as ever.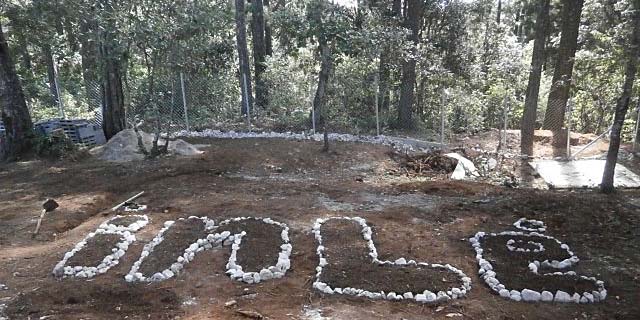 We've spent the week creating our team plan, getting started on our work at the eatery, and creating resources for our upcoming classes in the community, with lots of help from our partner organisation Visión Mundial (World Vision). Now we've settled into our routine, we're very much looking forward to getting stuck into work, and having lots more to update you on, starting with our first event, introducing ourselves to the community on Friday.
Written by ICS volunteers Gemma Welsh and Nicola Corney. Photos by Carmen Padilla and Gemma Welsh.