In order to raise awareness of our partner organisation - the Centre for Girls and Interaction (CEGI) - and our involvement as Progressio ICS volunteers we decided to organise a Community Football and Netball Tournament at our local community ground. As one of our main targets on our programme is to promote HIV testing and counselling (HTC) to as many young people as possible, we also planned to offer free HIV testing.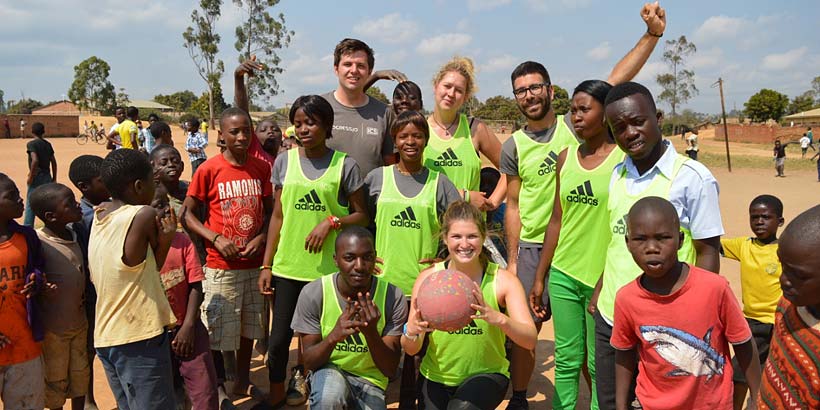 Progressio Netball Team: Ryan, Emily, Carlos, Sangwani, Silvester, Atu, Portia, Temwani and Rosie
Setting ourselves the limited time of one week to organise the event, we had a lot to plan in a short space of time. Luckily all the volunteers seemed to be well connected to pull in favours! We managed to get two of the best local football teams to agree to play on the day, as well as Mastermind (one of Chibavi's best rappers) and other dance and entertainment groups to catch the attention of the local young people. Jack and Ryan's host dad Harrison also very kindly donated the use of his PA system, which was essential to play the best Malawian songs and draw in the crowds!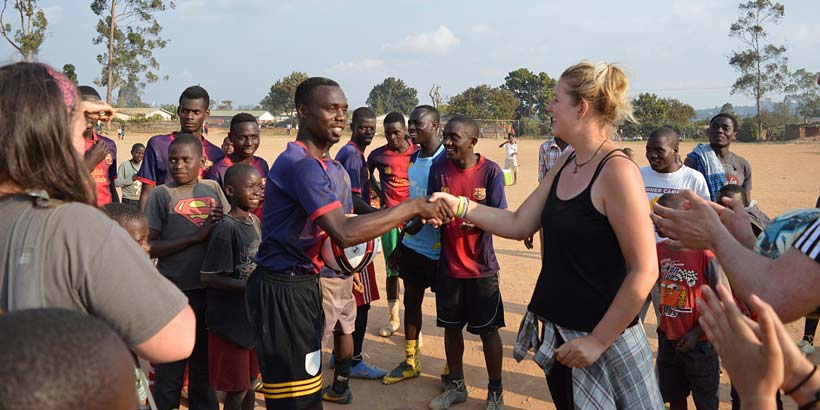 Emily congratulates the captain of Chibavi Rangers
Working on Malawi time the day eventually got started at 11am with a netball match between Progressio and a local team, who showed us how it's done in Chibavi, beating us 12-3! Behind the scenes we had two HIV testing rooms where young people could go to get tested, drawn in by the free juice, biscuits and condoms available with their results, as well as counselling. The HIV Counsellors were really friendly and approachable and were busy testing all day, assisted by the Progressio volunteers who spoke to the young people about their option to get tested and the advantages of knowing your status. At the end of a very productive day we had tested 92 people, 33 of which were girls, which was an extremely positive result.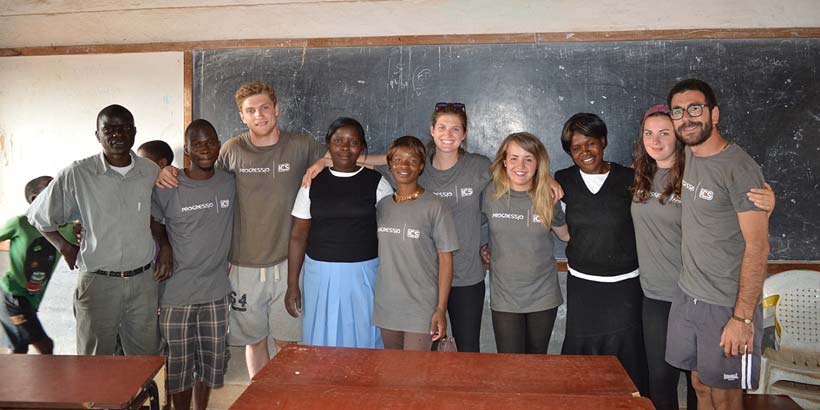 HTC Nurse, Wellington, Jack, HTC Nurse, Portia, Rosie, Keira, HTC Nurse, Jenny and Carlos
The rest of the day was a huge success, with the young people of Chibavi pouring into the community ground to watch the football match between the Young Bullets and Chibavi Rangers, narrowly won by the Chibavi Rangers 3-2. An HIV Counsellor from the local hospital agreed to be our Guest of Honour and gave a very interesting and engaging speech, testing the crowd's knowledge on HIV and advising them all to take advantage of our free testing! We also had lots of interest from the local media, with several journalists from local newspapers and radio stations coming to interview us, they were really enthusiastic about our involvement with CEGI and we hope they will be featuring us in their articles and radio shows soon.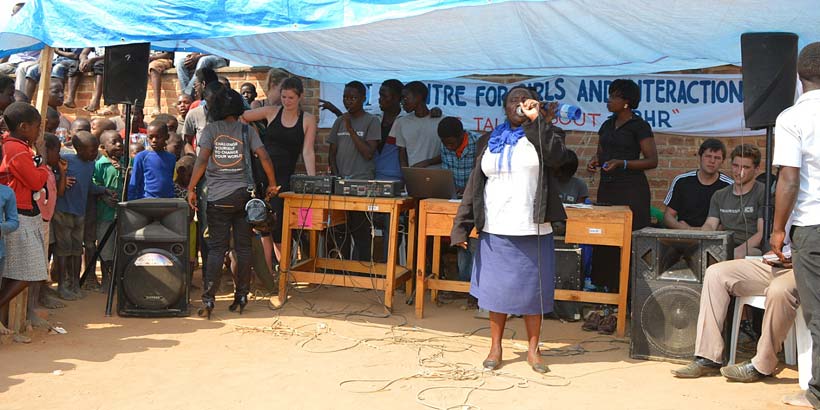 Guest of Honour speech
In the last few weeks we have also established contact with several youth groups of Mzuzu, in order to create a partnership with CEGI and to raise awareness with them about HIV and AIDS, HIV testing and counselling, sexual reproductive health and the issues surrounding gender and early marriage. We first met with the CEGI girls youth club and played some games with them to get to know them a bit better, as well as assessing how much they knew about HIV and the testing and counselling available to them in Mzuzu in order to plan our future sessions with them appropriately. With the help of the community liaison volunteers we have also established two new youth clubs. In the second half of our placement, we have organised to see each youth club once a week and hope to create long lasting relationships between the youth and CEGI for future Progressio volunteers to get involved in.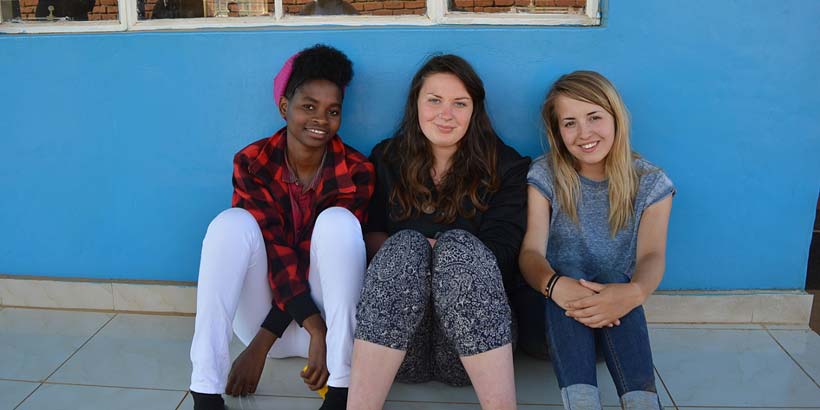 Memory, Jenny and Keira at the CEGI girls youth club
Written by ICS volunteers Rosie Martin and Tanaka Chirombo