Working well in a cross cultural team is one of the most important aspects of being on an ICS placement. Everyone has different experiences on their project so we thought for this blog, as we are coming up to the mid-term review with Progressio, it would be good to hear from a few of our team members reflecting on their time here so far.  Here they share their thoughts and personal experiences of life and work in Malawi…
"The placement has so far been successful, since we started we have been engaged in many different activities due to the awesome team participation.
During the first week we conducted a peer education training session at our offices as part of the orientation on HIV and AIDS, sexually transmitted infections and HIV testing and counselling (HTC). We were also involved in learning sessions, which included themes like improving public speaking, using games in peer education and reviewing the code of conduct, to name a few.
On our second and third weeks at Tovwirane we led peer education sessions with bicycle taxi operators several times, as well as with students at Katoto Primary School and Chibavi Community Day Secondary School. We have also been targeting youth groups and have worked with youths at Grace of God C. B. O. and at Tawonga C. B. O. so far.
The UK volunteers have been positive influences as far as our work is concerned. They are hard workers, good time managers and their positive contribution towards group work has made us cooperate and learn from them. 
As the journey of our placement continues, we hope to continue working towards our goals in the project and to see the benefits of our team work." Mercy Kamanga and Tiwonge - Learning and Media Roles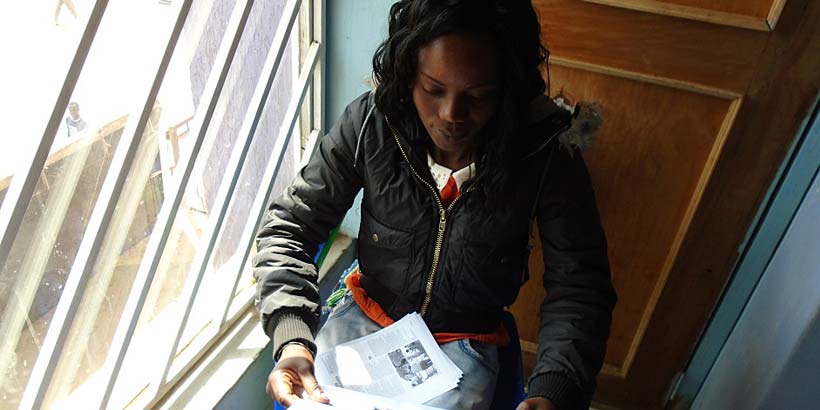 "My experience so far has been amazing. Despite all the training, nothing can really prepare you for how different the culture, climate and customs of Malawi are. Adapting to a new culture along with working full time in the Tovwirane office has been a challenge, however being in a team with such friendly, interesting and hardworking volunteers has made the experience so much fun. Our host home has been extremely welcoming and the community we live in is lovely as we live very close to our fellow volunteers. After five weeks we (the UK volunteers) feel part of the Mzuzu community and we're even getting used to eating nsima!" Emily Stonehouse - Learning Role
"It is half way down in the placement and I believe every bit of it has been a great experience so far. Before joining the programme I never thought I would manage to lead a group of people which is inclusive of people from the UK. On the first week of the placement I felt intimidated to even raise an issue with them but with time I have greatly improved. Regarding my role as a Team Leader, I have learnt to be patient with people. Different people understand things differently, so in our learning programmes we have to bear in mind that fact, hence at the same time to be patient as well. As a team leader I have learnt to give a listening ear to people and avoid being biased. I have learnt to let everyone express their opinions before we make any decisions as a group." Asimenye Mulungu - National Team Leader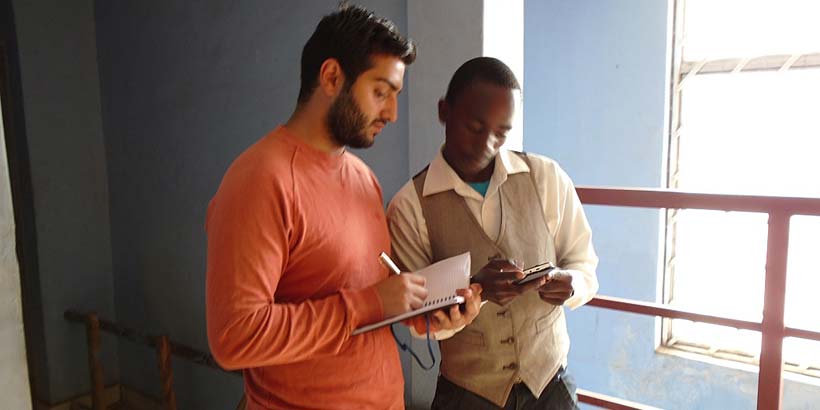 "I have seen the confidence in the team grow, everybody is glowing in their respective roles. We are still conducting a consistent amount of peer education sessions and getting within reach of our targets. In regards to my role as Visual Media I feel I have done what is expected of me but I could give a lot more, if we had better software's for editing purposes. Nevertheless it is about adaptability and flexibility and we have done that well. The knowledge I have acquired since the start of the placement is priceless, I can say that the perception of my world has changed, I have a more wider view on what international development is.  The nature of our work means that everyone has to be influential to a level not just when conducting sessions but also in how they present themselves to the local community/people, which I can say the team have taken on very well. Very much looking forward to the next five weeks!" Mohammed Haque - Visual Media 
"Since the start ICS has been fantastic. The team - both the UK and national volunteers - are hardworking, supportive and really fun. The project is really interesting and you feel like you are making a real difference in the community. In addition, the knowledge I have acquired has definitely improved my understanding of global development and the reasons behind poverty, and I know this will benefit me both now and in the future. I absolutely love Mzuzu city, and can't believe in only six weeks' time I will be back at home!" Abby Peckham - Language Role
"I've been a bit apprehensive about mid-term review this week, however the team have all worked really hard on their presentations and the fact that they have all been committed and positive during the project so far will show when Progressio come for the visit. I have found being a team leader challenging at times but me and Asimenye have been lucky enough to be part of a team that naturally work productively together and get along well on a personal level too. I think everyone is growing in confidence regarding the peer education sessions and they enjoy the interaction with the community. Tovwirane, our partner organisation, have been helpful too and George (our field officer) is very easy to get along with.
I have found some of the paperwork difficult, for example the monitoring and evaluation tracker (which numerically evaluates whether we are meeting our targets) took some getting used to. I enjoy conducting one-to-one sessions with the volunteers as sometimes during a busy week I wouldn't otherwise get to have a proper chat with them individually. I love the area we live in (Luwinga) which is a short ride out of town on the minibus. Me and Emily live right by the bus stop opposite the university, which is handy, and all our host parents are neighbours so they know each other well. I've enjoyed finding out more about the culture here and attended a wedding on Saturday with Emily and our host mother which was fun. Me and the other female UK volunteers also know how to wear our traditional chitenges without them falling off too, which we are proud of. 
I feel like everyone is learning so much already and we still have half the placement to go. I am building my leadership skills hugely and becoming much more used to the culture here." Emma Sawyer - UK Team Leader
Written by ICS Team Tovwirane Mzuzu